Arts & Entertainment
Your complete guide to Kuala Lumpur's art exhibitions, theatre plays, musicals, comedy, movie reviews and film trailers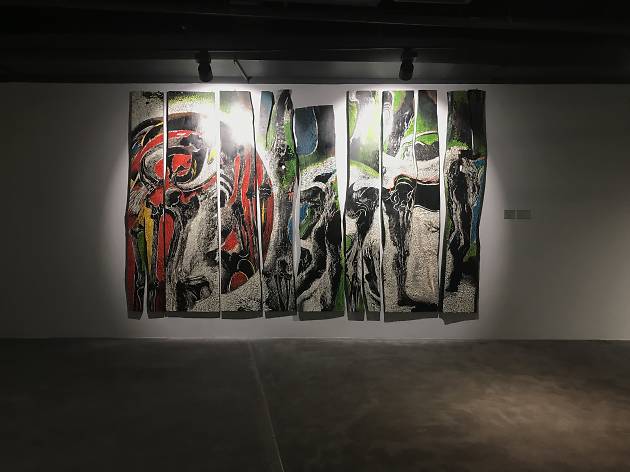 Now open: KEN Gallery
If you live in TTDI or in the nearby Damansara area, you'd know that there aren't many art galleries around. But with the opening of KEN Gallery at TTDI's Menara KEN, you don't have to worry about that anymore. The gallery spans over 20,000 square feet and takes up a whole floor of the building – which more than makes up for the lack of galleries in the area – making it one of the largest private galleries in the city. Property developer, art lover and owner of Menara KEN, Dato' Kenny intends for KEN Gallery to be a space to promote local art and where art collectors can display their collection, rather than keeping the pieces in storage. The gallery is made up of three galleries – the main hall houses the permanent collection; and two other halls for temporary exhibitions and art events. The entrance to the main hall here is pretty unique; it's slightly hidden and you'd have to ask the receptionist to let you in through an automated door disguised as the wall – kind of like a speakeasy, but for art. At the moment, the permanent collection houses over 100 pieces of art from various local artists, many of them coming from Dato' Kenny's own personal collection. As such, some of them have never been seen by the public. This includes Latiff Mohidin's 1962 artworks 'Palm Leaves' and 'Pesta Laut'. Both the pieces are unique as Latiff has painted on both sides of the canvas, something that hasn't been seen in any of his other works. Other notable artists who have their art on disp
Interview: Mark Francis from iflix
The KL stand-up comedy circuit has grown tremendously over the past few years, with local comedians gaining popularity both home and abroad (remember when Harith Iskander won last year's Funniest Person in the World contest?). It wasn't until end July, however, that local stand-up comedians got their own show when video-on-demand (VOD) service iflix launched its first original programme 'Oi! Jaga Mulut', a seven-part series that gave the likes of Joanne Kam, Papi Zak, Rayza Mukmin and Jon Atherton free and uncensored rein to be their loud-mouthed selves – a bold move, considering how cutting and irreverent their stand-up routines often are. We spoke to Mark Francis, the Global Director of Original Programming to find out more about the genesis and challenges surrounding 'Oi! Jaga Mulut', as well as other original programmes iflix plans to launch in the coming months. First off, how did 'Oi! Jaga Mulut' come about? Around November 2016, the iflix team sat down and decided on what criteria our original production should fulfill. And we came up with a few – first, it had to have an impact in the marketplace; the productions are almost an extension of our marketing, helping people understand what iflix is beyond being just a VOD service. Second, it had to dare to be different, while having a familiar appeal; it can't be so experimental that local audiences can't relate. And third, it needed to lift the bar above what's being offered by local free-to-air channels – and that do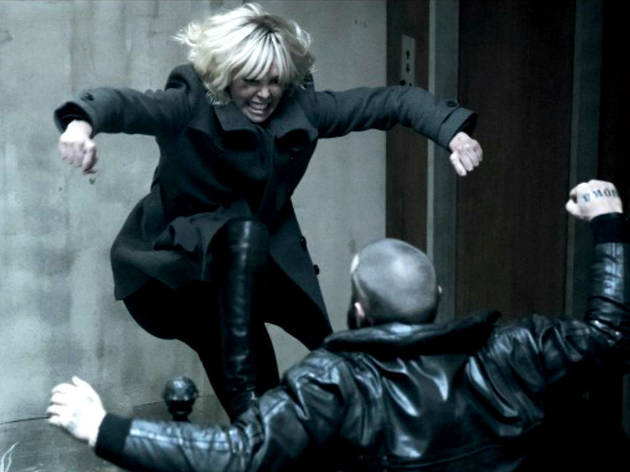 Atomic Blonde
If you've been craving a female spy to lead her own espionage flick (like Rebecca Ferguson's British agent in 'Mission: Impossible – Rogue Nation' but with more screen time) you're in luck. 'John Wick' co-director David Leitch's 'Atomic Blonde' might be over the top, bloated with plot and heavy on neon-lit visuals, but it will satisfy your appetite for a female action heroine. Allow the icy, unconquerable Charlize Theron – who proved her action chops as Furiosa in 'Mad Max' – to escort you through a labyrinth of Cold War machinations in a movie filled with high-wire fights, high fashion and no-strings-attached sex. Just don't call her a bitch (as one character learns the hard way). It's 1989 and the impending fall of the Berlin Wall is our backdrop as we follow British agent Lorraine Broughton (Theron, with killer shades and a wobbly accent) through a faux-complicated spy narrative. An undercover mole has been murdered and a top-secret list threatened. As part of her assignment to infiltrate a Russian intelligence network, Lorraine is paired with unflappable Berlin station chief David Percival (James McAvoy) and falls into bed with a double-crossing seductress (Sofia Boutella). Meanwhile, a distracting second timeline features a CIA spook (John Goodman) interrogating a bruised Lorraine in a slow drip of flashbacks. Not everything adds up: 'Atomic Blonde' could do with a dash of cheeky Bond humour, and it relies excessively on Theron's charisma, while the obvious soundtrack
Upcoming theatre and comedy events in KL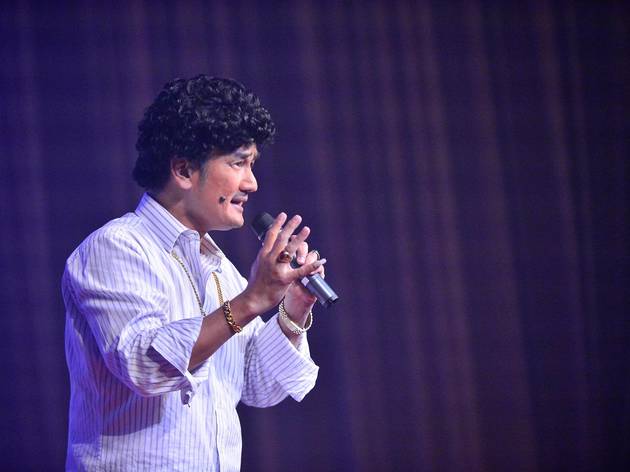 Laugh Die You - The Road to Putrajaya
It's the (funny) election we've all been waiting for. Laugh Die You's night of political shenanigans (the harmless one, no worries) features Gurmit Singh as...
Buy tickets
Captain Khalid's 'I Think I Am Single La!' live filming
After a series of successful shows such as 'Renew My Visa' and his world tour with The FunnyFellas, Captain Khalid is now touring around the globe and...
Buy tickets
Crackhouse presents Melanie Maras
Award-winning Indonesian-American comedian Melanie Maras has represented Indonesia at the Laugh Factory's Funniest Person in the World...
Buy tickets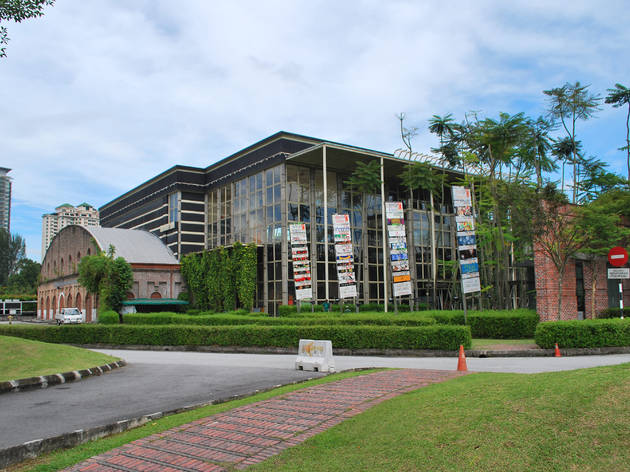 Contractions
Written by Olivier Award-winning Mike Bartlett, 'Contractions' is a dark and comedic play about the modern corporate policies on sexual...
Buy tickets
Crackhouse presents Rizal van Geyzel
Get ready to laugh with one of Crackhouse Comedy Club's co-founders, Rizal van Geyzel. Versatile in his craft, expect anecdotes, true stories,...
Buy tickets
See more theatre and comedy events in KL