Restaurants & Cafés
The best restaurants and cafés in Kuala Lumpur, including restaurant reviews, new restaurants and editors' picks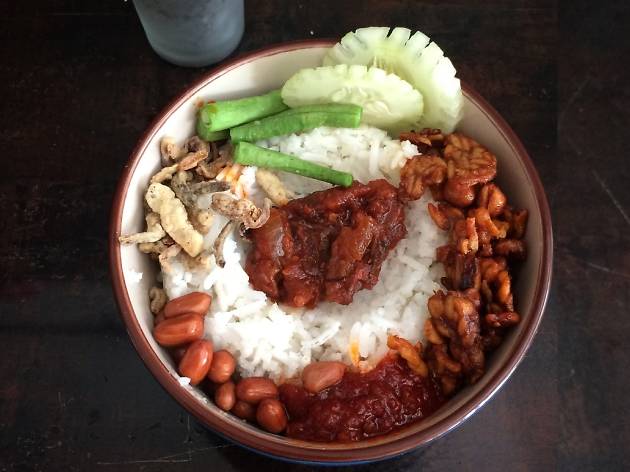 What you need to know about: Going vegan
It was just three years ago when the world was obsessed with bacon: it could be found in jams, ice cream and toothpaste – there were even novelty bacon-themed shirts, underwear and socks. Fast forward to the present day, however, and you'll find more people talking about going vegetarian and vegan. According to Google Trends, interest in the term 'vegan' has never been as consistently high across the world since July last year.  All around the world, high profile restaurants and bars have started to adapt to the growing vegetarian and vegan market: in 2015, three Michelin-starred restaurant L'Aperge decided to go vegetarian (it maintained its three stars, although it has since started to offer poultry and fish again), while London saw the opening of its first vegan pub, The Spread Eagle, in January this year. Davina Goh Over in KL – our city that's known for its abundance of nasi lemak ayam, chicken rice and beef noodles – we're also starting to see more restaurants catering to vegans and vegetarians in new and creative ways. The success of Sala, Kind Kones, WTF and Barat shows us that vegetarian cooking can be creative, healthy, and most importantly, tasty. To find out more about this rising trend, we spoke to Davina Goh, a vegan and advocate who runs DavinaDaVegan.com, about the difference between vegetarianism and veganism, its health benefits and more. Follow Davina Goh on Instagram @imdavinagoh and @davinadavegan.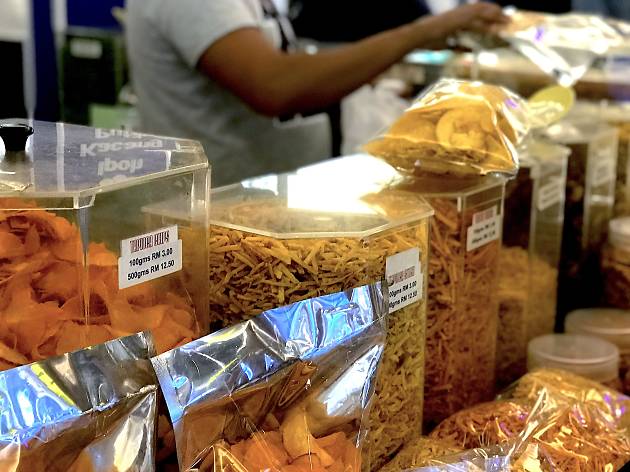 Guide to kacang putih
The history of the kacang putih (literally translated as 'white nuts') business goes back to the 1940s, when the British brought in migrant labourers from the Ettayapuram village in Tamil Nadu to Malaya. A few families settled down near the limestone hill in Gunung Cheroh, Ipoh – until 1973, when the residents were relocated to Teluk Kurin B in Buntong after a slab of limestone fell onto a longhouse, killing 42 people. It was in the new settlement that business kicked up. The new, larger homes allowed owners to set up retail storefronts selling kacang putih, as well as other fried Indian snacks like murukku and assorted fried nuts made using recipes from Tamil Nadu. Business was so brisk that the settlement's unwieldy name was changed to Kampung Kacang Putih – and until today, remains as the heart of a growing kacang putih industry across the country. You won't find kacang putih sold by the kacang putih manThe kacang putih vendor didn't start by selling different types of murukku, fried nuts and potato chips – they just sold one thing: actual kacang putih, which are steamed lentils (also known as kacang kuda). But selling that alone wasn't enough, especially as demand started to slow down and the burdensome steamer needed to keep the lentils warm made life difficult for cycling vendors. Eventually, they diversified their offerings to include snacks that were easier to carry around and had a longer shelf life – which is how we ended up with the modern-day kacang putih man s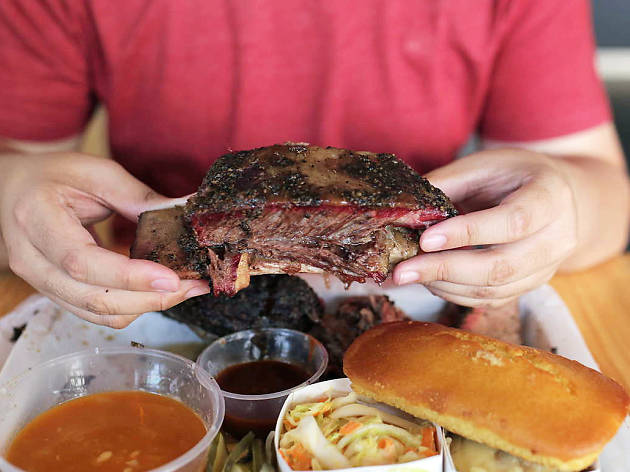 Best barbecue restaurants in KL
When it comes to organising a feast with friends and family, few things are better than going out to a barbecue joint and having a good time chowing down on big slabs of juicy grilled meats. Here are the best barbecue places in KL to satisfy your carnivorous cravings.
New restaurants and cafés in KL