Restaurants & Cafés
The best restaurants and cafés in Kuala Lumpur, including restaurant reviews, new restaurants and editors' picks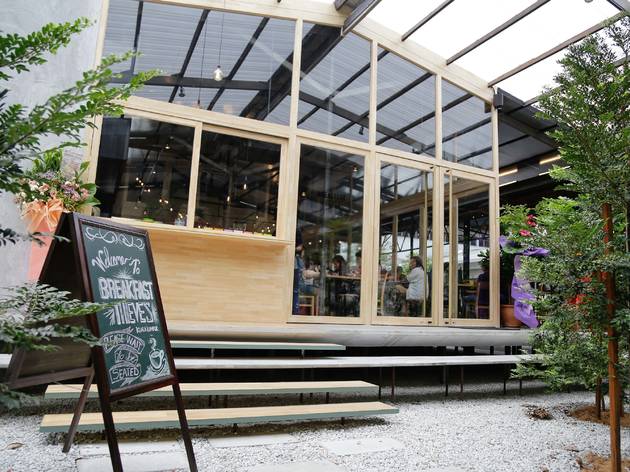 Best cafés for brunch
Brunch has become Kuala Lumpur's favourite weekend pastime. Cafés across town are filling their menus with breakfast and lunch hybrids, featuring sweet and savoury waffles, big English fry-ups and eggs every which way. So let us guide you to the best cafés in town to kick start your weekend.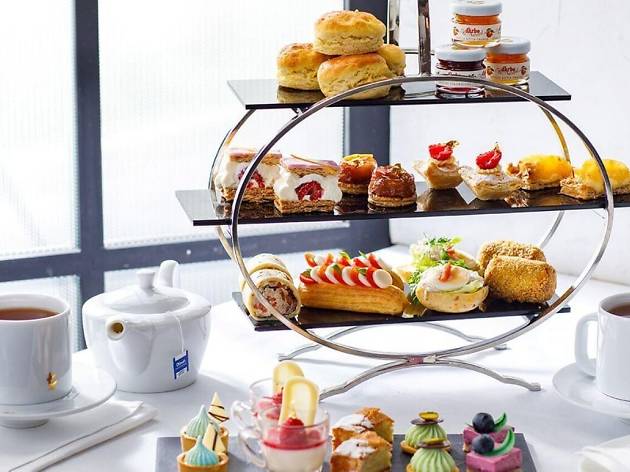 The best afternoon teas in KL
Afternoon tea is meant to fill in the long gap between lunch and dinner and it's generally served at 4pm. We do love a good afternoon tea with all the trimmings – scones, tarts, finger sandwiches, macarons, cake – and pots of steaming tea, coffee or even a glass of champagne!    
Latest restaurant reviews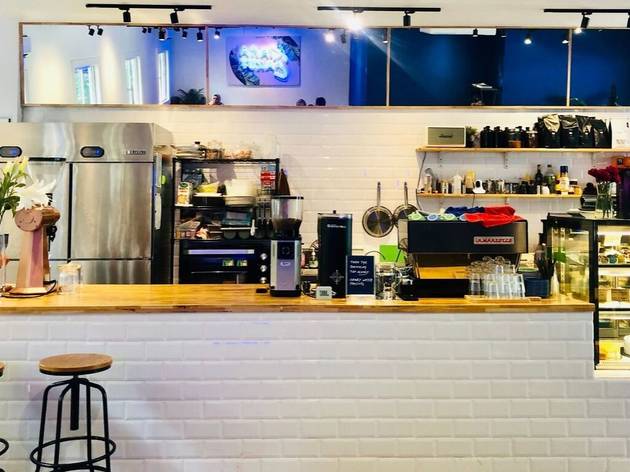 Kiara Cakes
Tucked away in the heart of Mont Kiara, Kiara Cakes is a quaint café that offers different varieties of artisanal cakes, pastries, light bites, mains and beverages. Adorned with rustic and minimalist elements, the space is painted navy blue and white to distinguish themselves from other pastel and monochromatic cafés you've seen. The "Kiara Cakes" neon light sign hung on one of the walls becomes the statement piece as you enter the space. The café can accommodate up to 45 pax. A counter filled with freshly baked pastries greets you at the entrance. You will find pastries such as Croissant Bread Pudding, Orange Financier, Madeleine, Buttercake with Butterfly Pea Flower Buttercrumb, Salted Egg Yolk Croissant and more. When you visit Kiara cakes, the homemade cakes are a must-try. The Duck Egg Burnt Cheesecake has a creamy texture with a hint of caramel sweetness and of course, a generous dollop of whipped cream on the side. One of the favourites is the Lavender Chocolate Cake with Earl Grey Buttercream that appeals to both look and taste. The subtle flavour of lavender in the chocolate cake complements the delicate taste of earl grey in the frosting. There are also cakes like the Tropézienne Vanilla Cake, Strawberry Lychee Rose Cloud Cake, a gluten-free as well as dairy-free Flourless Orange Almond Cake and more. Since the cakes are homemade, something to note is that the cake menu changes according to its availability. The café also has a selection of main dishes for a more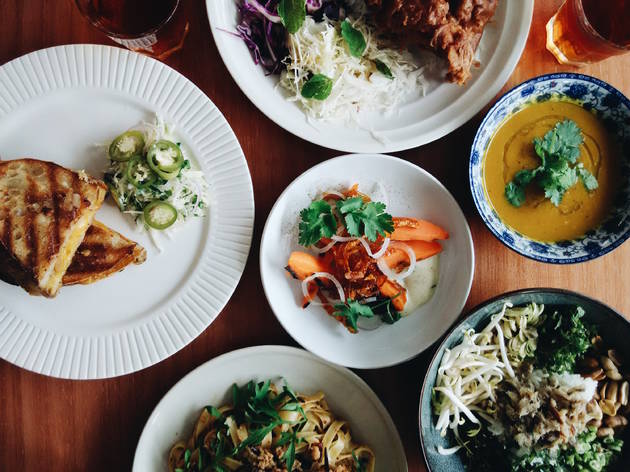 Table & Apron
Table & Apron – formerly The Kitchen Table Restaurant & Bakery – doesn't exist to disrupt the scene. From the outside, it barely stretches the boundaries of what is an already saturated restaurant-cum-bakery scene. But none of it matters. Because right from its birth in 2014, Table & Apron has proven to be a restaurant that has in spades a component so elementary yet so rare – heart. Through hard work, dedication and all the boring old-fashioned virtues of an honest operation, owner Marcus Low and his team have carved for us a little treasure in Damansara Kim. (Credit must also be given to former co-owner Mei Wan Tan.) The narcissism you'll find in so many KL restaurants is refreshingly stripped off here; there's no time and place for vanity if the team is worrying about what's going on your plate. If it's all sounding a bit ingenuous to you, therein lies the restaurant's charm. Of course, a large part of the restaurant's 'soul' is owing to the service led by one gracious Nelaton Ong. Even at peak brunch hour on a Saturday, the floor staff are efficient, attentive and willing to provide customised service whether in the form of a complimentary cookie for your restless kid or an informed recommendation for your diet-restricted friend. There's a sense that they actually want to take care of you. There are signatures that have stood the test of time, cementing their place on the menu. If you've been even once to Table & Apron, you would have tried the fried chicken (RM23) who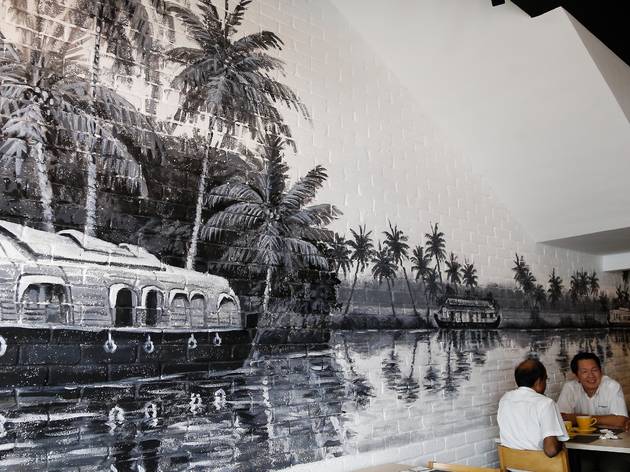 Kayra
If your ideas about coconut have been limited to santan and gula Melaka, Kayra is the lesson that will change everything you know about the humble fruit. At TTDI's bearer of Keralan cuisine, coconut is put on a pedestal, bestowed a gold crown, and praised with kind words no matter the form or colour it takes. All good meals here should begin with the Kerala Cooler (RM12), a milkshake-like beverage with a base of coconut milk, laced with brown sugar and cardamom. The Spiced Konju (RM18), tiger prawns marinated with crushed fennel and coriander seeds and grilled to a char, should follow closely. You will suck on the prawn head until the juices run out, you will chew on the fractured seeds that graze the sweet flesh, and you will reach for raw red onion to soothe the palate. It'll be one of the best things you eat in any Indian restaurant in the city. The clear fish soup with pumpkin, tapioca and raw banana (RM12) is less rousing in comparison but is indicative of a clean, sparkling fish stock. Because of Kerala's coastal setting, seafood is heavily featured in its cuisine, so I'd suggest focusing on prawn and fish over chicken or mutton. You won't miss the meat when fronted with the Kerala fish curry (RM30), hunks of tenggiri carefully folded into a smooth, coconut milk-tinged gravy. 'Coconut is the true celebrant here' In a similar vein is the Chemeen Mangga (RM32), a curry with coconut-marinated prawns and raw mango slices. It's creamy once again, and a dream when s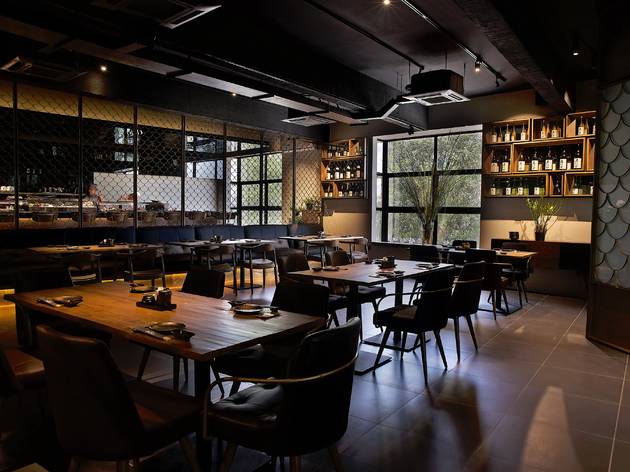 Uroko Japanese Cuisine
Uroko has a bit of everything. It's a party box of choices – nigiri and maki rolls, sashimi platters, noodles, tempura, yakitori, nabe and donburi, all packed into a massive hardbound menu that requires ample table space to flip through and about 15 minutes to grasp from cover to cover. So far, it's not unlike Sushi Zanmai, but an affluent man's version, if you will. Commonly, a large menu can come across as unfocused or lacking of speciality dishes, but Uroko turns out to be an exception. Case in point: the salmon ball salad (RM22). Salmon sashimi slices finished with salmon roe are draped around a zesty, crunchy mound of watercress. It's all the things a salad wants to be – bright, sprightly and textural. Many of the entries at Uroko are similarly exciting and sometimes, original. While it may be tempting to opt for a sushi moriawase, it's far more rewarding to try the more out-of-the-box rolls swathed in flavoured mayo, roe and badassery. For instance, the Uroko Maki (RM38) is a glitzy display of salmon, crab sticks, avocado, mentaiko and caviar – it's about as much as fun as you can have in Seksyen 17. Look out for the page in the menu titled 'Chef's Specialities' where most of the restaurant's playful items reside. As its name suggests, the baked oyster with cod roe and cheese (RM12) does no wrong. The prawn stick (RM24) – marked as a recommended dish – is skewered prawns slathered in a mysterious creamy, enigmatic garlic sauce and liberally topped with cod roe. The p
Book online
See more restaurant reviews
New restaurants and cafés in KL