Music & Nightlife
Your guide to the best bars and clubs, live music, concerts and DJ gigs in KL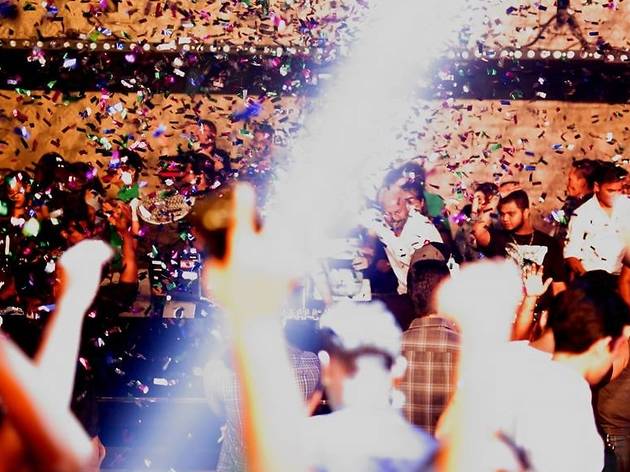 The best clubs for dancing in KL
Looking for a fun night out dancing? Check out the best clubs to bust out those slick moves without shame. If you prefer to sing and dance in a private room (with only your friends as an audience), see our list of the best karaoke joints in town and be sure to sing along to our 50 best karaoke songs.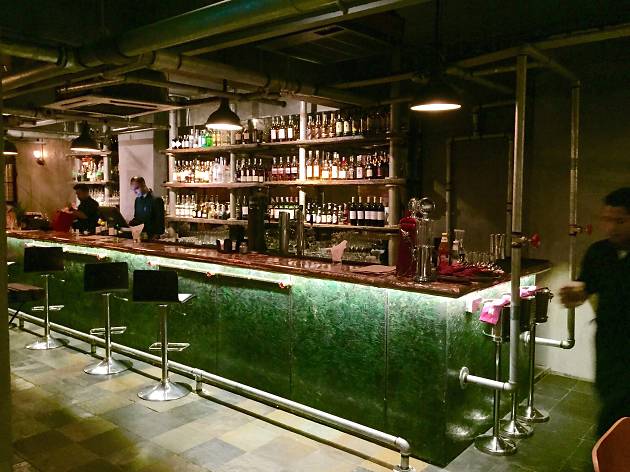 The best ladies' nights in KL
Planning a girls' night out? To help you, here's a guide to some of the best ladies' night deals in the city where you can score free-flow drinks, cocktails and more to keep you and your pals happy. For everyone else (and by that we mean men), see our list of the best cocktail bars in KL. 
New bars in KL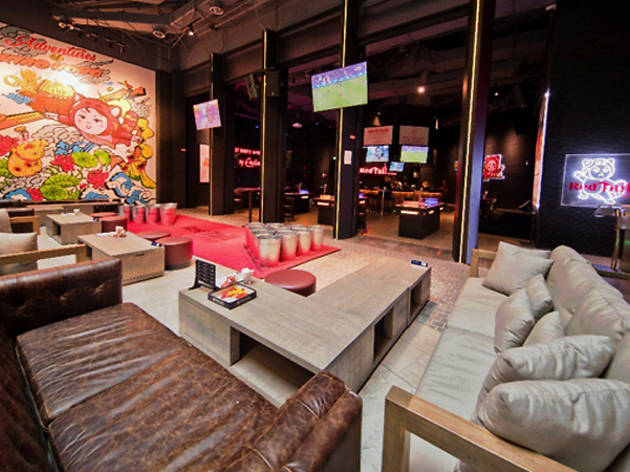 RedTail Bar by Zouk
By the same people behind Zouk Singapore comes this newest addition to the nightlife scene up in the highlands of Genting. RedTail Bar by Zouk is calling itself a new-style social gaming lounge, bringing fun and games to a whole new level! It's located within Resorts World Genting's SkyAvenue, and the first thing you'll notice as you descend the escalator to get to RedTail is the three subtly different sections of the expansive space – an area you can chill out with low pallet furniture on artificial turf; a middle section that holds the buckets for Giant Pong (yes, Giant) which sometimes doubles as a dancefloor when resident DJs take to the decks; and the bar space with a modest stage for live music, flat-screen TVs to watch sports, and beer pong and snooker tables. Not forgetting the huge wall of brightly coloured graffiti that serves as a backdrop for those necessary photo ops. This gaming bar offers plenty in terms of play – there are specialty games like Battle Shots and Shots & Ladders (RedTail's versions of childhood favourites, with… shots!), Giant Jenga and Giant Pong (life-sized versions of the tabletop games), Xbox E-Games and more, alongside classic bar games like beer pong, darts and pool. Limber up when the limbo poles come out because this is when the party gets started! Don't worry if you don't know how to play a game or if you're a man down; attentive and energetic Game Masters are always around to help in any way so you're assured of a good time. There's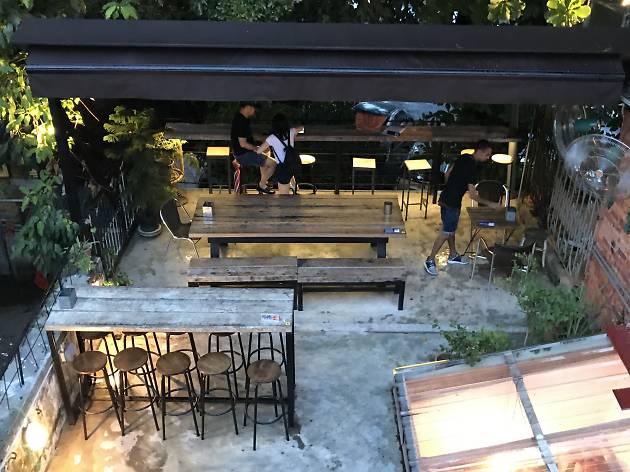 The Deceased
KL's most talked about bar at the moment is also the city's scariest – or at least tries to be. Walking past The Deceased's front door to head to the rooftop bar feels like going through a House of Horrors made by college students – audio recordings of ghostly whispers and groans play on loop, while on either side of the staircase are crimson-streaked walls, scrolls and an altar adorned with a black-and-white photo of a presumably dead woman – or a Willow-filtered Instagram selfie. But that isn't the most intimidating part of coming here; that belongs to the reservation process, which requires you to book a seat via Facebook – preferably days, even weeks, in advance if you're looking to come in on Friday or Saturday. No walk-ins are allowed, as you'd need a six-digit access code given only when your reservation is confirmed by an unnamed social media administrator. Spooky. The bar, which is part of Mingle Hostel, has a convivial atmosphere that betrays the eerie façade – the leafy alfresco bar is decked out with communal tables that encourage socialising, while speakers play what sounds like a Spotify playlist inspired by Cigarettes After Sex and The xx. Behind the main bar is a large apothecary shelf stocked with a number of cocktail ingredients – reflecting the shop's history as a Chinese drugstore – while the bar top prominently displays large glass jars filled with gin and vodka infusions. Like a cheesy teen-horror flick, the drinks threaten to scare, but are made to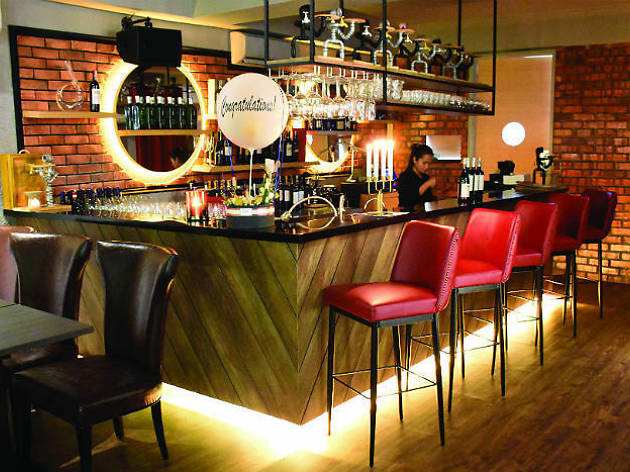 Chateau DeCanter
A shoplot above a Chinese dai chow is an unlikely place to find a wine bar. But then again, Château DeCanter has an unlikely background – its owner, Scott Chor, is a will writer who turned his passion for wine into a full-time venture after gaining his Level 3 certificate from the Wine & Spirit Education Trust.  True to its name, Château DeCanter offers plenty of breathing space – plush leather chairs, three private rooms and an airy smoking area cater to a wide range of drinkers looking for a place to lounge about. Don't expect to see many snap-happy Instagrammers here, however, as the lights are kept low and dim – which is a plus point, in our opinion.  Unlike most wine bars, you won't find a wine list here – the 150-plus labels available are either chosen off the rack, or personally recommended by Scott or the bar's general manager Karthivel Chandran. Both Old and New World wines are well represented, but it's really the selection of Old World wines that catches our eye; classic labels like Châteauneuf-du-Pape, Château Lafite, Château De Fonbel and JPV Le Jardin de Petit Village were among the prized labels spotted here, and prices range from about RM250 to a few thousand ringgit for a Château Lafite. The casual drinker might baulk at such prices, but wine enthusiasts will be pleased to find such wines outside the confines of pricier city bars. Not that the place neglects the casual wine drinker. In fact, they're the ones who stand to benefit the most from its generous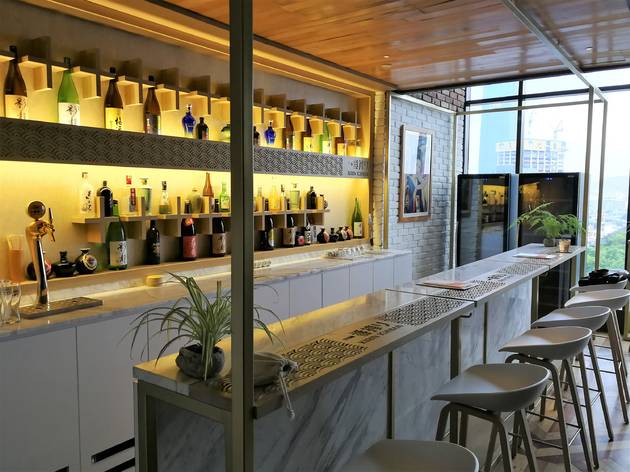 Kirin Bar
Taking up a cosy corner in Mr Chew's Chino Latino Bar is Kirin Bar, boasting an impressive inventory of beers and Asian rice wines. A part of Mr Chew's empire, the bar gives off zen vibe with white-painted brick walls, a white marble-top bar, light coloured wooden shelves and a scattering of mini potted plants around the space – a stark contrast to the main restaurant's opulent Manhattan loft-meets-Shanghai jazz-era aesthetics. Coupled with a buy-one-free-one happy hour promo (available on weekdays from 5-8pm), the bar is an oasis of calm where you can wait out KL's notorious rush hour traffic with a drink. As its name suggests, Kirin Bar serves up Kirin Ichiban beer on tap alongside other bottled beers such as Heineken, Hitachino, Rogue and more. But there's more to this place than beer; ask for their selection of Asian rice wines and liquors like Japanese saké, soju and umeshu; Chinese baijiu and shaoxing; and Malaysian tuak. The bar also concocts their own range of 'infused brews' (RM18-RM20) by steeping portions of their rice wines with various Asian ingredients and spices for up to four days. We liked the cucumber and water chestnut-infused junmai saké – a full-bodied, clean-tasting shot that carries the sweetness of the cucumbers and water chestnut. The range of house-infused brews changes often, so be sure to head here every now and then to see what's new. Those who come during their happy hour period can choose from a list that includes Kirin beer, Joo Lee Chan Mizh
KL's best music and nightlife