The best ice cream parlours in Lisbon
Ice cream or gelato? One scoop or two? Take your pick at the best ice cream parlours in Lisbon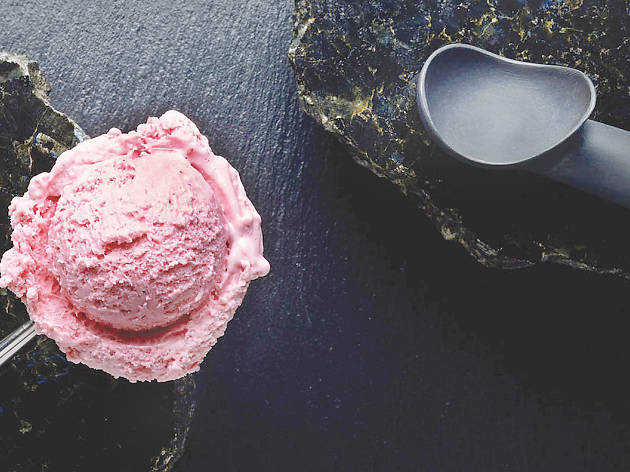 The top-selling flavour at this ice cream parlour, opened in 2014, is salted caramel. It ranks above strawberry and chocolate and vies with another unconventional one: lime and mint. In all there are always 18 flavours on offer; these have included elderberry flower, Caipirinha and ginger.
Read more
Made by an Italian master to traditional recipes in a well-equipped microlaboratory, Nannarella ices use high-quality products and have seen many customers fall head over heels in love with them. There is pistachio, straciatella, hazelnut, creamy fior di latte and the lightly basil-flavoured fior di basilico.
Read more
One of the latest ice cream parlours to open in town, run by two Italians, this has a seemingly infinite number of cones and original flavours such as salmon, parmesan and olive. Not to worry – these are to take away for use in starters and the like. As for ices to eat on the spot, there are many to choose from: both fruit flavours and more sugary confections such as vanilla, honey and cinnamon, and Oreo.
Read more
The only ice cream parlour in the country where the ices are made by a renowned chef. Bertílio Gomes runs the place together with his wife Maria Santos, and they like offering unusual flavours. Examples include eucalyptus, rose, carob and peanut as well as other more conventional ones such as strawberry and chocolate, of course.
Read more
Although it has been going for almost 70 years, has four outlets in Greater Lisbon, and boasts a list of tried-andtested flavours that number some 350 (even if only 20 to 30 feature in-store at any one time) Santini continues to maintain product quality. These are artisanal ices, made from real fruit, served in a homemade waffle cone.
Read more