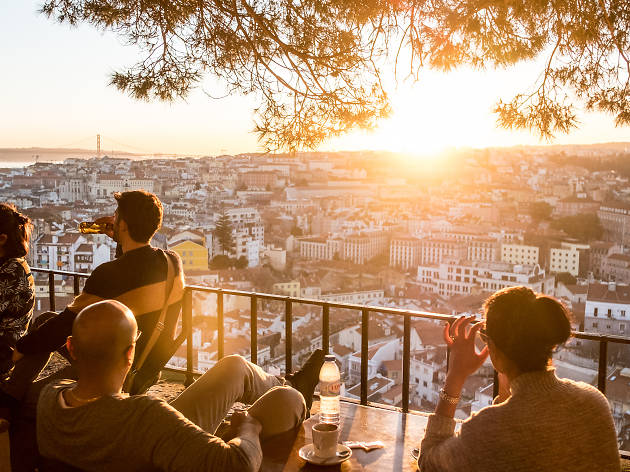 Top 10 things to do around Graça and Castelo
There's plenty to see beyond the great Lisbon Castle. Here's the top 10 things to do around Graça and Castelo
Play detective and search for little villas, eat fresh fish and have a toast with sparkling sangria, you'll fit right in. Afterwards, walk around the neibourghood and visit one of the most famous Lisbon Castle and take it all in - this is as typically Portuguese as it gets.
Don't get lost and make sure you cover the list with all the top 10 things to do around Graça and Castelo.
Top 10 things to do around Graça and Castelo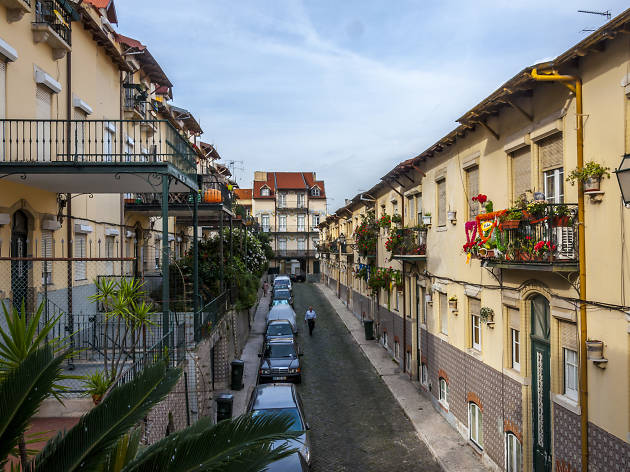 @Ines Calado Rosa
Go slowly and patiently to unravel the little villas, small communities which face a common patio, that form small neighbourhoods with matching balconies such as Vila Berta. They used to be old palaces, occupied during the 19th century by the poorest workers who came to the city to find work – nowadays they are residential areas that still maintain the charm of past days.
You won't want to follow the heard of foreigners with Panama hats and selfie sticks but there are sacrifices worth making. São Jorge castle, a fortress that goes all the way back to the 11th century, is one of them due to the history, the magnificence, the views and the outdoor café that always makes you crave a cool drink.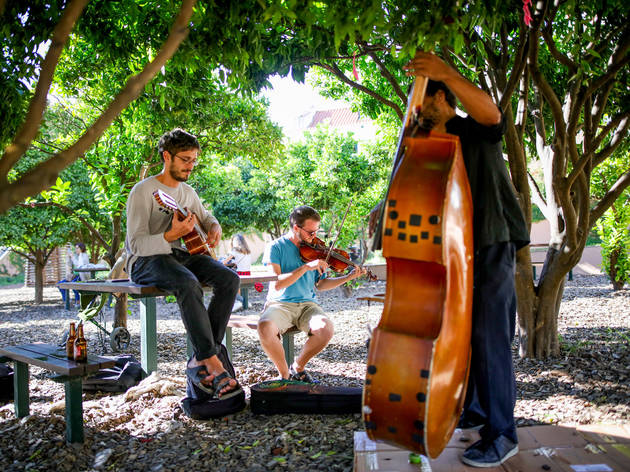 Fotografia: Arlindo Camacho
If it's true that Lisbon has several restaurants and outdoor cafés that are worthy of a break, it's also true that it has several other green places, which are perfect for a different and relaxing meal with an incredible scenery. At Jardim da Cerca, in Graça, there's a view to Castelo, Chiado and the Tejo river – it's 1, 7 hectares with a central lawn, three viewpoints, an outdoor café, a children's park and an orchard.
It's at one of the highest parts of the city, with a view to the Tejo river and to Lisbon's downtown, that Portugal and Mozambique meet for a meal that's filled with delicacies such as codfish bread panada, duck chacuti or crab curry. At Zambeze restaurant, Mozambican beer Laurentina completes this delightful gastronomic date.
It was once a water reservoir from the 12th century, and a huge bakery that even had 19th century dormitories. Nowadays, in broad 21st century, it opens as a homemade food corner that also holds exhibitions and meetings. At Graça 77 there are vegetarian burgers, peixinhos da horta (crunchy green beans), vegan pancakes and a brunch (served on Sundays).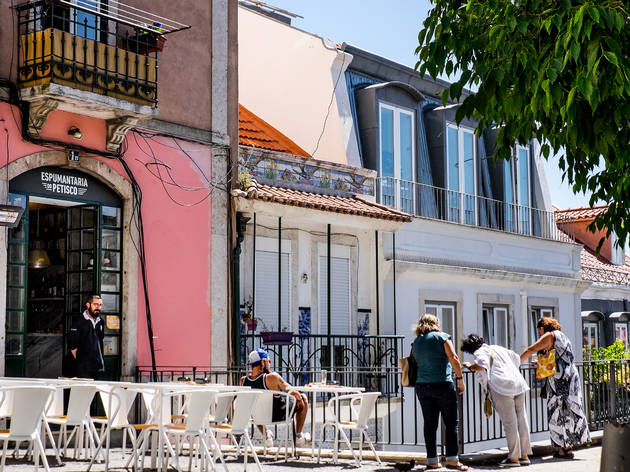 ©Arlindo Camacho
Cheers! But with sparkling wine
Toast to happiness with one of the many sparkling sangrias: prince herb and passion fruit or blueberry jam, basil and strawberry puré. Espumantaria do Petisco was carefully thought out, from the menu (which also serves great snacks such as fava bean salad or young bull tartare) to the modern, elegant and comfortable decoration.
The aim here is for you to forget a little of everything – the city, the trip, yourself
– and enter the new experimental world of Garagem's plays, at Teatro Taborda (Taborda Theatre). Afterwards, sit at one of the tables of the popular Café da Garagem (Garagem's café) and you will have an amazing view over Lisbon: you can have some appetizers or order a salad or a toast.
Teatro da Garagem, Costa do Castelo 75. 21 8854190.
There are trapeze artists, clowns and a lot of colour at Chapitô. But this quintessential home (and school) of arts in Lisbon is not closed and it invites everyone in: inside you'll find a restaurant and an outdoor café with an incredible view and a fun programme with parties and concerts.
For over 30 years, Joaquim José Cortiço dedicated his life to collecting and studying industrial Portuguese tiles, which belonged to factories that went out of business. Today, it's his grandchildren that continue to give life to his project with Cortiço & Netos, where you can find several ceramic tiles that tell its history from the 60's onwards.
Small whiting, small soles, gilded catfish or grouper: you'll want to expand your Portuguese vocabulary and ask for the most delicious fish at Pitéu da Graça. At this typical restaurant, decorated with tiles, you can have the best summer sardines.
There are a lot more things to do in Lisbon
With its world-class restaurants, excelling in seafood, its reputation for style and long pedigree in art and culture, Portugal's first city remains high on every discerning weekend-breaker's hit-list.
If you picked Lisbon for your holidays – hey, great choice! – then read the following list with free things to do in city. From free tours through Alfama, Graça and Bairro Alto, to bike rides or even free museums, enjoy Lisbon without spending a cent.
Are you planning your trip and you still haven't decided what to visit because there are plenty of things to do in Lisbon? You've heard about lots of cool neighborhoods but you don't have time to visit all of them?