Things to do in Lisbon: spotlight on Mouraria
Looking for things to do in Lisbon? Take a look at our guide with the best spots in Lisbon's new trendy neighbourhood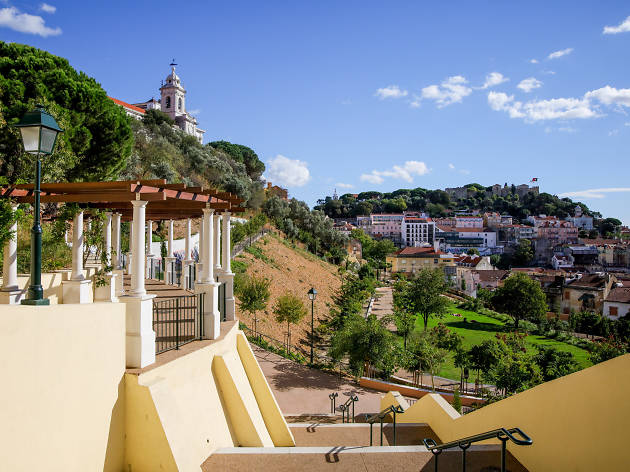 Are you planning your trip and you still haven't decided what to visit because there are plenty of things to do in Lisbon? You've heard about lots of cool neighborhoods but you don't have time to visit all of them? Or are you already here, determined to visit Mouraria, but you don't know with what to start with? Take a look at our guide to one of the coolest neighbourhoods in the city and spend one day there. You won't regret it!
Recommended: The best neighbourhoods in Lisbon
Things to do in Lisbon: spotlight on Mouraria
A small snack bar, recently opened, with an idyllic terrace, ideal for a day spent drinking and chatting.
A new cafe in the area, with a fine terrace, great focaccia, homemade cakes and a weekend brunch. It is located in a delightful square.
One of the great Portuguese cuisine restaurants in Mouraria, its specialities include roast cod and ovenroasted duck rice.
A quaint little spot for vegetarian food of high quality with a Mediterranean twist, in a pretty dead-end street in Mouraria. If the weather is good, take one of the outdoors tables.
For a real taste of Africa in Europe, you could do far worse than this canteen. The cuisine is Mozambican, with Goan recipes thrown in for good measure, and all of it is halal. As well as the chamussas (samosas), we recommend the frango à Zambeziana (grilled chicken marinated in coconut milk), but there are many different fish and meat curries plus a couple of vegetarian mains.
Attractions, Parks and gardens
Linking up the Graça and Mouraria districts, this garden has 1.7 hectares of grass and trees, plus three viewpoints (all of them facing west – hello sunset!), a playground for kids, a picnic area and a kiosk.
A community kitchen with no waiters where each diner gets his own plate from the kitchen in plain view of everyone else.
A restaurant and a fado venue located in the building where once lived the so-called mother of Lisbon's fado, Severa. It usually has good singers on stage.
Four brothers took their grandfather's ceramic tile collection and opened a store full of "azulejos" old and new. You can either just browse or purchase a typically Portuguese souvenir.