Heads up! We're working hard to be accurate – but these are unusual times, so please always check before heading out.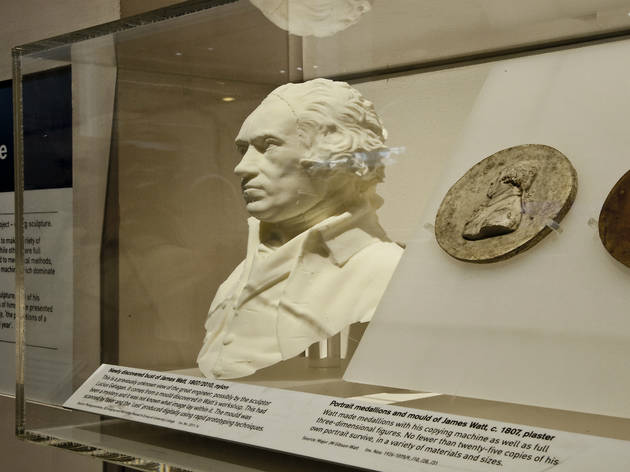 1/10
Daily, throughout opening hours, FREE As an introduction to the Science Museum and to get your bearings for 3D Summer – or to take a break from flying in a jet, journeying to the moon and getting up close to penguins – pick up a trail guide from the front desks and explore the Museum at your own pace to find fascinating objects such as the James Watt 3D bust (pictured here) and Planet Science Globe. Suitable for families Image © Ed Marshall
2/10
Daily, throughout opening hours, FREE One of our favourite objects on the 3D Family Trail is Planet Science in the Space gallery, a huge globe that seems to float in mid-air, giving you an astronaut's-eye view of the earth. The spherical projection screen is not just beautiful but amazing – it turns dull facts and figures and satellite data into an animated 3D display that clearly shows worldwide weather patterns, ocean currents and passing seasons, or even global trends like climate change or electricity usage. Information has never looked so exciting. Suitable for families Image © Ed Marshall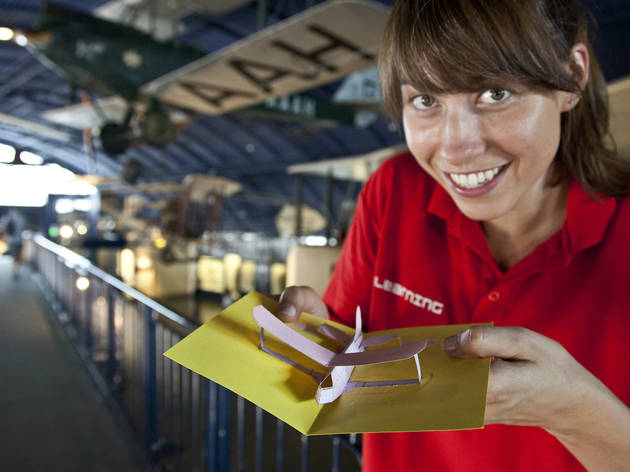 3/10
July 25-Sept 1 (except August 3), FREE Especially for the school holidays, you can get to grips with the highlights of this amazing museum in this drop-in family workshop. Suitable for all children, Pop Up Museum invites children to create their own pop-up Science Museum and fill it with the best-loved objects from the Museum's collection. The sessions run every day in the Agriculture gallery on the first floor (Mon-Fri 12.30-1.30pm; Sat, Sun 1-2pm). Age 5+ Image © Ed Marshall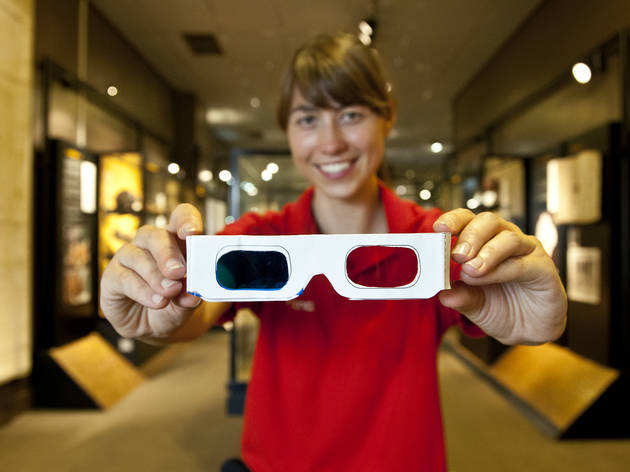 4/10
July 25-Sept 1, FREE Enter the third dimension… by making your own 3D glasses at this drop-in workshop (daily 3-4pm). Visitors can have a go at putting together the classic red and green lens 'anaglyph' 3D glasses that made the first great age of sci-fi movie watching possible. Find out, too, how the two coloured lenses and the projected image combine to create a three-dimensional world before your eyes. Age 5+ Image © Ed Marshall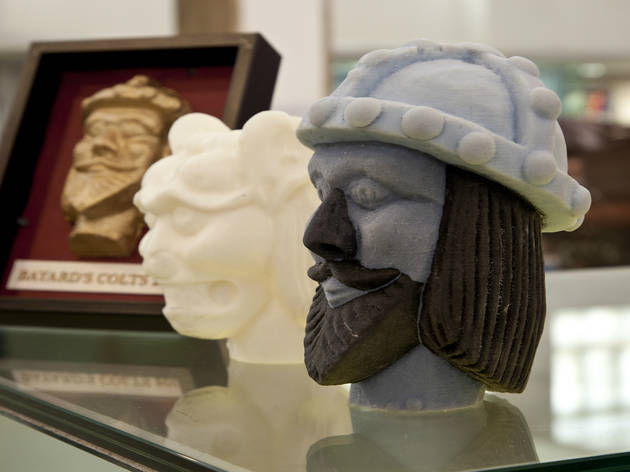 5/10
Aug 6-8, FREE Create a 3D virtual you! Just step inside the scanning booth, strike a pose and a 3D digitised version of your body appears on the screen. Technology has advanced to the point where it's now possible to send a file from anywhere in the world to a special printer that can create a 3D model at the other end. You'll be helped by experts from Digital Native Academy, a company at the forefront of 3D scanning technology, who have mastered this method for turning the physical into the digital. The Museum will be selecting some of the best scans from the workshops to be 3D printed, so you could see a mini-figurine of yourself displayed in the Museum's 3D: Printing the Future exhibition, opening in October. Age 8+ Image © Ed Marshall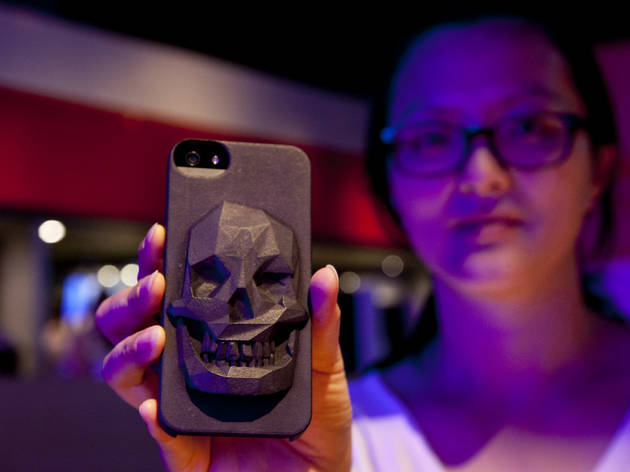 6/10
Aug 20-22, 27-29, FREE Whether you're tech-savvy or not, you can bring out your artistic side as you discover the amazing beauty and power of 3D graphics. Have a go at creating your very own design with the latest 3D software, and see your creation printed. Age 8+ Image © Ed Marshall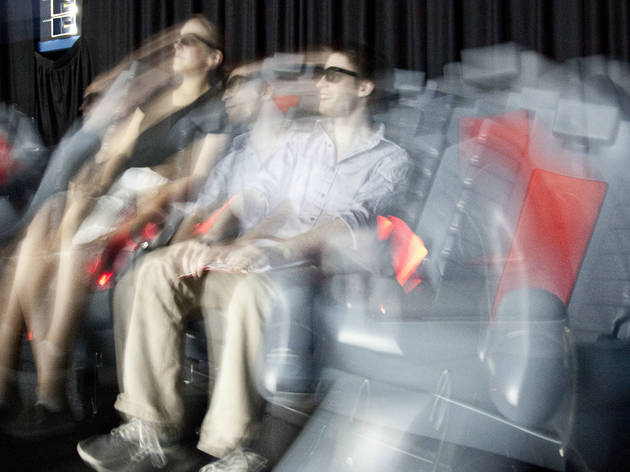 7/10
Daily, throughout opening hours The daredevil flying skills of the Red Arrows are world famous, but did you ever think you'd get to fly in one of those amazing machines? Brace yourselves for a different sensation altogether as you experience the thrill of a Red Arrows aerobatic flight in the 3D simulation theatre. You can even take the controls of a jet yourself and perform your own stunts in the Fly Zone flight simulators (age 9+). Perfect for little daredevils. £6, £5 concs, £12 family (one adult, two children), £14 (two adults, one child), £17 (two adults, two children). Age 4+ Image © Ed Marshall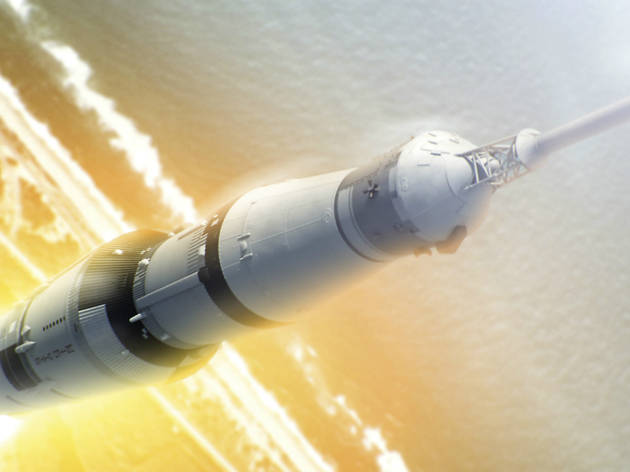 8/10
Daily, throughout opening hours The summer theme at the Science Museum is 3D, but what about 4D, where senses beyond vision are challenged and stimulated? On the ground floor, in the Wellcome Wing, you can take a flight to the moon. The Museum's 4D motion effects theatre immerses you in the sights, sounds, motions and smells of an Apollo space mission. Experience lift-off in a Saturn V rocket, flying through space and landing on the moon – and you don't need to put in years of training at astronaut school to get in! £6, £5 children/concs, £12 family (one adult, two children), £14 (two adults, one child), £17 (two adults, two children). Age 4+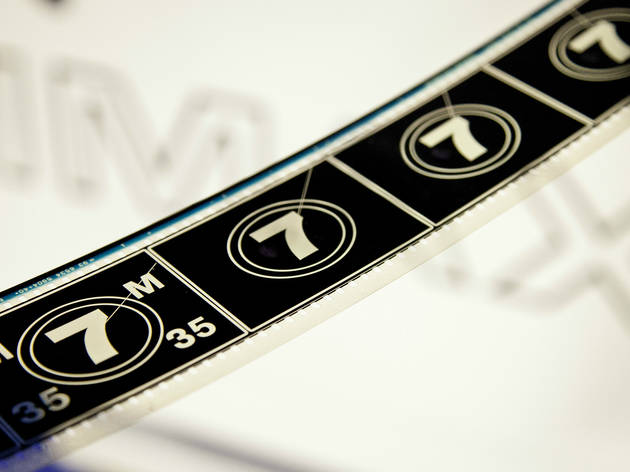 9/10
Aug 13-15, FREE The Science Museum is home to a huge IMAX Cinema and through the summer there are lots of chances to see 3D films on a grand scale and be totally immersed in the action. This summer will be the first time a spectacular new wildlife film – 'Penguins 3D', narrated by David Attenborough – has been shown anywhere in Europe. For details of films showing in our IMAX Cinema, check out the website. Suitable for all ages Image © Ed Marshall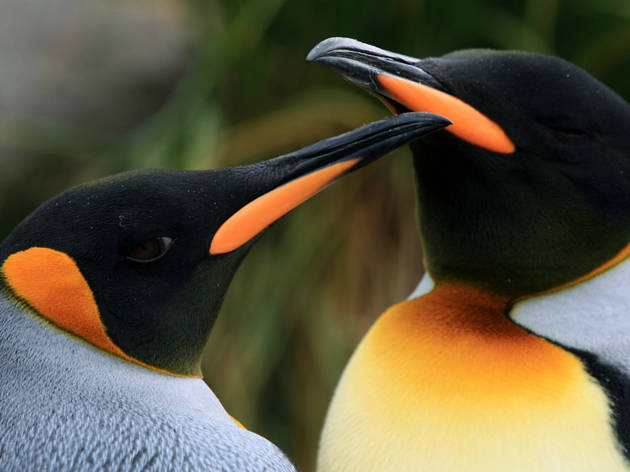 10/10
Daily July 22-August 4, August 5-September 1 (selected days) This heartwarming tale celebrates the destiny of a very special king penguin. Three years ago, the Penguin King left home and now he is returning to the place where he was born and raised, Penguin City. Somehow he must establish his own place in the densely-populated southern hemisphere penguin colony and find a mate. What follows is a journey through the most challenging time of the Penguin King's life, set in one of the earth's last great wildernesses. For details and to book, check out the website. IMAX screenings cost £10, £8 concs, £20 family (one adult, two children), £27 family (two adults, two children). Suitable for all ages
3D Summer at the Science Museum
Make a 3D scan of your body, ride on thrilling 3D and 4D flight simulators and immerse yourself in brand new 3D movies at the IMAX

Why settle for two dimensions when you can have three? The Science Museum's 3D Summer programme invites families to explore the three-dimensional world by taking part in hands-on workshops, from craft sessions to learning 3D design. Plus, there's a family trail that takes a closer look at 3D objects around the Museum, while you can also see stunning 3D movies in the huge IMAX Cinema and get a taste of 4D in the thrilling flight and space simulators.