Art Reunited
Reunions aren't just for boybands. Masterpieces are muscling in on the act as well. We pick three artworks hooking up with their other halves in London this year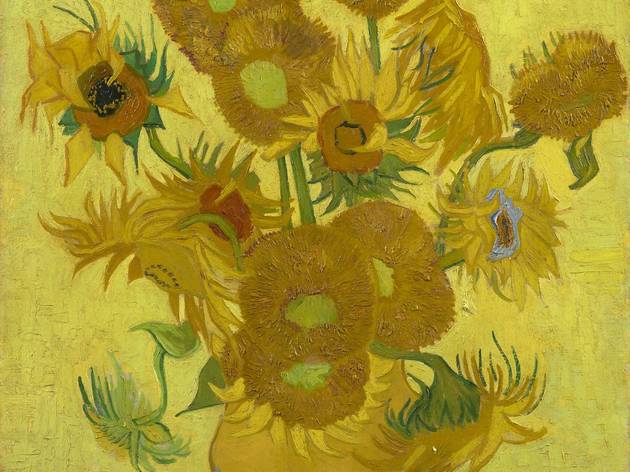 1/6
'Sunflowers', 1889: © Van Gogh Museum, Amsterdam (Vincent van Gogh Foundation)
Vincent Van Gogh, 'The Sunflowers', 1889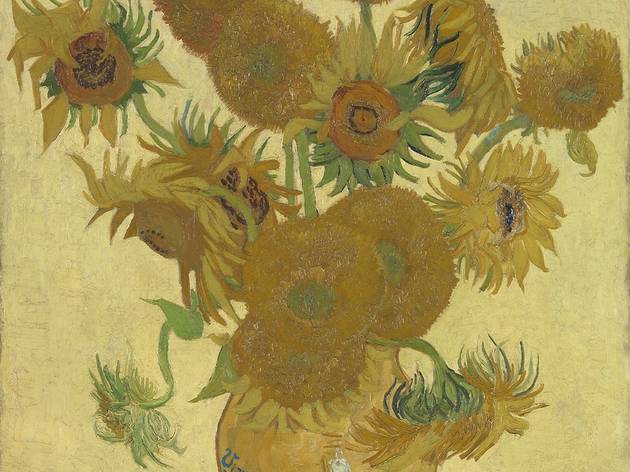 2/6
'Sunflowers', 1888. © The National Gallery, London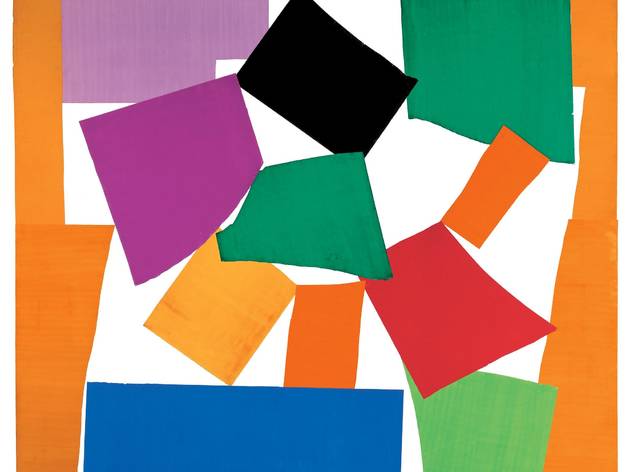 3/6
'The Snail' 1953. Tate
© Succession Henri Matisse/DACS 2013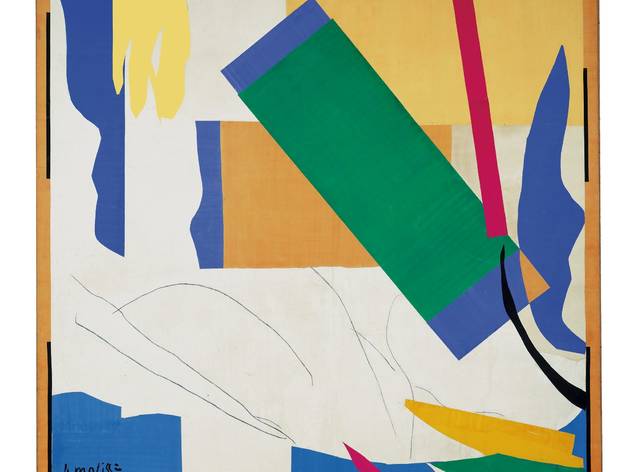 4/6
'Memory of Oceania' 1952-3. MoMA
© 2013. The Museum of Modern Art, New York / Scala Florence
© Succession Henri Matisse/DACS 2013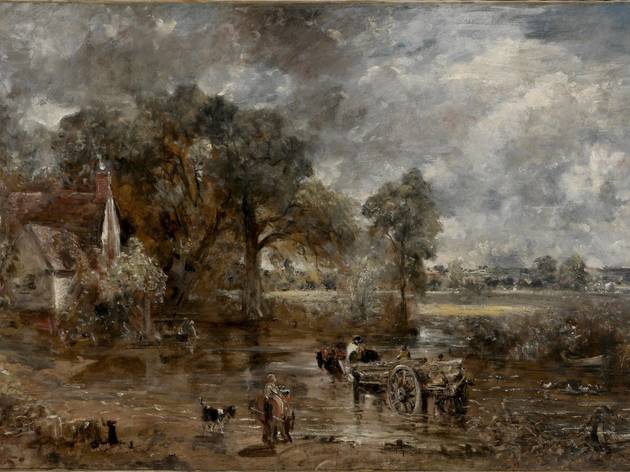 5/6
'Full-scale study for Hay Wain' c1821. © Victoria and Albert Museum, London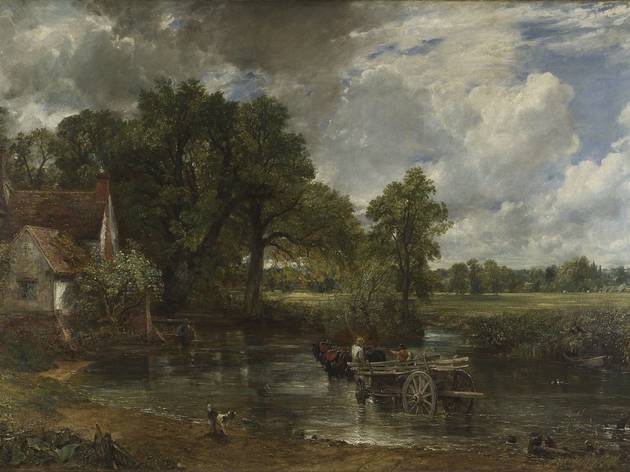 6/6
'The Hay Wain', 1821. © The National Gallery, London
Like an art world version of 'Surprise, Surprise', 2014 is all about reintroducing art treasures to their long-lost relatives. And by relatives, we mean multiple works based on the same subject that have been shipped off to collections around the world. Now, thanks to a trio of likeminded shows, you'll be able to see these icons of art back together again.
First up - and hotly anticipated - is the recoupling of Vincent van Gogh's '
Sunflowers
'. In 1888, the Dutchman painted five versions of these blooms while waiting for the arrival in Arles, south of France, of his friend, the painter Paul Gauguin. After van Gogh's death, the 'Sunflowers' were scattered across the globe. For the first time in 60 years, the National Gallery is showing its version alongside a sibling from the Van Gogh Museum in Amsterdam to illustrate the artist's working methods. You'll probably sense madness in those methods: the summer of 1888 ended badly for van Gogh with a famously abbreviated ear.
Elsewhere,
Tate Modern's huge Henri Matisse exhibition
in April focuses on the colourist's stunning cut-outs. Due to illness in the latter years of his life, Matisse could no longer work at his easel and instead, with the aid of assistants, would cut out shapes from sheets of paper coloured to his requirements and arrange them in different compositions. These works include one of Tate's most famous works, 'The Snail' , and its sister work, 'Memory of Oceania'. It currently lives at Moma, New York but will be crossing the Atlantic for the most high-profile get-together of the year. Both works are noticeably similar yet 'Memory of Oceania' apparently comes from a photograph the artist took in Tahiti in 1930 whereas 'The Snail' according to Matisse's daughter was made at the same time as works of the same subject. But it's a photograph of the artists studio that makes it apparent these two works along with a third 'Large Composition with Masks', 1953 were created as a 'unified whole', making this reunion a rare and unmissable experience.
Finally, what could be more English than Constable's 'The Hay Wain'? Two 'The Hay Wains'! Nearly 200 years ago John Constable painted a rural Suffolk scene that has come to epitomise nineteenth-century landscape painting. The painting started out with the title 'Landscape: Noon' before one of Constable's friends referred to it by the type of traditional horse drawn cart it depicts crossing the River Stour. The name stuck.
This September the V&A
will reunite the original large-scale oil sketch of the cottage, cart and harvest workers with the with the magnificent finished work of 1821 from the National Gallery. Cilla, eat your heart out!
Top art features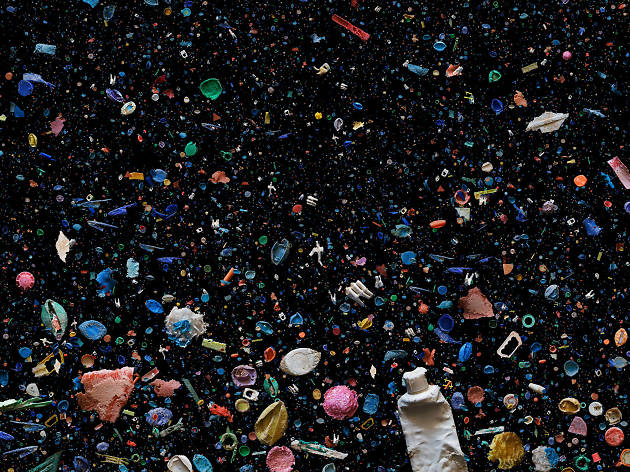 Photography in London
Addicted to Instagram or permanently attached to your SLR? Even if your camera roll is totally empty, you'll find a way to appreciate London photography; we have the widest variety of styles in some of the best exhibitions at the most beautiful galleries. Find them in a flash with our guide to photography in London.
Sponsored listing
Whitechapel Gallery
This East End stalwart reopened in 2009 following a major redesign and expansion that saw the Grade II listed building transformed into a vibrant, holistic centre of art complete with a research centre, archives room and café. Since 1901, Whitechapel Art Gallery has built on its reputation as a pioneering contemporary institution and is well remembered for premiering the talents of exhibitions by Jackson Pollock, Mark Rothko and Frida Kahlo among others. Expect the rolling shows to be challenging and risqué.
Venue says: "Magical objects, antiquated libraries & elaborate habitats. Explore the immersive world of Mark Dion, in Theatre of the Natural World."