Latest art reviews
Find out what our critics make of new exhibitions with the latest London art reviews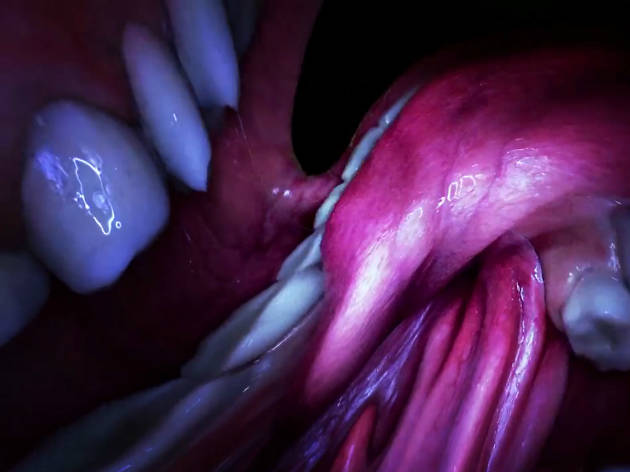 From blockbuster names to indie shows, Time Out Art cast their net far and wide in order to review the biggest and best exhibitions in the city. Check 'em out below or shortcut it to our top ten art exhibitions in London for the shows that we already know will blow your socks off.
The latest London art reviews
Imagine you're a squash – as in, a butternut squash. Now imagine what kind of art you would most like, based on your squashy-brained characteristics. For her 2018 Tate Britain Commission for the Duveen Galleries, Anthea Hamilton has created a squash-human hybrid, performed each day by an individual dressed in one of seven outfits inspired by various strains of curcubita (that's for you, 'Gardeners' World' fans).
Read more
You're going to flinch and you're going to squirm. And that's exactly what Marianna Simnett wants. She uses her art to send jolts through the viewer: in her surreal, morosely fantastical, gore-filled films, the (usually female) body is seen as a thing that can be manipulated, controlled and owned – she wants you to think about your flesh sack, how you inhabit it, how society uses it and who is the real master of it.
Read more
You get the feeling that Eric Fischl reckons society's collapse wont be announced with turmoil, annihilation, war and disease but with a slow, insipid ebbing away of morality. An unstoppable mewl, more than a bang. For decades, the American artist's paintings have screamed the unspoken – adolescent desire, suburban turmoil – through cold, erotically charged imagery.
Read more
Forget 'CSI: Miami', London's got its own science-based crime investigation unit: Forensic Architecture is basically 'CSI: Goldsmiths'. The collective of architects, designers, philosophers and artists – based out of Goldsmiths, University of London – uses the tools of architecture and design to uncover global injustices.
Read more
Thunder cracks, kites are frozen in the wind overhead, giant drawings of birds line the walls and videos show performers dancing in forests. This is Joan Jonas world, a thriving maelstrom of sound, movement and vision, cut through with myth that's indistinguishable from reality.
Read more
If you tug at the threads of art genres hard enough they'll all eventually collapse into a knotted, indistinguishable mess. Does a portrait have to feature a person? Does a still life have to be still? Does a landscape have to be oblong? No, none of those things. And now, over the course of the spring, three major London institutions are giving themselves over to British-European artist Tacita Dean.
Read more
This exhibition focuses entirely on 1932, a pivotal and prolific year for Pablo. In its summer, a major retrospective of his work was held, but instead of feeling like he'd made it, he fretted about being past it.
Read more
'Still Life' is one of three Tacita Dean exhibitions across major London institutions this spring ('Portrait' at the National Portrait Gallery and 'Landscape' at the Royal Academy are the others), but it looks like the National Gallery got the dregs. This isn't really a Tacita Dean show at all, it's three Dean films in amongst some paintings and photos she likes.
Read more
Semen straws are used to artificially inseminate cattle as part of a process to breed the best and beefiest bulls. But artist Maria McKinney has another use for them: building sculptures. The artist's photos of moody-looking bulls wearing these sculptures make up the first room of 'Somewhere in Between'. McKinney's stud-farm snaps, titled 'Sire', are part of an exhibition that looks at the point where science and art meet.
Read more
Show more
Check out London's upcoming art shows
Get your diary out for a new season of must-see exhibitions
Read more