This week's best art
All the best current art exhibitions and shows to hunt down in London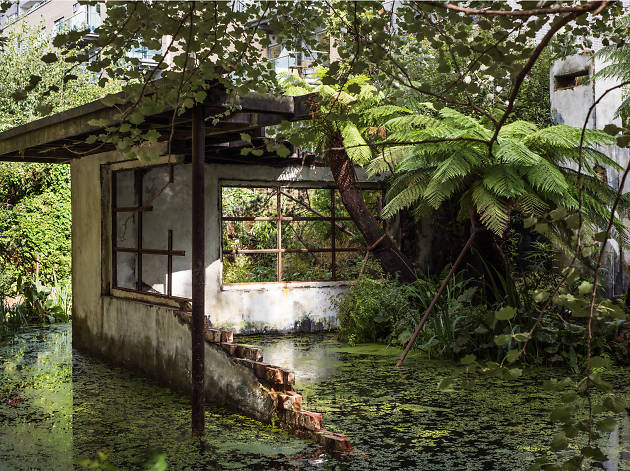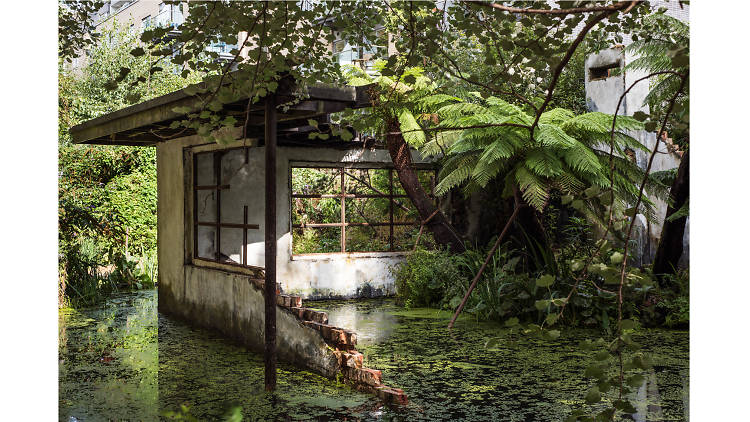 Fancy checking out some art in London but don't know where to start? Have a flick through our selection of the best shows on at the moment and take your pick. Or, if you'd prefer photography to portraiture, check out our list of the top ten photography exhibitions on right now.
Museums
Jewish Museum, Camden Town
Countless accusations have been lobbed at Jews over the millennia. Stereotypes prevail, and the Jewish Museum is trying to tackle the big one: money. The show starts with the Oxford English Dictionary's definition of 'jew' as a verb. It makes for unpleasant reading. And the show doesn't get much nicer.
Art
South London Gallery, Camberwell
Astonishingly, this is the first UK solo show for Liz Jonhson Artur, a London-based, Russian-Ghanaian photographer, who has been documenting the African diaspora for three decades.
Art
Hayward Gallery, South Bank
Gender identity has only recently become a hot topic in mainstream society. I know, it's hard to imagine what the tabloids wrote about before they could announce that gender-neutral toilets would be the downfall of humanity. But in art, the fluidity of gender has been a subject for centuries.
For many artists, painting is the act of capturing a single, still moment. For Natalia Goncharova (1881-1962), it was the opposite. Long before the Russian artist painted bicycles in motion or factory machines mid click-clack, her images rejected the point-and-click freeze frame approach in favour of an explosion of life, noise and animation.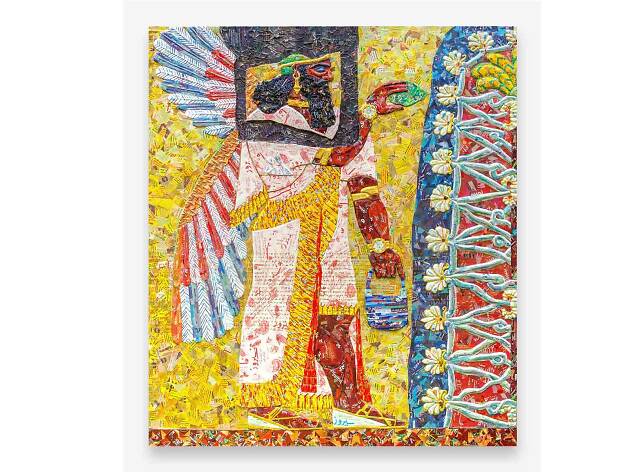 Michael Rakowitz 'The invisible enemy should not exist (NW Palace of Nimrud)' (2018) Image courtesy of the artist. Photo by Robert Chase Heishman
Art
Whitechapel Gallery, Whitechapel
You might know Iraqi-American artist Michael Rakowitz from his current Fourth Plinth commission 'The Invisible Enemy Should Not Exist'. It's a recreation of a huge winged statue from the ancient city of Nineveh, destroyed by Daesh in 2015. Rakowitz's version, though, is no monolith: it's made of Middle Eastern wrapping paper and packaging materials, like a school papier-mâché project gone mad.
Art
Soft Opening, Bethnal Green
There's stuff happening in Nevine Mahmoud's first European solo show. Sensual, tactile stuff; sexual, bodily stuff. You feel like you're walking in on a seriously private moment, bodies caught midway through something you maybe shouldn't be seeing. There are just five sculptures here – all tits, butts and tongues made of marble and glass – but they are totally lovely.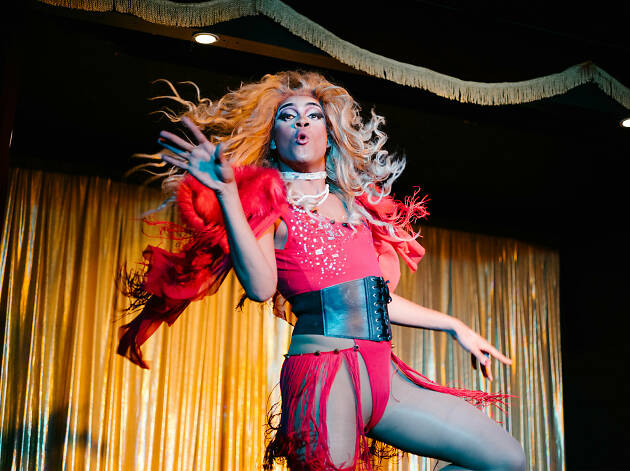 Soroya Marchelle, Royal Vauxhall Tavern (2018). Photo by Léa L'attentive. Image courtesy of Léa L'attentive
Art
Whitechapel Gallery, Whitechapel
Like half-forgotten crushes, some lost spaces might be sweeter to remember than they ever were at the time. Whitechapel Gallery's glance into the spaces where London's queer communities flirted and campaigned serves up heavy doses of nostalgia.
More to explore
Snap up exclusive discounts in London
Time Out's handpicked deals — hurry, they won't be around for long...