This week's best art
All the best current art exhibitions and shows to hunt down in London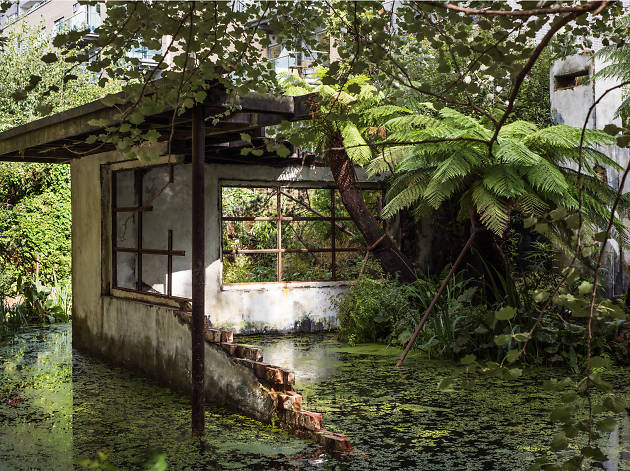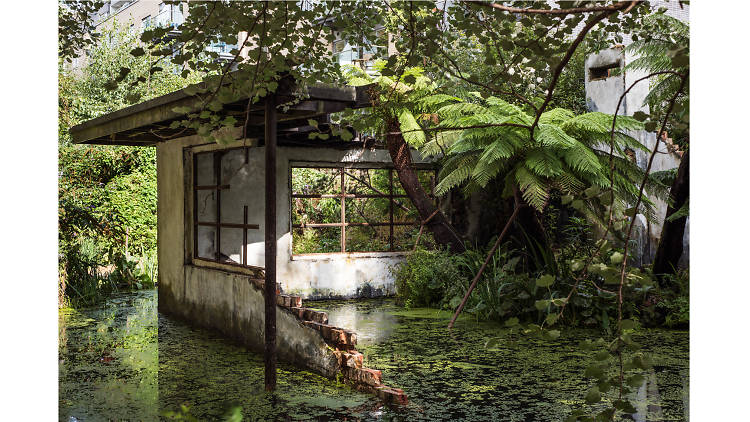 Fancy checking out some art in London but don't know where to start? Have a flick through our selection of the best shows on at the moment and take your pick. Or, if you'd prefer photography to portraiture, check out our list of the top ten photography exhibitions on right now.
Missing Time Out magazine?
You can still read our latest issue from the comfort of your couch
Read online
Ah, surrealism. A quick search on Twitter today for 'surreal' brings up posts about coronavirus and Russian cosmetics and someone called Rya saying 'In a few months, I'll be a junior in college. So surreal wow.' 'Surreal' is now part of everyone's vocabulary.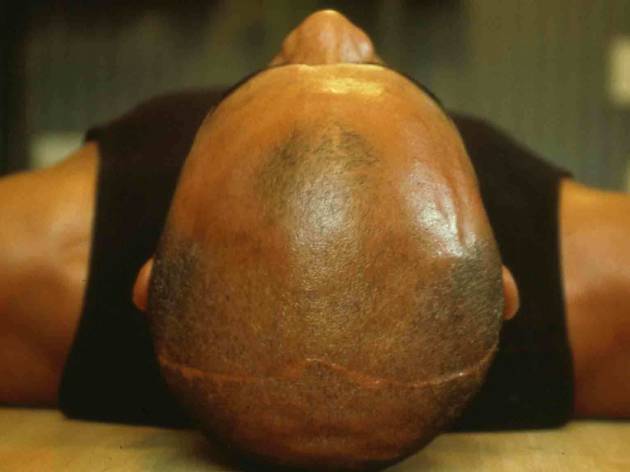 Steve McQueen '7th Nov. 2001' Video still © Steve McQueen. Image courtesy of the artist, Thomas Dane Gallery and Marian Goodman Gallery
This is heavy art. The deeper you go into Steve McQueen's exhibition, the more each work seems to weigh down on your shoulders. Which won't surprise anyone who's seen the English artist's Oscar-winning films. Whether dealing with sexual addiction in 'Shame' or the brutal history of slavery in '12 Years a Slave', he likes to drop a titanic, hulking weight on you and force you to confront it.
Cerith Wyn Evans's work looks impressive. His big, sprawling, humming white neons are real eye-pleasers. Their splintered, chaotic composition sits somewhere between hectic randomness and studied composition. You search them for patterns as they thrum and vibrate and fill the room. And they're not just pretty shapes.
Going from the White House to Walthamstow may seem like a bit of a step down, but it's a move which makes a lot of sense to American artist Kehinde Wiley. He painted the official portrait of Barack Obama, and now he's painted portraits of women and girls from the streets of Dalston and hung them in a big listed building in east London. In both of these endeavours, he's had to the same intention: to celebrate, elevate and explore black identity.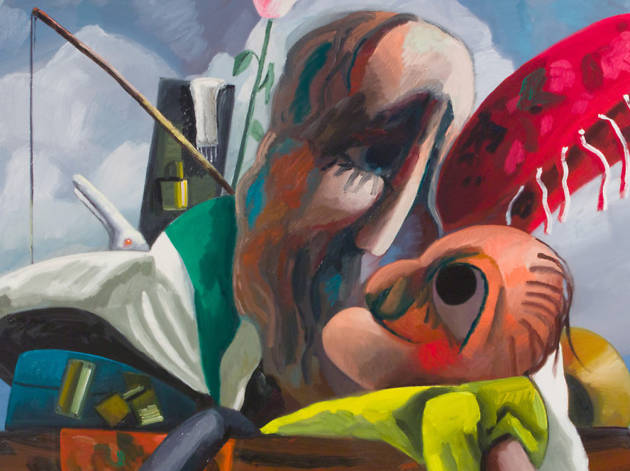 Dana Schutz, Imagine You and Me, 2018. © Dana Schutz. Courtesy the artist, Petzel Gallery, NY and Thomas Dane Gallery
Painting, schmainting. All anyone cares about these days in galleries are immersive installations, video works and conceptual interventions. So a show of just boring old painting is quite a bold move for the Whitechapel Gallery. And here we are, stood in a plain white room with some canvases nailed to the wall. No gimmicks, no schtick, just painting. Eerie.
Cao Fei is teleporting you from one constantly changing city to another. Step through the doors of this London show and suddenly you're in her Beijing studio, walking through the foyer of the former cinema and theatre it's housed in.
The Victorians: buttoned-up, sermonising, empire-loving sexophobes. And their art? Sentimental pictures of big-eyed children and bigger-eyed spaniels, right? Well, #NotAllVictorians. Aubrey Beardsley (1872-1898) did things differently. His slinky black-and-white drawings are filled with sex and death and… well, sex and death mainly.
The V&A does an excellent line in fashion exhibitions that are bright, brash, frothy, OTT madness – a mirroring, perhaps, of the atmosphere surrounding most major fashion weeks. So it comes as a surprise, initially, to step inside 'Kimono: Kyoto to Catwalk' and absorb a calming scene of cool mint walls, plain white ceiling drapes and a fairly traditional layout of glass exhibition cases.