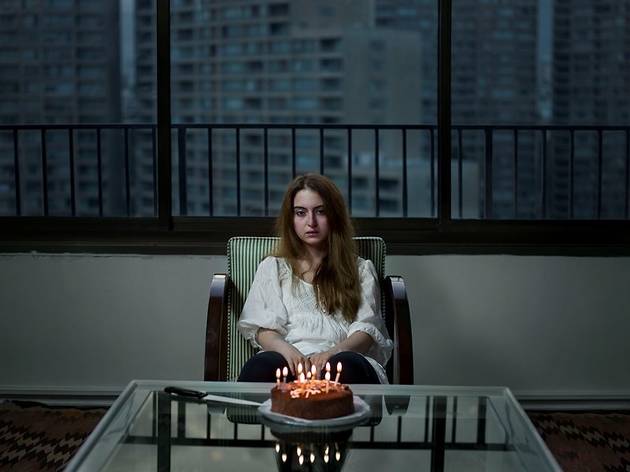 1/8
'Look', 2013
© the artist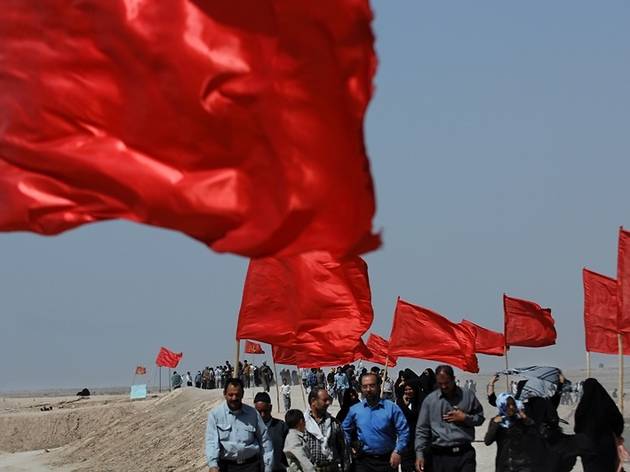 2/8
'Shade of Earth', 2008
© the artist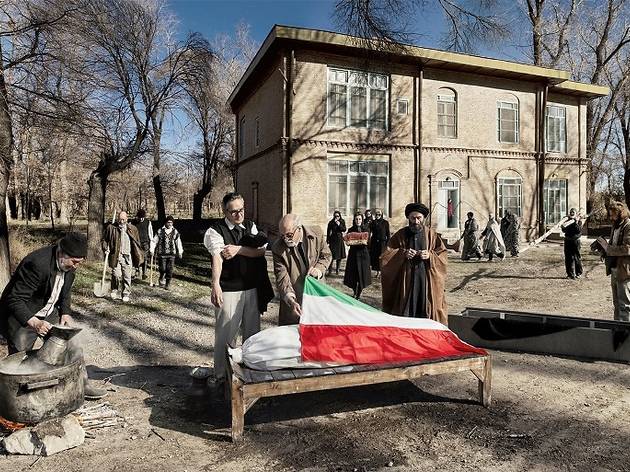 3/8
'Mohammad MOsaddegh, 5 March 1967', 2012
© the artist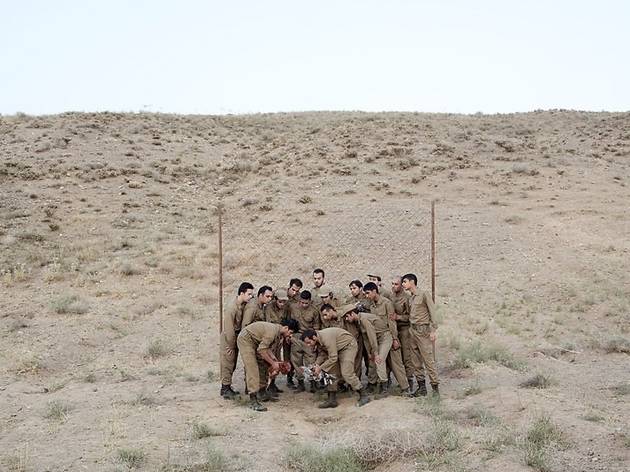 4/8
'Untitled', 2012
© the artist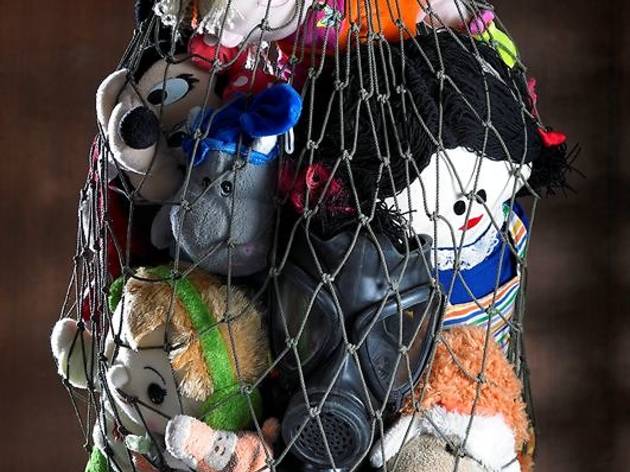 5/8
'Nil, Nil #5', 2008
© the artist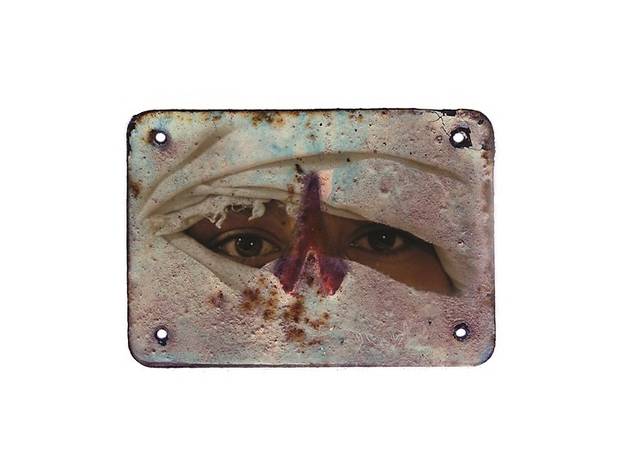 6/8
'Khoramshahr Number by Number', 2006
© the artist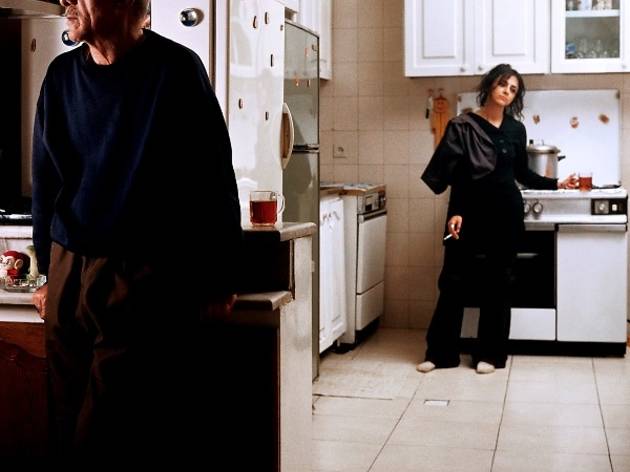 7/8
'We Live in a Paradoxical Society', 2013
© the artists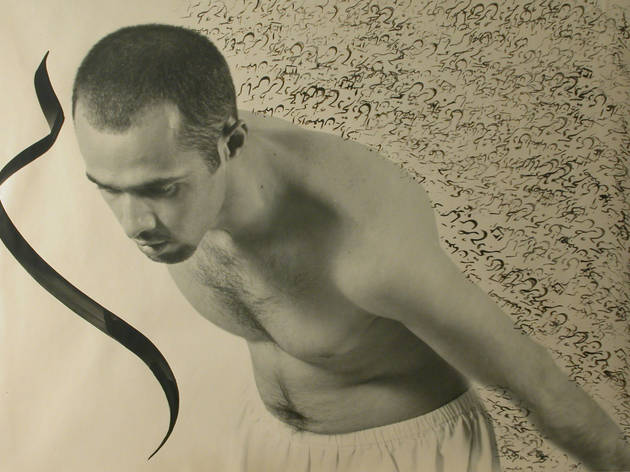 8/8
'Body Curves', 20013
© the artist
'There is more freedom in the art world than in journalism now,' claims Tehran-born Newsha Tavakolian, one of nine Iranian artists in Somerset House's bold new photography exhibition. Given the country's hardline media crackdown in 2009, this doesn't in itself tell you much. But the work in this group show – the majority of which has not been seen outside of Iran – is fresh, innovative and intellectually engaged with the challenges of life in modern Iran.
Iran's Generation X, the Burnt Generation of the title, are those who lived through the turmoil of the Shah's overthrow in 1979, and the ensuing Iran-Iraq war. Immediately, the exhibition sets phasers to bleak. But, troubling issues have been transformed into compelling material. Azadeh Akhlaghi recreates Iran's most notorious death scenes; a gold-medal wrestler's suicide, a campus shooting and a poet's self-sacrifice, and by doing so becomes a kind of eyewitness to the country's past. Newsha Tavakolian's portraits show middle-class Iranians endowed with iPhones and Marlboro cigarettes, yet encumbered with a resigned, visible sadness.
Babak Kazemi's work is the most memorable: by taking house number plates from the wartorn city of Khorramshahr and projecting images on to their rusted, scorched surfaces, the artist counts the cost of conflict one house at a time.
The burning question is: have there been traumatic events in Iran since the 1980s? Definitely. Then why is there no trace of them here? There is, sort of. These artists have been forced to allude to more recent troubles in oblique ways in order to avoid the scrutiny of officials. Like Shadi Ghadirian's photographs of military objects in domestic spaces. Implicitly, they address the devastating impact of recent conflicts at home.
Peter Yeung
Rating Breakdown
5 star:

0

4 star:

1

3 star:

0

2 star:

0

1 star:

0
Eight contemporary Iranian photographers present a collection of images that show a different side to the troubled country. They range from the symbolic and highly conceptual to scenes of everyday life and classic portraiture. All the photos are of a high standard, but they feel overwhelmingly negative. In a series designed to portray Iran in a new light, it's a shame the subjects had nothing to smile about.

For more art in plain English, check out http://curatedlondon.co.uk