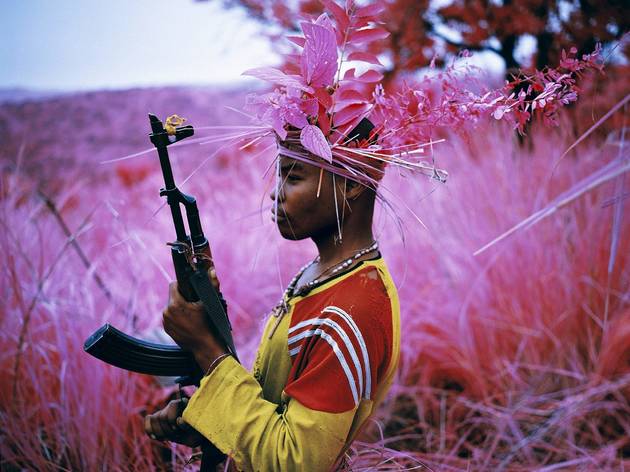 1/8
'Safe From Harm, North Kivu, eastern Congo', 2012
© Richard Mosse. Courtesy of the artist and Jack Shainman Gallery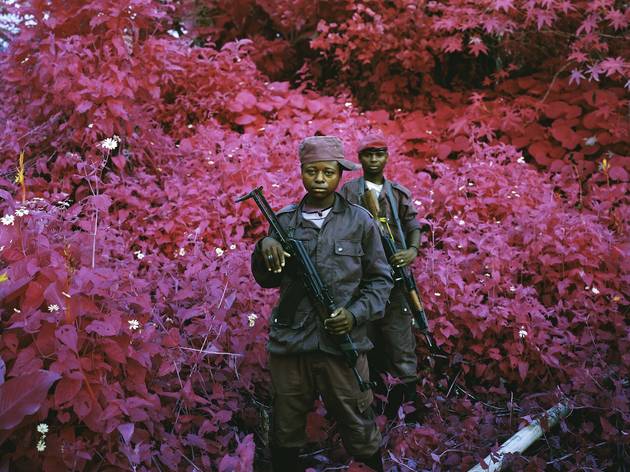 2/8
'Man-Size, North Kivu, eastern Congo', 2011
© Richard Mosse. Courtesy of the artist and Jack Shainman Gallery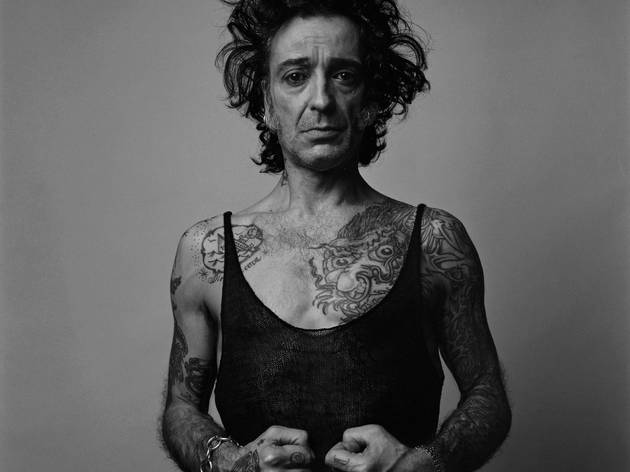 3/8
'My feminine side', 2002
© Alberto García-Alix. Courtesy of the artist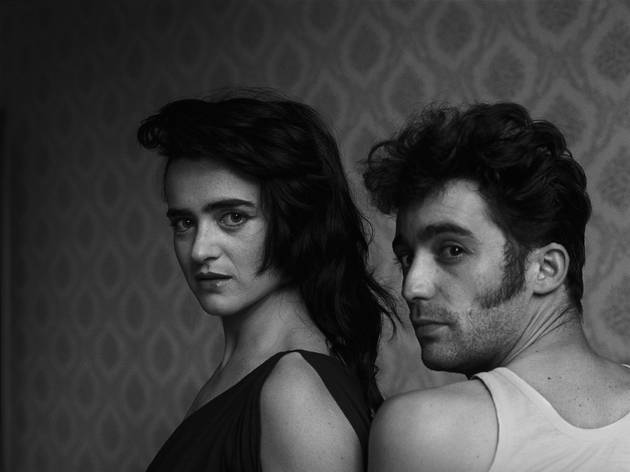 4/8
'Self-portrait with Ana Curra', 1984
© Alberto García-Alix. Courtesy of the artist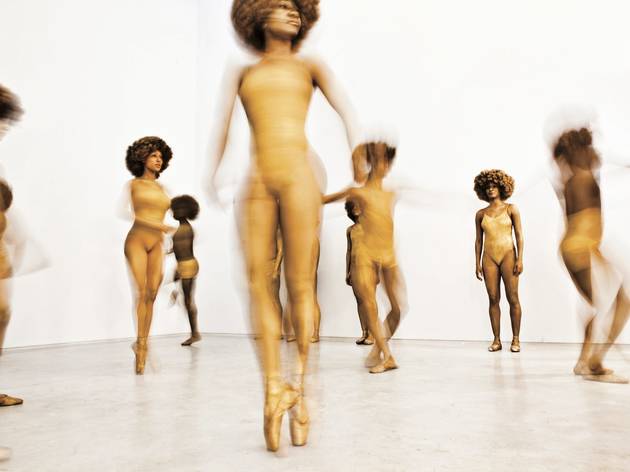 5/8
'Momentum', 2011
© Lorna Simpson. Courtesy of the artist and Salon94, New York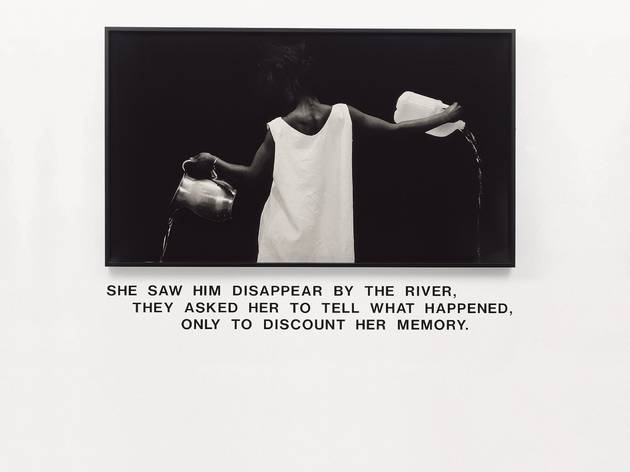 6/8
'Waterbearer', 1986
© Lorna Simpson. Courtesy of the artist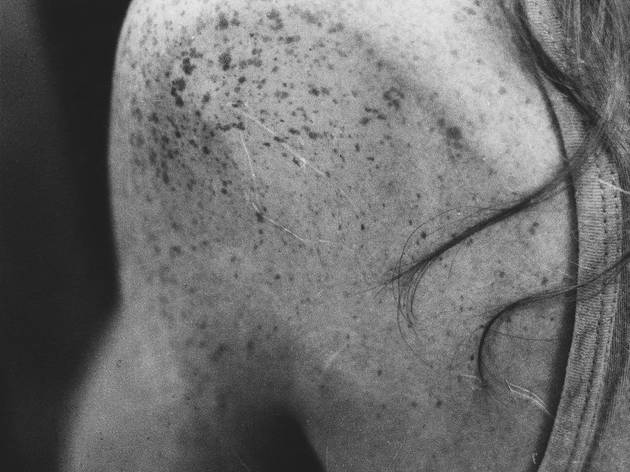 7/8
'Untitled (girl in telephone booth)', 1993/2011
© VG Bild-Kunst, Bonn, for Jochen Lempert. Courtesy of ProjecteSD, Barcelona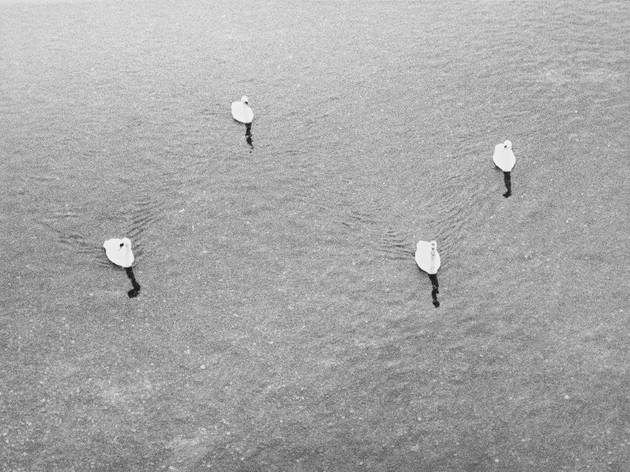 8/8
'Untitled (four swans)', 2006
© VG Bild-Kunst, Bonn, for Jochen Lempert. Courtesy of ProjecteSD, Barcelona
This celebrated annual photographic award exhibition is back with four new nominations who are all worthy of the £30,000 prize, but who will take home the coveted prize.
Richard Mosse's visually and politically charged depiction of a turbulent Congo shot using military surveillance film was certainly a stand out at the 2013 Venice Biennale. Spaniard Alberto García-Alix presents his stark black and white self-portraits that span Franco's dictatorship in the '70s to the present day, reflecting upon personal experiences. While the scientific approach of the originally trained biologist, Jochen Lempert offers studies of humans and the natural world, the American multi-media artist Lorna Simpson jazzes up the selection with her performative explorations of gender, culture and histories.
SNAP DECISIONS: SEE WHAT WE MAKE OF THIS YEAR'S NOMINEES HERE
Average User Rating
3.5 / 5
Rating Breakdown
5 star:

0

4 star:

1

3 star:

1

2 star:

0

1 star:

0
Very nice Gallery. I will go back for sure.
The Deutsche Börse prize is awarded to a living photographer for a book or exhibition that has made a 'significant contribution to photography'. In this, the competition's 18th year, the judges have shortlisted four very different finalists.
First the good: Richard Mosse uses discontinued military surveillance film to shoot war-ravaged Democratic Republic of Congo. Using an invisible spectrum of infrared light, the special film makes people stand out by turning foliage backgrounds pink. The psychedelic results are highly dramatic, pitting aggressive soldiers against a delicate, feminine surround.
Next the bad: Jochen Lempert's body of work documents subtle patterns and textures from biology and the natural world. They are extraordinarily tedious and have no redeeming qualities. Including them feels like the judges may have been rewarding the Emperor's new clothes.
Not quite as bad (but still not good) is Lorna Simpson's extensive collection of photographs of herself recreating photographs from 50 years ago of someone who looks like her. It's hard to say why; in any case, the results are pretty dull.
And finally, the ugly: Alberto García-Alix documented four decades of his life in Spain through black-and-white self-portraits. They include gritty and sometimes unsettling images, including his use of drugs, pornography and sex workers. While often challenging, many of the images are refreshingly frank and honest.
This is a really mixed bag. The good work in this collection is outstanding, and presented alone would be worthy of more stars. The inclusion of the pretentious and self-indulgent images at the other end of the spectrum rather takes the shine off.
For more of the latest art in plain English, check out http://www.curatedlondon.co.uk