Henri Matisse: The Cut-Outs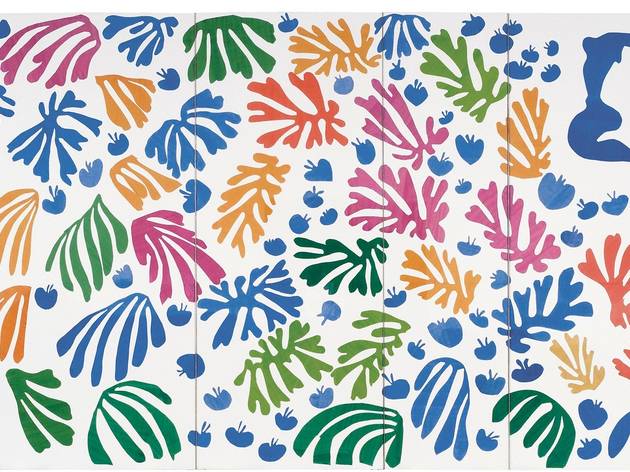 1/12
'The Parakeet and the Mermaid' 1952
© Stedelijk. Artwork: © Succession Henri Matisse/DACS 2014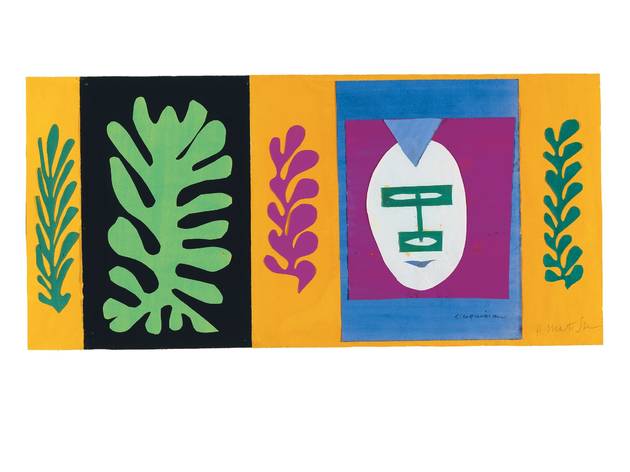 2/12
'The Eskimo' 1947
Designmuseum Danmark. Photo credit: Pernille Klemp. Artwork: © Succession Henri Matisse/DACS 2014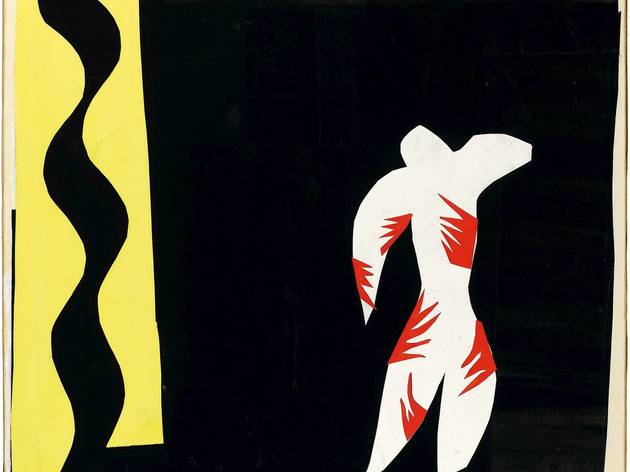 3/12
'The Clown' 1943
© Centre Pompidou, MNAM-CCI, Dist. RMN-Grand Palais / Philippe MigeatArtwork: © Succession Henri Matisse/DACS 2014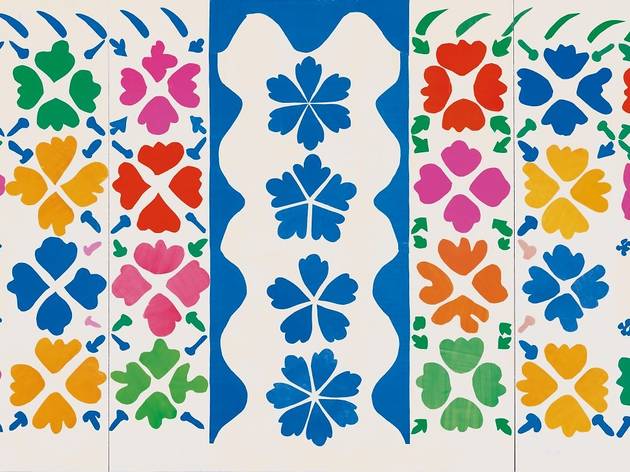 4/12
'Large Composition with Masks' 1953
National Gallery of Art, Washington. Ailsa Mellon Bruce Fund 1973.17.1Digital Image: © National Gallery of Art, WashingtonArtwork: © Succession Henri Matisse/DACS 2014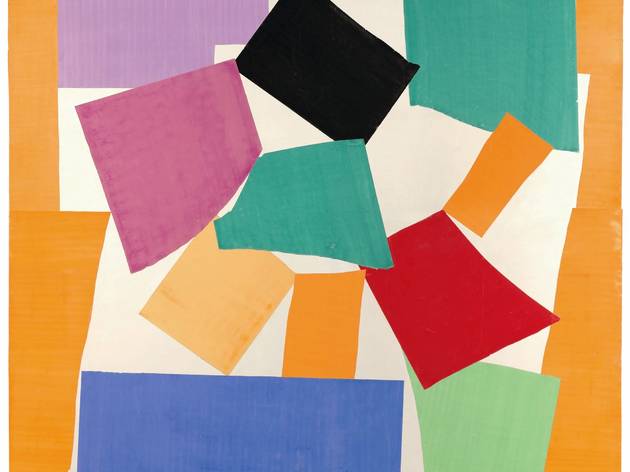 5/12
'The Snail' 1953
Tate. © Succession Henri Matisse/DACS 2013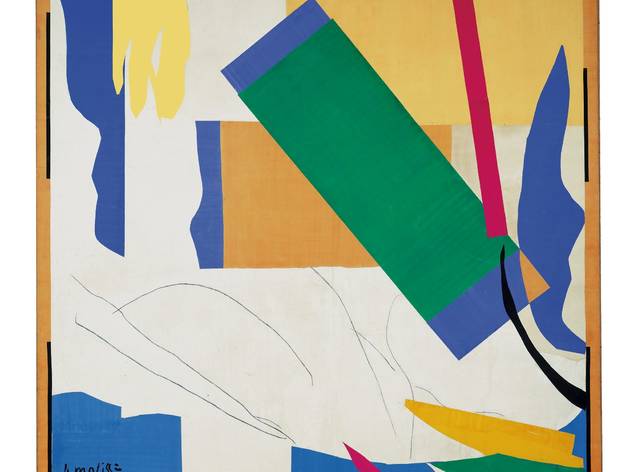 6/12
'Memory of Oceania' 1952-3
MoMA © 2013. The Museum of Modern Art, New York / Scala Florence© Succession Henri Matisse/DACS 2013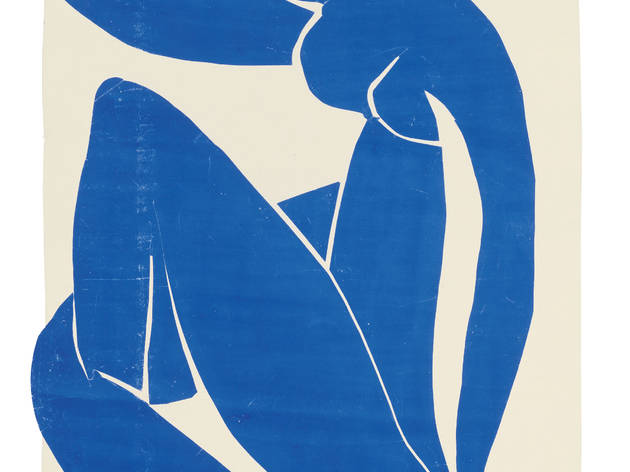 7/12
'Blue Nude II' spring 1952
Digital image: © Centre Pompidou, MNAM-CCI, Dist. RMN-Grand Palais / Droits réservésArtwork: © Succession Henri Matisse/DACS 2014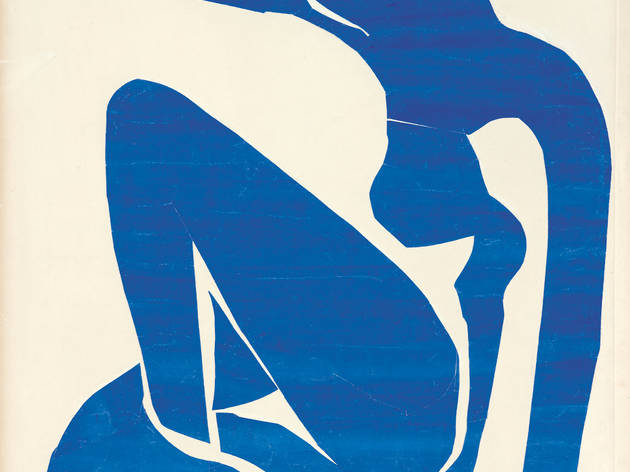 8/12
'Blue Nude (I)' 1952
Foundation Beyeler, Riehen/Basel. Digital image: Robert Bayer, Basel. Artwork: © Succession Henri Matisse/DACS 2014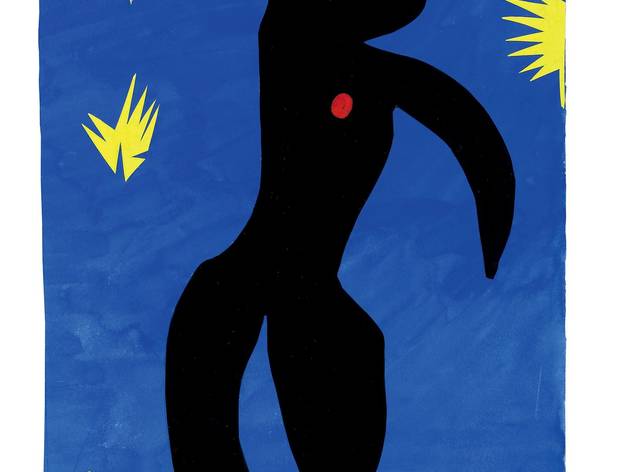 9/12
'Icarus' 1946
Maquette for plate VIII of the illustrated book Jazz 1947. Digital image: © Centre Pompidou, MNAM-CCI, Dist. RMN-Grand Palais / Jean-Claude Planchet. Artwork: © Succession Henri Matisse/DACS 2014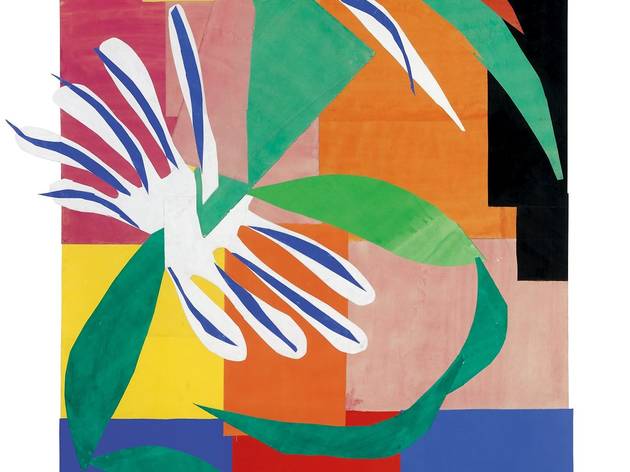 10/12
'Creole Dancer' 1950
Musee Matisse, Nice. Digital image: François Fernandez. Artwork: © Succession Henri Matisse/DACS 2014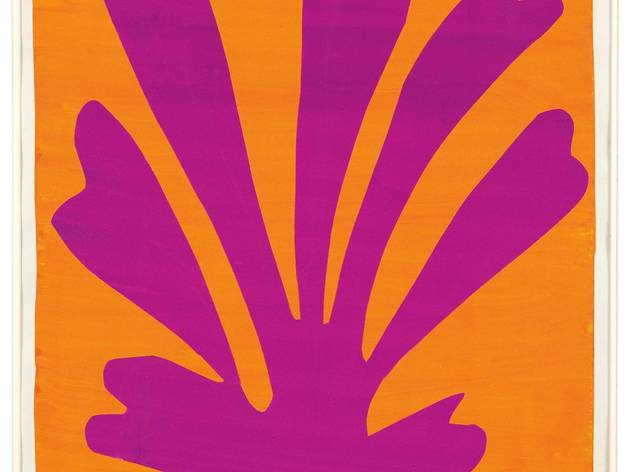 11/12
'Violet Leaf on Orange Background (Palmette)' 1947
Mr. and Mrs. Donald B. Marron, New York. © Succession Henri Matisse/DACS 2014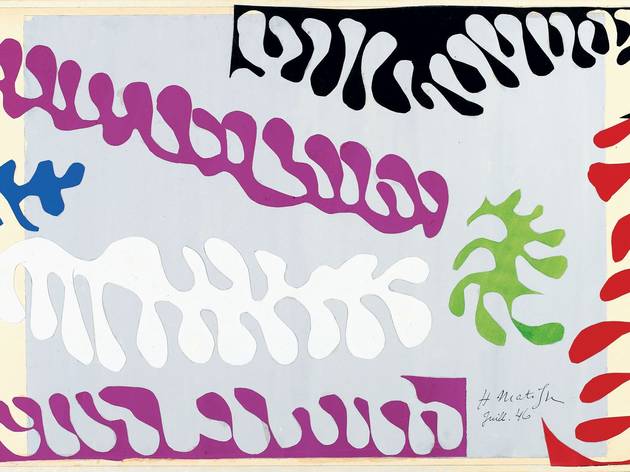 12/12
'The Lagoon' 1946
Maquette for plate XVII of the illustrated book Jazz 1947. Digital image: © Centre Pompidou, MNAM-CCI, Dist. RMN-Grand Palais / Philippe Migeat. Artwork: © Succession Henri Matisse/DACS 2014
In later life Henri Matisse became a warrior in a wheelchair. Armed with long-bladed scissors and sheets of paper painted in dazzling hues by a team of doting assistants, in the late 1930s he waged war on old age and illness the only way he knew how – with art. The exuberance of Matisse's cut-outs hits you from the off in this spellbinding show (OK, perhaps not in the first room, which sets the scene with a transitional cut paper version of 'Still Life with Shell', 1940, but from the second, where his dancers start to leap into your consciousness). But, in case the faintly disparaging terms 'sweet' or 'decorative' start to creep into your mind, the Tate is quick to banish any sense of an artist indulging himself – or being indulged – in his dotage. Instead, the curators have done a sterling job in bringing into focus the complexity – both visual and emotional – of these late, great works.
From small studies that show him using cut-outs as compositional tools, to his prophetic final works, like the 'Parakeet and the Mermaid' (1952), Matisse's genius soars, growing room by room as the works themselves become ever more ambitious. Rational and practical to the end, we see him tailor his art to suit his diminished mobility. And how agile the results seem. In films and photographs we see his bedroom/studio becoming a kind of canvas for elaborate arrangements of paper shapes pinned to the walls. Some of those papercuts wind up with hundreds of puncture marks as Matisse has them moved again and again before allowing them to be fixed into position on a paper or canvas support.
Of course, rehearsal for these works began decades before they appeared. The overriding sense here is of an artist pushing himself forward while also looking back. So much of Matisse's work here is about memories – of gardens, landscapes and travels – heady and often, you sense, intimate experiences of younger life. Yet, just as Matisse isn't compromised by physical frailty, he isn't imprisoned by his recollections. He invents a whole new means of expression and the results are exultant. By the exhibition's close, you're convinced that good old gouache paint is the most radiant substance on earth – appearing in the final room to outshine even a stained glass window.
As the afterglow of the exhibition starts to fade you might find yourself wondering why colour, light and love, all those qualities we find so vital in Matisse, are rarely considered virtues in contemporary art today. You could argue that we need them now more than ever.
Martin Coomer
Mad for Matisse: leading contemporary artists pay tribute to the master here.
Read about all the reunited masterpieces in London this year here.
Rating Breakdown
5 star:

1

4 star:

0

3 star:

0

2 star:

0

1 star:

0
It's hard not to resort to hyperbole when describing Tate's epic Matisse exhibition. It has been so hotly anticipated, it could easily disappoint. But it is brilliant. And exuberant. And huge. Every piece is a treasure, and the prevailing mood is one of joy and awe.
Documenting the final chapter in the artist's career, this extensive collection of work spans 14 rooms. Each shows the progression of his technique, from planning tool to art form in its own right. Matisse first started cutting into sheets of painted paper in his sixties, having already had a prolific career. Debilitated by ill-health, he found his strength and manual dexterity were not as they once were. He used cut-outs to plan conventional paintings, conserving his energy for when the idea was better formed.
It didn't take him long to realise that the results were so compelling, they required no further development. Early work interpreting a Massine ballet and illustrating an art book - Jazz - sewed the seed for the greatness to come. In these, he developed his trademark block style and bold, primary palette.
He later drew on past influences, particularly the time he spent in Tahiti, to create new work in the cutout style. This was when hallmark motifs like leaves, flowers and fish began to emerge and crystallise. He filled his beloved studio in Vence, southern France, with these colourful new collages, often working directly on the studio walls.
One of Matisse's last major commissions was for the Dominican Chapel of the Rosary, near Vence. Working for the nuns who cared for him during his illness, he exceeded the expectations of the brief by a considerable margin. He was asked to consult on the design for a stained glass window, but ended up designing the entire interior of the chapel, right down to the vestments worn by the priests.
Rare archive video footage shows him at work on this project, and gives a great insight into both his talent and his dedication. By this time too weak to stand for very long, Matisse created his designs using charcoal attached to the end of a stick - sometimes several feet long. The results are breathtaking, even without the knowledge of his impediment.
Room after room charts the development of his confidence in this new medium. As the months and years passed, canvases got bigger, colours got bolder and portrayals more abstract. Every turn in this exhibition yields another pleasure, from discovering lesser-known pieces (liked the critically-acclaimed Zulma and Creole Dancer) to appreciating ubiquitous works (like the Blue Nudes series) as if seem for the first time. The collection builds to a crescendo, climaxing with a magnificent stained glass window designed for the Time Life building in New York.
This exhibition will surely delight fans of Matisse as much as those unfamiliar with his work. If you see only one exhibition this year, make it this one.
For more art in plain English, check out http://curatedlondon.co.uk