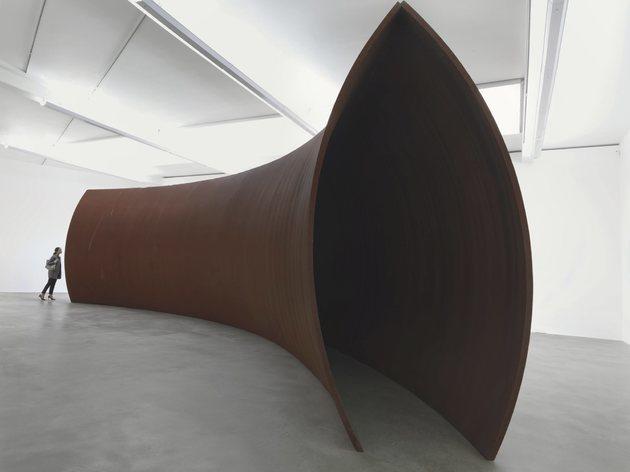 1/2
'Backdoor Pipeline'
© Richard Serra. Courtesy Gagosian Gallery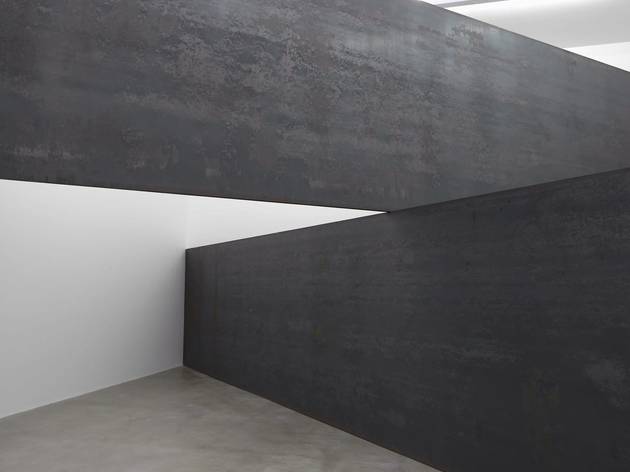 2/2
'London Cross'
© Richard Serra. Courtesy Gagosian Gallery
Four new monumental sculptures by the American artist whose gravity defying work alters your spatial experience.
American artist Richard Serra is renowned for his gargantuan works where huge, twisting torques of steel completely dwarf the viewer. He exhibits in vast public spaces and the world's top galleries. So what better choice, you might think, for a show during Frieze Art Fair, the locus of the art calendar in London?
Unfortunately, the show turns out to be something of a let-down. Not that the works themselves aren't large in scale. In 'Ramble' you wander amongst 24 huge, upright metal slabs, in greyish, mottled colours – like oversized headstones in a minimalist cemetery. And there's a similarly tomb-like atmosphere to 'Dead Load', with its monolithic block of forged, compressed steel.
Yet, for all that, it's hard to escape the conclusion that the scope of Serra's works has lessened in recent years. Previous pieces, for all their gargantuan size, came in dynamic, flowing shapes and forms. They feel complex and vital, conveying a sense of precariousness and excitement. Here, you get a vague remnant of that feeling in 'London Cross', where an impossibly heavy steel wall looms above you, balanced at right angles atop a second wall. Yet, the way the structure is tightly fixed within the gallery space means that you never really sense danger or discomfort. Instead of feeling grand and overwhelming, it somehow all feels rather unsatisfactory.
Gabriel Coxhead