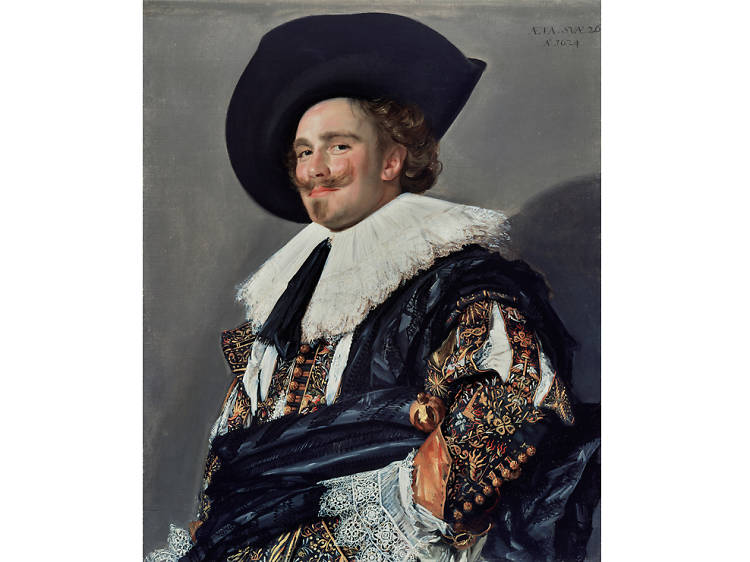 © Wallace Collection
50.

'Laughing Cavalier' - Frans Hals
WHEN? 1624
WHERE CAN I SEE IT? Wallace Collection
I LIKE IT See also 'Girl at a Window'

Is that a gold rapier pommel protruding from the crook of your doublet, or are you just pleased to see me? Can there be a character in art history with more 'hello ladies' swagger than 'The Laughing Cavalier'? A froth of lace and embroidered silk topped with a face you either want to kiss or slap, he stands, one expensively clothed hand on his hip, justly famous as a swaggering star of the Wallace Collection. Yet, he's not really laughing (smirking, more like) and he's not a cavalier, either. In fact, this rakish young man is thought to be a textile merchant. His clothing certainly has been given a great deal of thought and the fanciful motifs of its decoration are said to allude to the pleasures and pains of amour. A lover, not a fighter, then.