Picture your local pub. It's probably synonymous with dark furnishings, atmospheric lighting, fresh pints, and if you're really lucky, a roaring fireplace. We doubt nude artworks come to mind at any point. But Stella Artois is switching things up at some of the UK's most beloved boozers. Those welcoming signs hanging above the door have been reimagined, with a cheeky twist, and you can own one for yourself.
Stella Artois is supporting local British pubs as a ​​direct response to threats facing pubs right now, including the current cost of living. These signs will actually hang in the place of their traditional signs and be going up for auction for a limited time, while more affordable posters are also available to buy. As a result, funds go to Hospitality Action to assist pubs with rising energy bills and Stella Artois will match the sum up to £50,000.
Here, we're going to dissect a couple of the most eye-catching pictures, giving our frankly expert opinions on them, before giving you the low-down on all the places you can find them.
George & Dragon by Natasha Klutch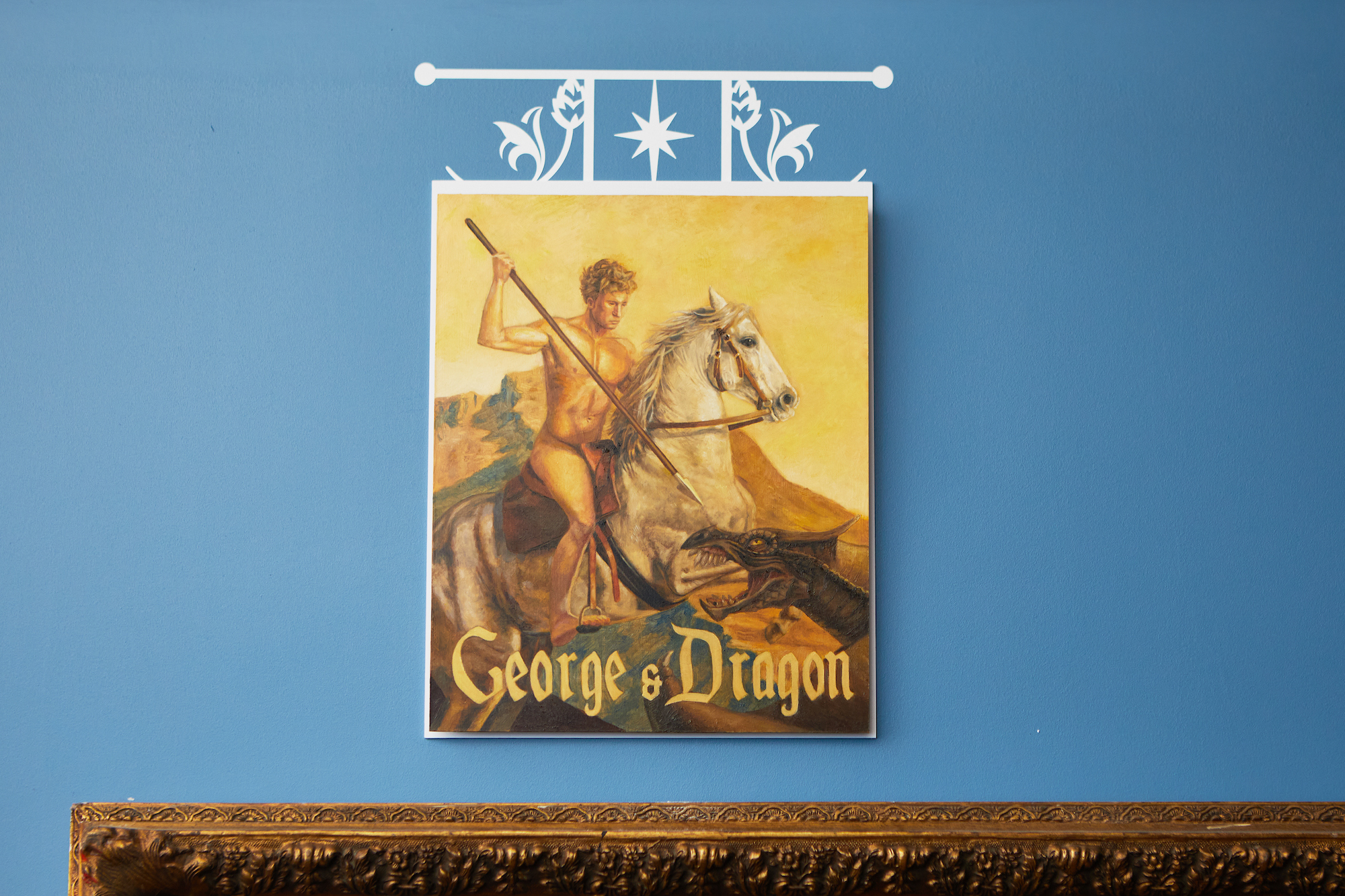 If you're looking for something with warm tones, cue this collaboration with Natasha Klutch and George & Dragon. The painter and illustrator, who specialises in oil paintings, has used a particularly majestic colour scheme of gold in all its forms, to fully convey the strength of a fabled tale. You can almost sense the fear of the dragon as the royal hunk dives his weapon into its head. A tricky task if you're riding a horse with no clothes on. See this IRL in Hitchin before getting into a heated debate about who among you could actually take on a dragon.
Where to find it: George & Dragon, 19 High St, Graveley, Hitchin SG4 7LE
The Queen Victoria by Samuel Rees Price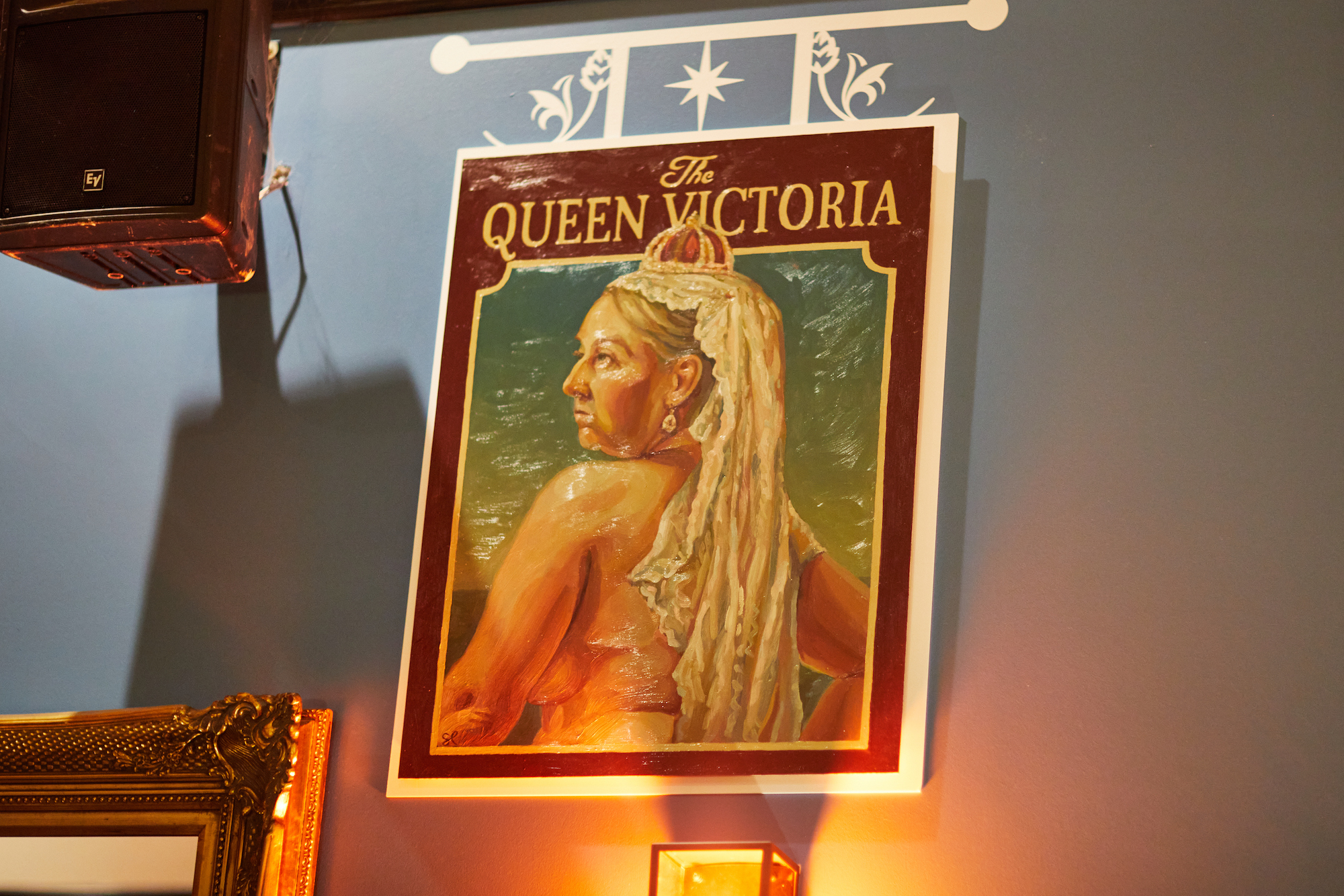 Samuel Rees Price is no stranger to this style of painting, as his previous work merging contemporary images with historical stylings proves. This particularly cheeky reimagining in Bristol sees Queen Victoria as we'd never expect. Stark naked. Proudly posing with her back to us, she watches over her shoulder with a sense of confidence that only someone with a fleet of navy ships would have. Her choice to still wear a crown and veil adds a certain class to the whole look. Don't want to get sunburned while doing all the delegating, do you?
Where to find it: Queen Victoria, 2 Southleigh Rd, Clifton, Bristol BS8 2BH
And plenty more...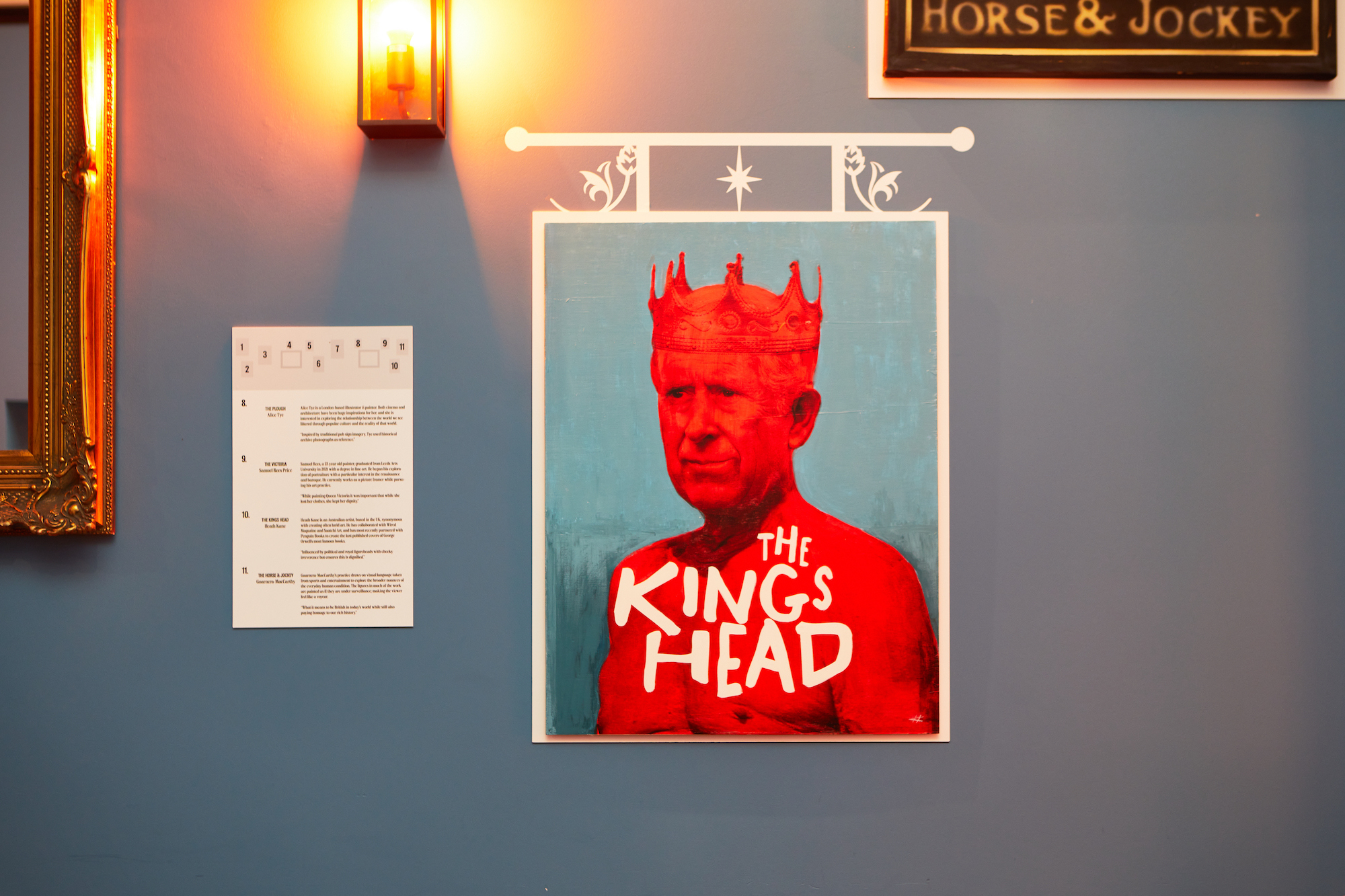 Explore the full collection here. You've got works from Reuben Dangoor x The Cricketers, Bernadette Timko x Duke of Wellington, Emma Wesley x The Bricklayers Arms, Becki Gill x Britannia, Samuel Rees Price x Queen Victoria, Alice Tye x The Plough, Mattia Guarnera x Horse & Jockey, Natasha Klutch x George & Dragon, RYCA x Robin Hood, Enigma x The Cannon, Heath Kane x King's Head.
The Stella Artois artworks will be hanging in the place of the usual pub signs for a limited time and will be available to purchase via auction here. If you miss out? No bother, get the print here.