London in the summer may be sticky, dusty and full of tourists – but it's also home to some incredible alfresco summer fun, most of it absolutely free. Here are four rays of free musical sunshine that'll make you glad you still haven't booked a holiday.
A street festival across London
Ever seen a man play eight drums arranged in a giant wheel? That's only one of the sights at The Streets, a series of free live music events popping up throughout July in the suburbs: places like Leyton, Twickenham and Tooting which aren't usually live music destinations. Venues include empty shops, cafés, libraries and markets. It all kicks off this Thursday (July 9) in Kingston.
A Camden Lock-in
Don't believe the cynics: there's still great live music in Camden. Camden Lock Live (Friday July 10) is a case in point, bringing live acts and DJs to the canalside market yards of NW1. Acts include Stealing Sheep, Flyte and acrobatic funk dudes The Cuban Brothers, plus DJ Norman Jay MBE. All that plus comedy, cocktails and street food that's much tastier than what you'd normally find in this part of town. Lock and load!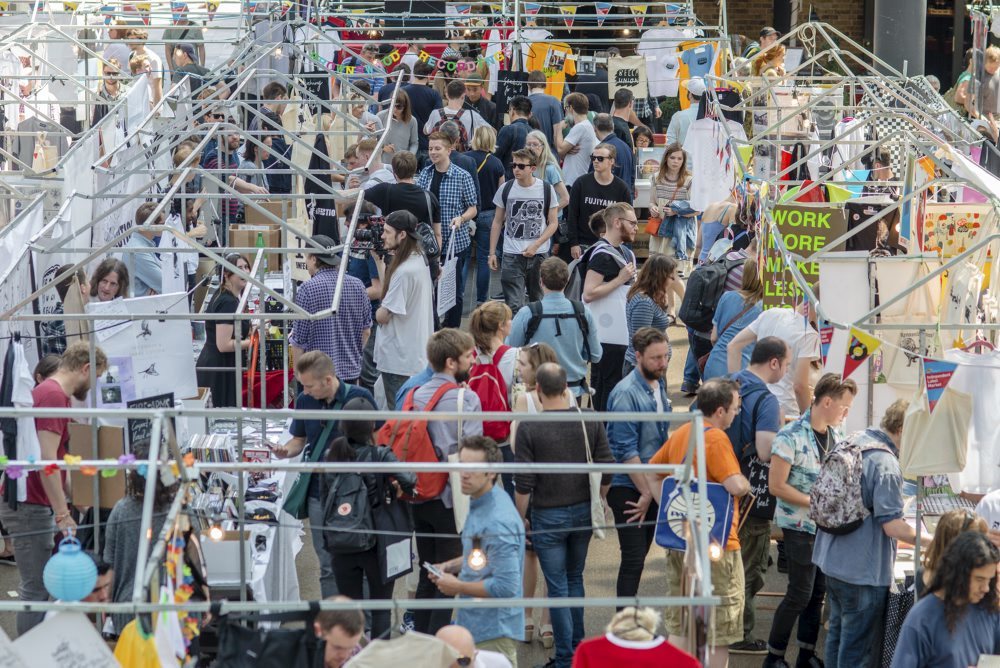 A record fair (with extra beer) in Spitalfields
Pitching up for another summer session, the Independent Label Market and London Brewers' Market (Saturday July 11) is a great day out for music geeks and casual fans alike. Just because you can buy hip records and craft beer under one roof doesn't mean you need to BYOB (bring your own beard): anyone's welcome to come down for a pint and a chat with the friendly label bods. Though using the word 'vinyls' may get you tarred and feathered.
A carnival off Kingsland Road
As well as setting a new standard for does-what-it-says-on-the-tin event names, the Dalston Music Festival (Saturday July 11) aims to unite Dalstonites old and new using the time-honoured techniques of booze and dancing. After a big free daytime party in Gillett Square, the fun moves indoors at some of the area's best venues. The ace DJ line-up includes The Heatwave and Daphni, so grab a wristband and get ready to bogle.
For more free musical fun this month check out Hackney Summer Fete, Lambeth Country Show, Walthamstow Garden Party and Camberwell Fair.