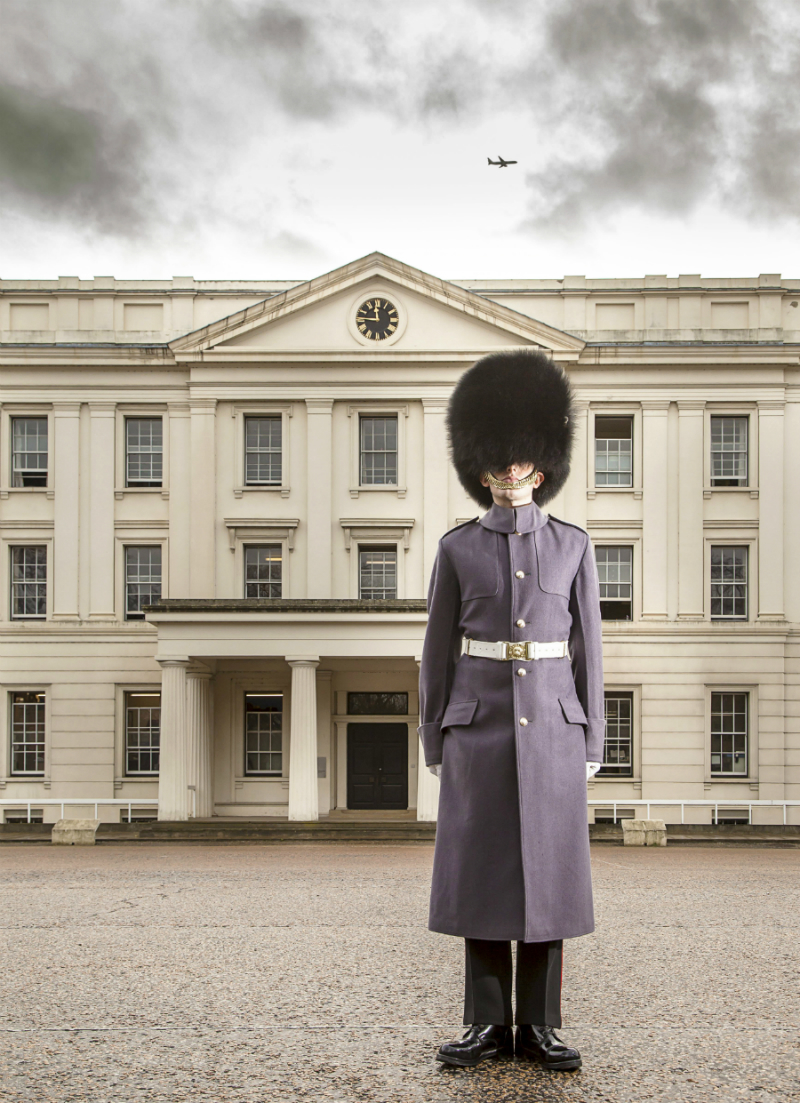 © Rob Greig
Sam Viggars, 25, Guardsman with the First Battalion Grenadier Guards
When did you decide this was what you wanted to do?
'I'm a frontline soldier but I also have a ceremonial role outside Buckingham Palace. I always knew I wanted to join the army. The wars in Iraq and Afghanistan really piqued my interest. I told my mum I wanted to join up and the next day she took me to the Army Foundation College. I was still at school when I signed up.'
What's an average day for you?
'Every day is different, but at the moment I'll get up at 6.30am for roll call and then go for a run or weighted march. Then I'll have continuation training – practising map reading, for example, which means we're ready and prepared to be deployed at any time. I do two-hour duties twice a week. I always look forward to the marches. I'll never forget my first one, it was from Wellington Barracks to Buckingham Palace and it was the Changing of the Guard. Thousands of people were watching.'
You ever seen any action at the palace?
'I'm armed with a rifle, but it's ceremonial, mostly. The police deal with security issues, I've never had to step in before.'
What's it like having people stare at you?
'I was once walking through London with another guard and we found a fridge magnet with his face on. You could tell it was him because he had a, shall we say, rather distinguishable nose. You used to be able to get closer, but we stand further back from the public now. Girls used to flip their phone numbers into the guards' pockets. I never get bored. With the crowds of people going past, there's always something to keep your eyes on.'
Do you get fed up with tourists trying to make you laugh?
'Tourists always try to make you laugh, but you're not allowed to because you're stood to attention. I'm used to the discipline, so it's not hard to keep a straight face.'
Hours 37hrs p/w
Starting salary £18,000 p/a
Qualifications check www.army.mod.uk
Interview by Jessica Brown