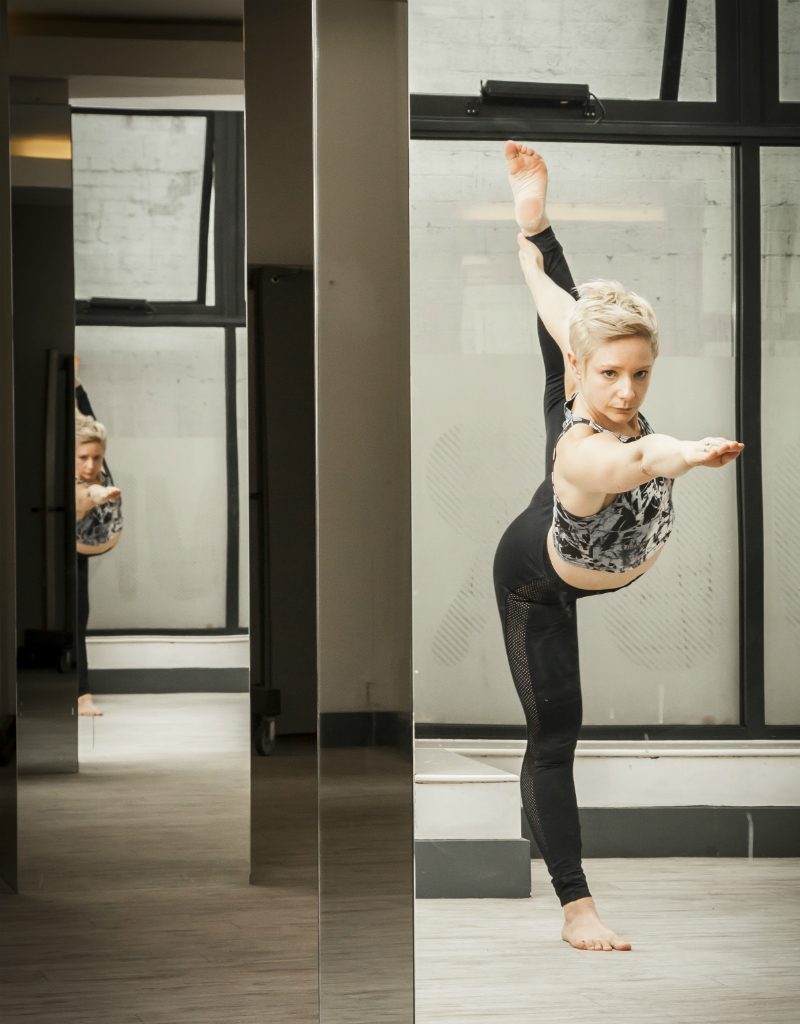 © Rob Greig
Olga Allon, 39, director and head teacher at Hot Yoga Society
Why did you decide to pursue hot yoga instead of normal cold yoga?
'I fell in love with it. Ten years ago there weren't many hot yoga studios around and I felt huge benefits from doing it, so I thought it was the right decision. But I'm also a qualified architect.'
Whoa. Was it a tough transition from architecture to yoga?
'It was incredibly hard to move away from the security of a nine-to-five job and a salary, but it was becoming increasingly frustrating being in an office environment. I also knew that at some point I wanted to have a family. The unknown was definitely daunting, but it was exciting at the same time because I knew I wanted to have that freedom to choose how I spent my days.'
What's an average day like now that you're the boss?
'The day normally starts about 6.30am with mindful meditation, then it's straight to the yoga studio, taking classes, teaching, meeting people to develop the business, spending time with my staff and teachers, and trialling new classes.'
Do you have to maintain a healthy lifestyle for this job?
'Absolutely. If I'm going to preach about that lifestyle and have a studio that's effectively all about health and wellbeing, I need to live it myself.'
Are there ever any awkward lol moments in your class?
'We have a posture called "wind- removing pose" and it does what exactly it says on the package. It's supposed to clear out your intestines, so you tend to get a bit of gas release. Also, when people wear white and it gets wet from sweat, it can go transparent. My top tip is to not wear white.'
So you need to be able to keep a straight face to do this job?
'Absolutely not. I like to teach with a big smile on my face and to be able to laugh in the room. Not taking it too seriously is incredibly important.'
Hours: 40 per week
Starting salary: £35 per class
Qualifications: Yoga instructor certification