Things got nasty on James Corden's 'The Late Late Show' this week, when Riz Ahmed popped in for a 'Drop the Mic' session. It's the format where Corden takes on his guest in a rap battle stuffed full of insults. Nothing is off limits, from the star's acting abilities to the chat show host's weight.
'Girls' and 'The Night Of' actor Ahmed kicked off the low-blows, calling Corden 'Sean Spicer mixed with a singing Uber driver' before adding: 'James and I are from the same place on the map. That's how I know he just stole Graham Norton's act.'
Corden had a few insults of his own up his sleeve, telling Ahmed his performance in 'Rogue One' was so bad it made him 'miss the days of Jar Jar Binks.' But it's safe to say he had literally no chance up against Riz, who raps in real life.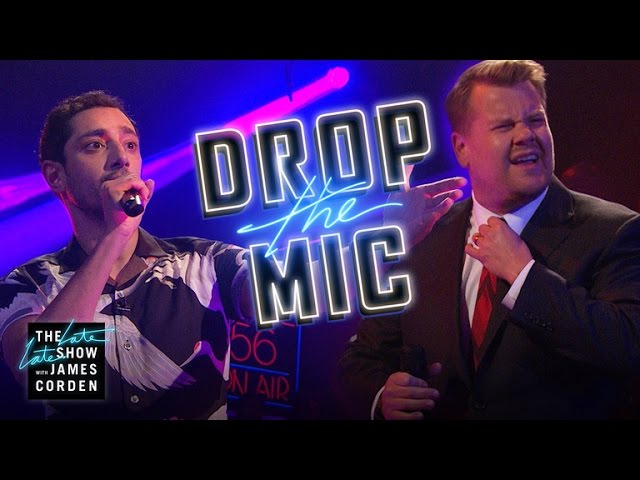 'When he left for the States we were like, "Yo, please take him",' concluded Ahmed with a grin.
The duo hugged and made up at the end. But some of those burns must still sting...
In other news, Riz Ahmed gave a speech about diversity at the House of Commons, we say goodbye to Lena Dunhams' 'Girls' and here are five reasons why 'Rogue One' is a thrilling new kind of Star Wars movie