Brexit schmexit. The week's really big news story is that the 178-metre-long slide wrapping round the ArcelorMittal Orbit is finally opening for business.
We don't like to boast (much) but we were among the first to don the regulation elbow pads and foam helmet and speed down the slide's 12 twists and turns. So how was it? Pretty exhilarating, really.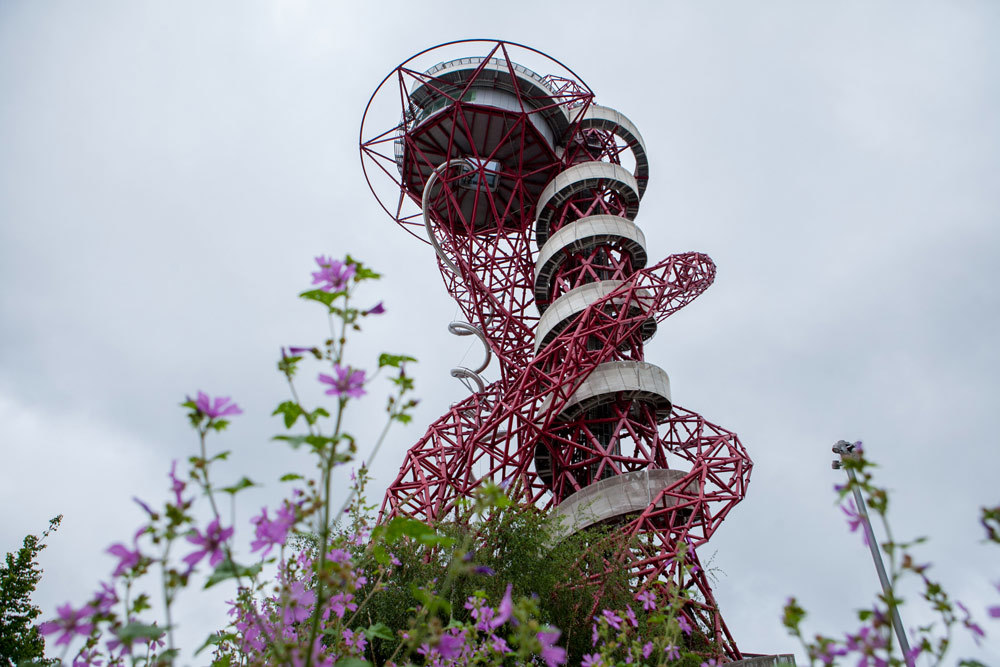 You can hear the screams well before you enter Anish Kapoor's towering 114.5-metre-high sculpture, which now sports the addition of a long silver tube designed by Belgian artist and mega-slide specialist Carsten Höller. Some of the screamers are clearly having the ride of their lives. Others sound bloody terrified.
The lift up to the Orbit's observation deck takes approximately 40 seconds: about the same amount of time it'll take to whizz all the way back down. The view at the top is spectacular: the Olympic Stadium is directly below and, further out, Londo's skyscrapers punch the air. The workmen below are tiny. It really is quite a long way down.
For once, though, no-one is paying much attention to the view. The real action is happening at the centre of the viewing platform, where the slide's mouth opens through a hole through the floor. The first step of the long journey down is to sit on a mat that ends in a sack to keep flying feet in place. 'Tuck your chin, bend your knees a bit and make sure you keep your elbows in,' warns an attendant. A sign says screaming is welcome, as long as you don't swear. Good luck with that.
The first drop is fast enough to leave you breathless. Riders reach speeds of up to 15 miles per hour, with the bends keeping the speed in check. The tube – 80 centimetres in diameter – feels like a very tight space in which to be travelling at such speed. In some sections, it's topped with clear plastic, so you catch glimpses of the stadium and the guts of Kapoor's sculpture as you fly through.
Finally, the tube flattens out and delivers its now-rather-wobbly-legged riders to the open air. It's tempting to head straight back up and have another go. This will be possible when the slide opens officially on June 24 – though it won't be cheap. It costs £15: £10 to enter the tower and another £5 for the ride. It's another five quid a pop for extra goes.
Probably worth it, though. Second time around you might be able to spend less time shrieking and more time taking in the scenery.