Heads up! We're working hard to be accurate – but these are unusual times, so please always check before heading out.
Frank Skinner – Man in a Suit review
Tuesday January 21 2014, Leicester Square Theatre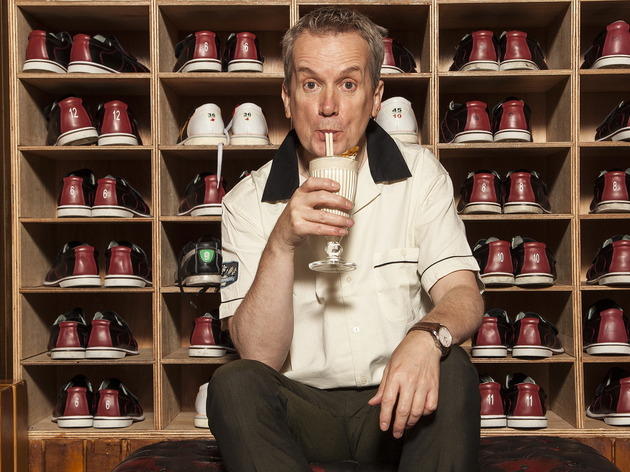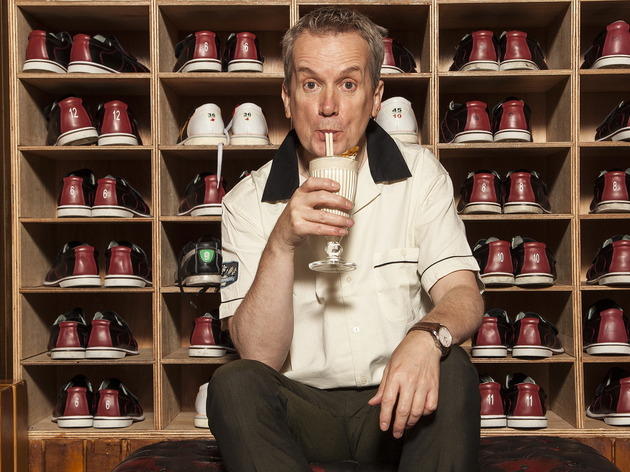 © Rob Greig

'My stand-up act used to be endless filth,' explains Frank Skinner, on stage during the opening night of his West End run. 'But look at me now: doing haikus about animal-print gym equipment.'

It's been seven years since the West Bromwich comic's last solo show, and Skinner, now 56, has finally grown up. He's in a happy long-term relationship, has become a father for the first time and the laddish edge that made him the football fan's favourite comic in the '90s has been largely smoothed away. But lads, never fear! There's still a lengthy, wonderfully filthy routine about oral sex about an hour in, and it has a killer punchline.

'Man in a Suit' is Skinner in uber-relaxed mode. The show has a loose structure, he's in no rush to fire out his new jokes and he looks totally at home on stage pondering over tube etiquette or throwing out whimsical haikus. 'Knob jokes with depth,' is how Skinner describes his latest effort, which pretty much sums it up.

As the title suggests, the 'Room 101' host slopes about the stage in a sharp, grey, blue-lined suit. He's collected about 90 over the years, he explains, having acquired a new freebie each time he's presented a telly show. Now that the greying comic's having a clear out, he ponders: 'Oxfam or Sotheby's'? This leads to the show's general theme: fame, and where he stands on the scale of recognisability. It might sound a bit wanky, but Skinner pitches it just right, where the laugh is always more important than his ego.

The West Midlander often jumps to new, contrasting topics with little explanation, an approach that could do with a bit of tightening, and occasionally it's a bit too slow-moving. But 'Man in a Suit' sees Skinner on fine form: warm, chatty and self-deprecating, with plenty of droll one-liners to quote at work the next day.