Hip hop goes Baroque at 'Monteverdi Ballets'
From street dance to Monteverdi via Liberty X, Tony Adigun explains his latest project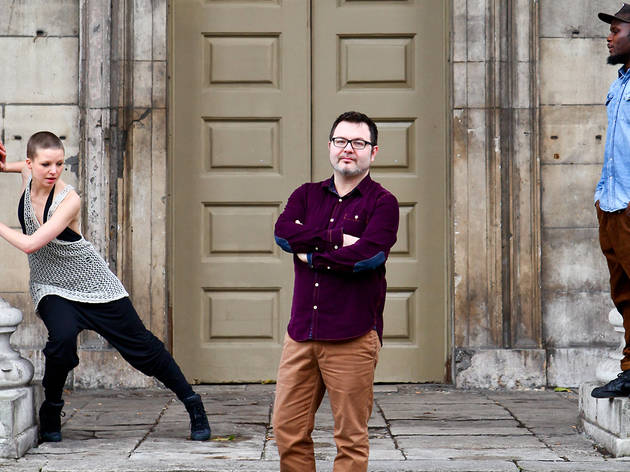 As part of this month's
Spitalfields Festival
, contemporary urban choreographer Tony Adigun is bringing a bit of London street style to the world of the madrigal, as his company, Avant Garde Dance, performs to the music of Monteverdi alongside singers and musicians from the Early Opera Company.
How did this happen? Turns out the starting point wasn't the Italian master composer who pioneered the Baroque sounds of the 17th century, but a quintet of early noughties reality show runners-up, Liberty X.
'I went on tour [as a dancer] with Liberty X with a live band and it was the most amazing experience,' says Adigun. 'Every night was different, a different energy. That made me really fall in love again with both elements [dance and live music]. I wanted to bring that to our world.' Since then Adigun has been determined to make his own work with live music, but a 389-year-old Monteverdi score wasn't what he originally had in mind. It has proved a challenge. Firstly dealing with the music itself, which is driven by its text (the show's centrepiece is a story of gender confusion and fighting to the death!), and secondly dealing with the classical music world: 'The rules and regulations, things you can change, things you can't change. How far you can go,' Adigun explains.
If it were completely up to him, Adigun would be free to manipulate the score as he would a piece of choreographic material. 'I'd say: "We're going to sing it like this, we're going to repeat this section, then we're going to sing it in reverse." I'd mash it up,' he says. 'It should be billed as two worlds colliding, and what happens that night is the result of it. Bang! And then whatever flies up in the air…'
Sponsored listing
Proud Camden
Enfolded within Camden Market, this building may have been a horse hospital at one point in its lifetime, but it certainly ain't an animal refuge any more. The cobbled floors remain, as do the stables, but they've been spruced up and turned into booths. The roof terrace has also been revamped with bright colours and twee bunting. The main space is usually decked with artwork on the walls and also has a stage for live bands. There's a cabaret room on the other side of the venue and, of course, a bar serving up the usual tipples.  Club nights here usually feature indie-electro, synth-pop, R&B, hip hop and funk. 
Venue says: "From Drizzy to Dizzee, we play you the best in hip hop, trap and grime every Wednesday at Proud Camden."