The Mad Hatter's Tea Party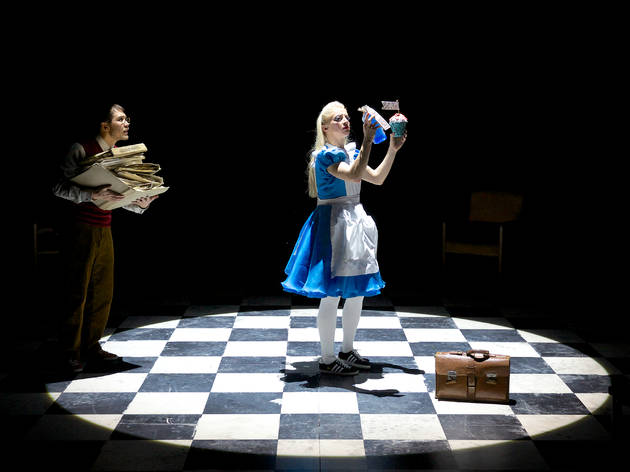 1/7
© Alice Pennefather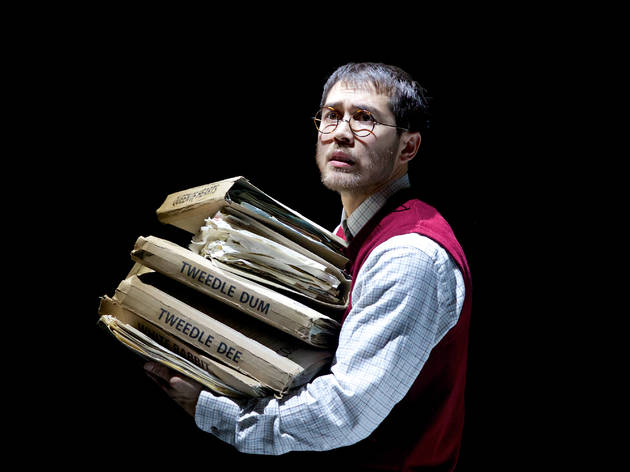 2/7
© Alice Pennefather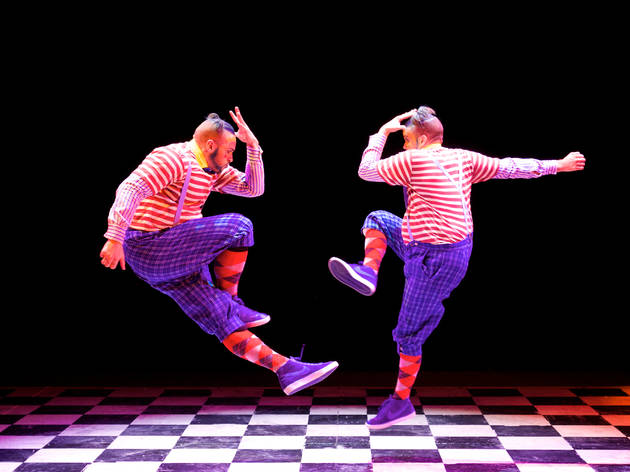 3/7
© Alice Pennefather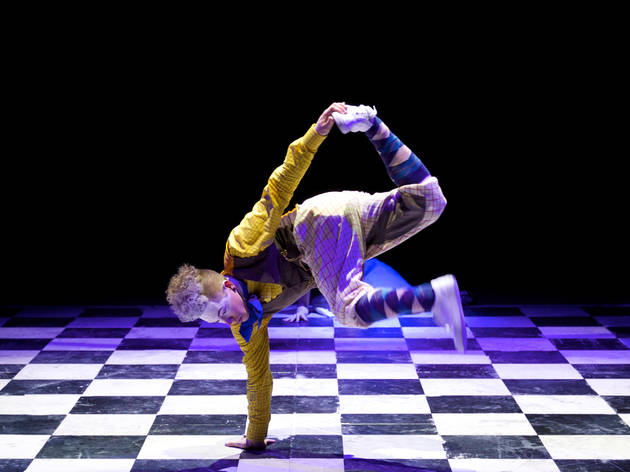 4/7
© Alice Pennefather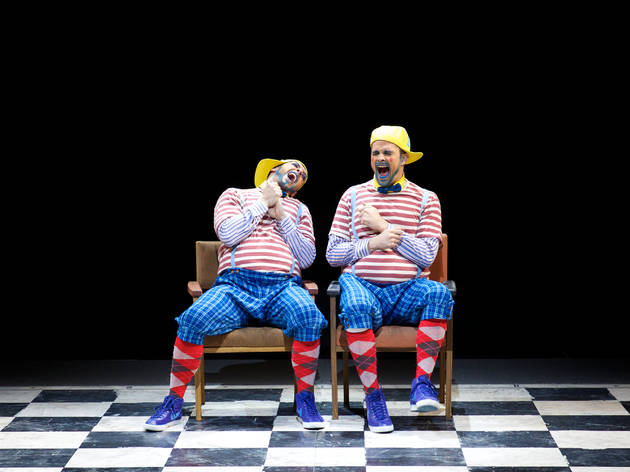 5/7
© Alice Pennefather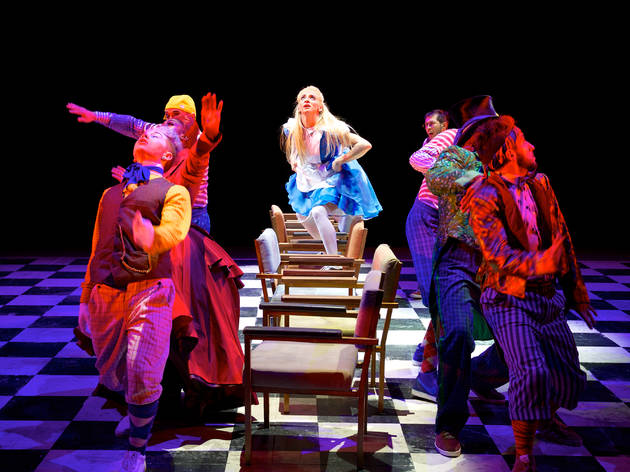 6/7
© Alice Pennefather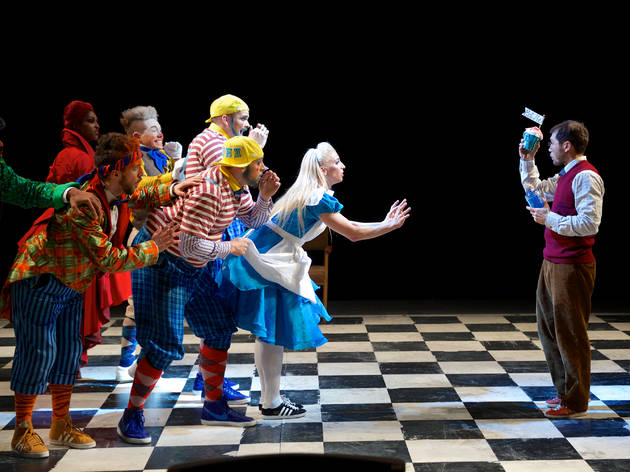 7/7
© Alice Pennefather
Time Out says
Fun hip hop dance reworking of Lewis Carroll's Alice stories from ZooNation.
'The Mad Hatter's Tea Party' will play the Roundhouse from December 2016. This review is from the 2014 run.
The Mad Hatter is a dude with a tall hat and rasta dreads, the Queen of Hearts is a dominatrix with a twitch and red glitter eye make-up, and the Dormouse is a rodent chillin' on something that's definitely not tea. Welcome to ZooNation's hip hop dance reincarnation of 'Alice in Wonderland' and 'Alice Through the Looking Glass', a show that takes you into a Wes Anderson-style gothic asylum and introduces you to a beguiling crew who think they live in Wonderland.

There's one level on which it seems slightly facile to reimagine Lewis Carroll's philosophical lunacy in an institution. Yet any initial irritation at the concept becomes subsumed as ZooNation brings its hugely infectious eccentricity to bear.

On a black-and-white floor that evokes a chessboard, a psychotherapist called Ernest (Tommy Franzen) encounters the patients who need 'fixin' '. These include: Tweedle Dum and Tweedle Dee, aggressive pot-bellied brothers in baseball caps; the White Rabbit, a young boy with obsessive compulsive disorder; Alice, a girl with rhythm but no sense any more of who she is; and the Cheshire Cat, a fat bloke in a straitjacket and a wheelchair with a fixed grin.

Kate Prince's production takes a while to settle into its stride and it's notable how much more electrifying the evening becomes when the street dance rhythms are pulsing. The dancing is tightly disciplined throughout, but the sheer physical agility needed to execute some of the hip hop moves is breathtaking – whether it's Isaac Baptiste's slick-hipped fast-footed Mad Hatter, or Corey Culverwell's White Rabbit's sideways flips through the air.

The live band provides a surreal synthesis of music ranging from zipped-up Bach to full-on hip hop – the lead singer Elliotte Williams-N'Dure is a sensation, not least when she lets her voice rip through the auditorium. And the song where the animated Dormouse gives a Prince-stye rendition of 'I Keep Fallin' Asleep' has to be seen to be believed. Get your ass down there.
Find more Christmas dance shows in London
Details