Alpro's Breakfast Rave with DJ Yoda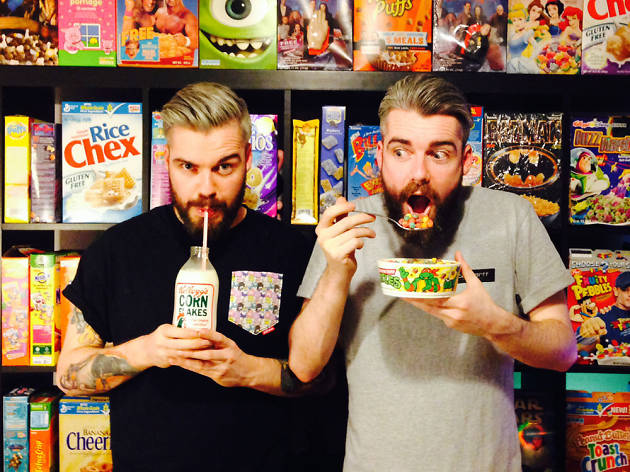 An early morning rave at the new branch of the Cereal Killer Cafe, with DJ Yoda spinning beats
Ah, breakfast. The calm before the storm of the day begins. Unless, that is, you head to this breakfast rave (sponsored by plant-based food and drink manufacturers Alpro – think along the lines of soy milk) and start powering through the day before it's even really begun. This latest addition to London's ever-growing list of AM/pre-work parties takes place in the new Camden branch of the much-discussed Cereal Killer Cafe and features acclaimed turntablist DJ Yoda (whose latest album was called 'Breakfast of Champions' – see what they did there?) spinning plenty of energetic beats to get the crowd going.
There'll be massages and manicures on offer if you need a bit of pampering to ease you in to the day, and as it's in CKC, there will also be a galaxy's worth of cereal on offer to fuel your dancing. If you're after eggs benedict for brekkie, think again. If you're after a mixture of Lucky Charms, Froot Loops and Special K (for health and stuff, right?), you're in luck.
Will there be any angry Channel 4 reporters in attendance? Probably not. Will there be a lot of up-for-it cereal-loving healthy party-lovers? Most definitely.