Heads up! We're working hard to be accurate – but these are unusual times, so please always check before heading out.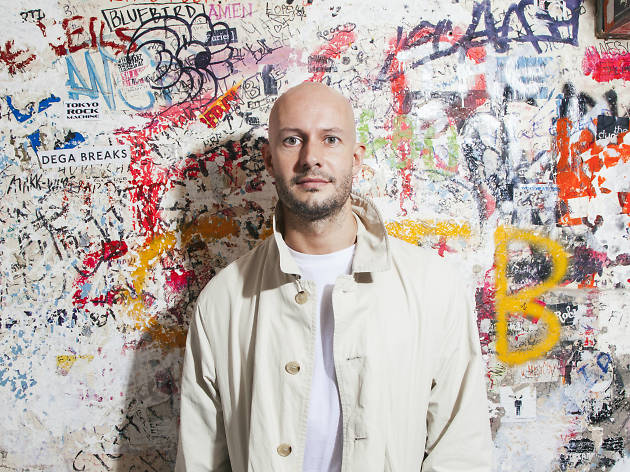 'They said: "Camden is The Clash, Camden is The Libertines." I said: 'nah.'
Meet the man behind Camden Assembly – a new venue that's trying to stop the area becoming an indie museum
As rock and indie music continues to go through a fallow period, a question emerges: what becomes of Camden, once the epicentre of all things guitary, now increasingly a museum to its own heyday.
If you're Andy Peyton, music director for events company The Columbo Group, the answer is simple. Take over the Barfly – one of the London's quintessential indie venues – hose the Los Campesinos stickers off the wall, rename it and start again with a booking policy that acutely reflects 2016.
At a precarious time for clubs and nightlife, Peyton and The Columbo Group have the golden touch at the moment. As well as running clubs like XOYO and The Nest in the east, they've brought world-class DJs to Brixton at newish club Phonox. While their recent acquisition of the erstwhile Jazz Club has seen them stay relatively true to the original booking policy, their Barfly takeover – right down to the tiny dressing room, pictured above – is altogether more drastic.
Out go the skinny jeans and Cribs t-shirts; in comes grime legends young and old (AJ Tracy and D Double E), takeovers from the BBC AZN Network, and shows from London jazz hero Soweto Kinch. It turns out, not all Camdenites were super-happy about all this change, as Peyton tells us...
In a nutshell, what will Camden Assembly be like? How will it differ from The Barfly?
'It's a concert venue where we'll do clubs on the weekend, plus a bar downstairs. Upstairs has the same stage, and a similar layout to before. We've spent more money on lighting than anyone would ever consider appropriate. It might look a bit crazy. There's a disco ball, loads of lights behind the stage. It's a 220-capacity room – there's a chance it might look ridiculous! I'm disproportionately excited about it, because I used to do nights there.'
Tell us about your history with The Barfly?
'When I came to London, The Barfly was in NME week after week. It was the coolest venue in London. The Queens of Noize did every Friday and bands like Babyshambles, The Rakes and Bloc Party played regularly. Meanwhile, I was trying to make it as a promoter. I'd lost loads on my first show, which made me really determined to make it work. Out of the blue, someone called and asked if we wanted to host one of the rooms at Kill 'Em All, which was there on a Saturday. They'd seen a show I did with The Paddingtons. It was so big for me, I was high-fiving everyone behind the bar I was working at. It meant loads to me.'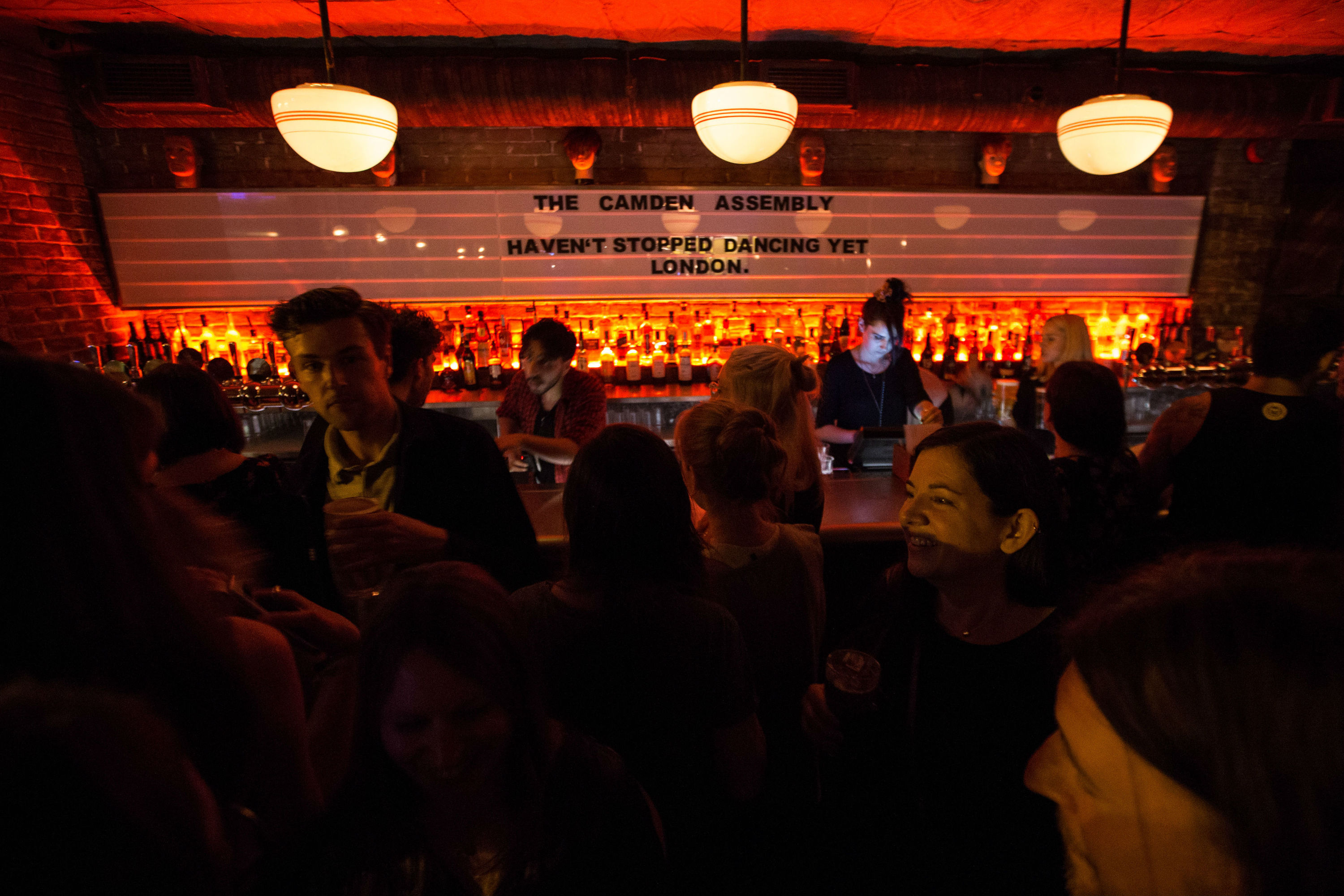 So after all that, where did The Barfly go wrong?
'It became what every venue in Camden becomes: a rock venue that makes its money reluctantly on Fridays and Saturdays by playing R&B and pop and filling it with tourists by flyering the tube. I don't want this new venue to be ashamed of what it is. With another of our venues, The Nest, we always sell about 200-250 tickets in advance. People are coming specifically for what's on: they're actual music fans.'
Is it a case of Camden just being toxic for music fans?
'Maybe. A couple of agents said to us that The Barfly was one of the best live music venues in the city. The sound is really good and the room's really forgiving. But hot new acts didn't want to play, because they didn't want to be associated with the Camden music scene.'
The programming for the Camden Assembly takes in elements of grime, vogue house and jazz. Have you met any resistance from Camden's indie faithful?
'When we bought it, we sat down with some past promoters and they said: "Camden is The Libertines, Camden is The Clash – don't veer from that." And I said: "Nah." People have been pre-emptively angry about what we're doing. But read NME – nobody is just a guitar music fan anymore. Look at the Reading line-up, Stormzy and Skepta getting the biggest crowds of the weekend. I want them to reflect the tastes of young people, not what some old guy who's lived in Camden for 20 years thinks that people should like. It'll certainly be a young venue.'
Did you try at all to work indie into the new venue?
'We did think for a long time about how we could integrate indie and rock into the programming. We sat down and as an office all thought: okay, what would an indie DJ play now in 2016? And it ended up being everything from ten years ago: The Rakes, The Cribs, Franz Ferdinand etc. That said, we have bands like Temples and Spector playing soon, plus The 2 Bears doing a pub rave. I thought about acts with a toe in indie rock, and Joe from The 2 Bears is in Hot Chip. They're doing this big smiles-on-faces ode to pub raves gone by.'
Looks like you've kept the dressing room the same though?
'The original dressing room was tiny, and kinda smelly. We've had to rebuild everything, but the dressing room walls still have all the stickers and tags and stuff. So we kept a bit of the old Barfly. There's even a tag from The Paddingtons.'
What's on at the Camden Assembly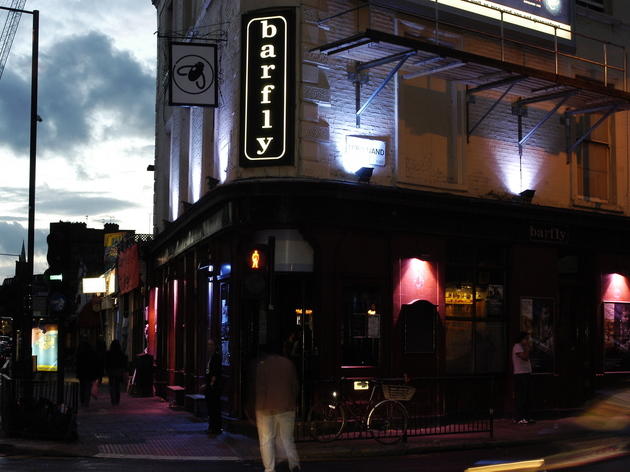 Formerly The Barfly, this corner venue has been a Camden institution for years, welcoming Coldplay, Franz Ferdinand and Bombay Bicycle Club among the many bands who've played early London gigs here. It was a popular hangout during the Britpop and grunge years, doubtless due to its loud, post-band DJ sets and late licence. It's recently been taken over by The Columbo Group and relaunched as the Camden Assembly.