Readers recommend
Voice your opinion on the city's openings and events and you could win yourself a bottle of Champagne Lanson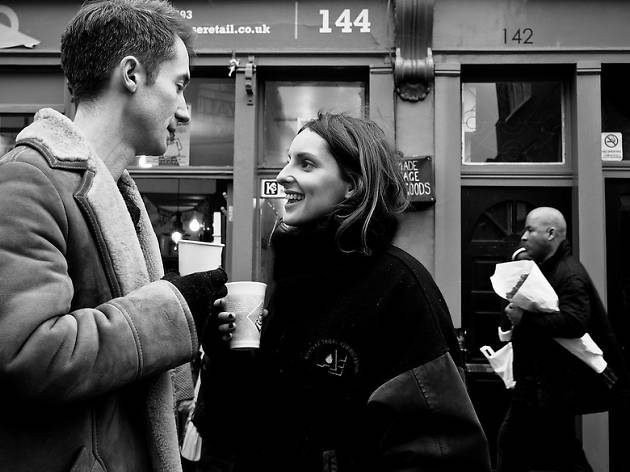 We're dedicated to finding London's greatest treasures, but we couldn't do it without the thousands of readers who share their recommendations with us. Read on to discover the places that Londoners really love... and love to hate.
Review of the week
'The film starts quite well. It shows us how much technology impacts on our everyday modern lives. However the concept of falling in love with a cyberspace PC entity is just taken too far for anyone to be taken in. If it had more humour then the ridiculous could be taken at face value. The plot descends into such sloppy romantic slush that I found several scenes embarrassing. In fact, the long repetitive scenes of out right maudlin sentiments coupled with endless romantic piano music in the background were just so cringeworthy that it was extreme even for an American film.'
Read more
Every week, one lucky reader wins a bottle of Champagne Lanson for writing our review of the week. And each month, a top commenter on our website will receive a stay at a luxury hotel, courtesy of Small Luxury Hotels of the World. So don't forget to share your thoughts on the places you love - or loathe.
Read more
Sponsored listing
The Rosebery Lounge
A suitably sleek salon at the Mandarin Oriental hotel. The real draw here is the afternoon tea. Some pretty serious consideration has gone into the tea selection - apparently their very own 'tea master' has been working with the East India Company to compile a selection nothing short of extensive.  Expect, then, some of the finest teas from around the world including Orange Pekoe from Sri Lanka, the Golden Monkey leaf from China and their very own Oriental Afternoon Blend. These leaves are served alongside delicate sandwiches, freshly baked scones, hand-made cakes and madeleines - all created by their team of skilled pastry chefs.  In the evening there's a lounge dining menu with a focus on pan-Asian cuisine. Expect dishes such as Thai green curry, tom yum soup and pad Thai. 
Venue says: "We have just launched our new summer afternoon tea menu."