Readers recommend
Voice your opinion on the city's openings and events and you could win yourself a bottle of Champagne Lanson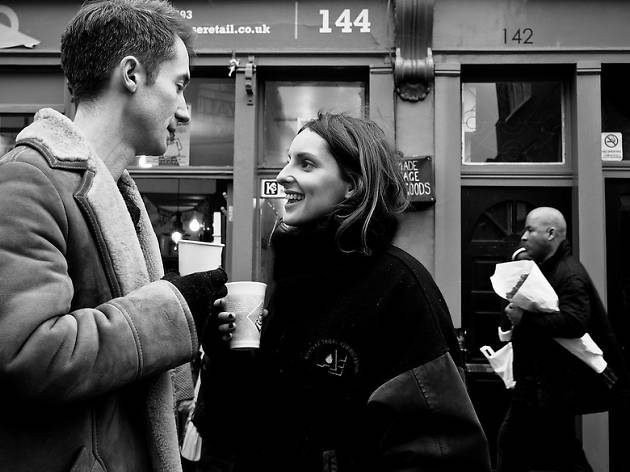 We're dedicated to finding London's greatest treasures, but we couldn't do it without the thousands of readers who share their recommendations with us. Read on to discover the places that Londoners really love... and love to hate.
Review of the week
'The film starts quite well. It shows us how much technology impacts on our everyday modern lives. However the concept of falling in love with a cyberspace PC entity is just taken too far for anyone to be taken in. If it had more humour then the ridiculous could be taken at face value. The plot descends into such sloppy romantic slush that I found several scenes embarrassing. In fact, the long repetitive scenes of out right maudlin sentiments coupled with endless romantic piano music in the background were just so cringeworthy that it was extreme even for an American film.'
Read more
Every week, one lucky reader wins a bottle of Champagne Lanson for writing our review of the week. And each month, a top commenter on our website will receive a stay at a luxury hotel, courtesy of Small Luxury Hotels of the World. So don't forget to share your thoughts on the places you love - or loathe.
Read more
Sponsored listing
Lady Chastity's Reserve, Hackney
This marvellously silly immersive team puzzle (a sort of cross between an escape game and the 'Mumsy' challenge in 'The Crystal Maze') has already spooked and amused many a team at its original venue in Battersea, but will now be challenging the people of Hackney from a dark corner of the People's Park Tavern.  It's from the Handmade Mysteries team that does this kind of thing at venues across London. They know what they're doing. Expect plenty of surreal slants to challenges that can be pretty, well, challenging, and don't be surprised to be surprised either - we're told the immersive elements can be pretty interesting.  They promise to let you out - or help you out - if you get really stuck but still, it might be best to bring some brains and leave your dumbass friends out of it. 
Venue says: "Venture through an hour of hilarious clue-solving as you and your team attempt to win Chastity's fabled aphrodisiac wine."