Six fashion labels to look out for in 2014
Bored by the same old brands? Shake up your dressing habits with 2014's hottest new labels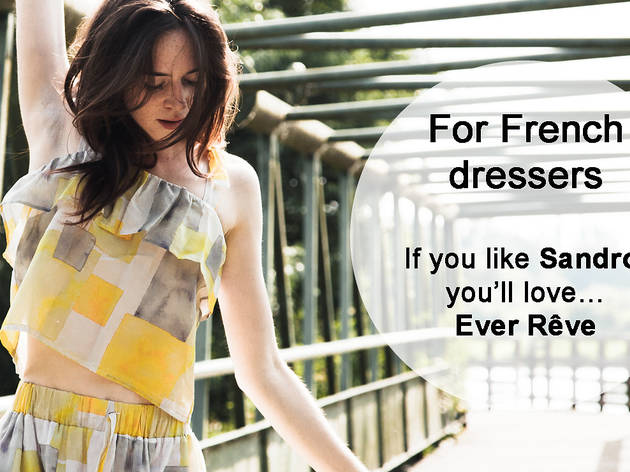 1/6
With one foot in Paris, the other in London, and a fascination with her grandmother's wax batik dresses in between, Michelle Urvall Nyrén is the designer behind bespoke print womenswear brand Ever Rêve. Launched in 2012, the brand – with its small, but jaw-drop gorgeous collections – is a showcase for Nyrén's hand-finished prints (she is an illustrator by trade).
Each design begins as a short piece of prose, which Nyrén uses as a starting point for shape and colour. She then hand paints and screen prints her collection into existence: a particularly artful, crafty way to produce fashion, making each piece unique. Expect bright colours and playful prints in wearable shapes from workwear ready shirts to 1960s-style miniskirts.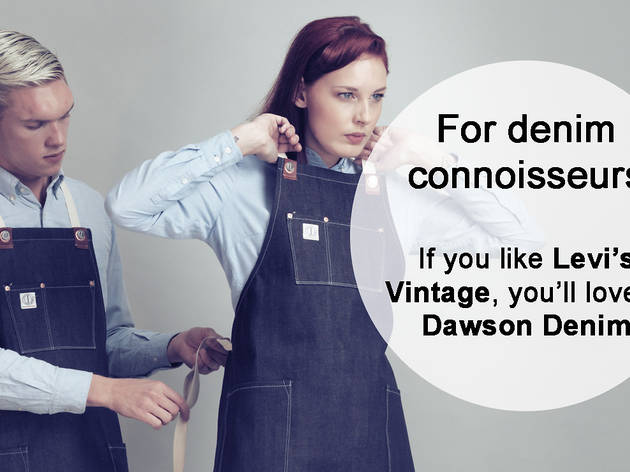 2/6
Nowhere has adopted Britain's enduring obsession with all things vintage more enthusiastically than Brighton. In a tiny East Sussex workshop, using antique sewing machines, new brand Dawson Denim painstakingly creates jeans, aprons and bags using red-line selvedge denim from Japan. The designers have 15 years of denim expertise between them, having worked for some of the biggest brands in the business.
Jeans in Dawson's one cut – a simple, unisex fit – come with a log book offering the owner a free service for any wear and tear in the six years after purchase. The idea is that if you bought a new pair of jeans in the 1930s, they would have looked just like these – a clever concept, perfectly realised.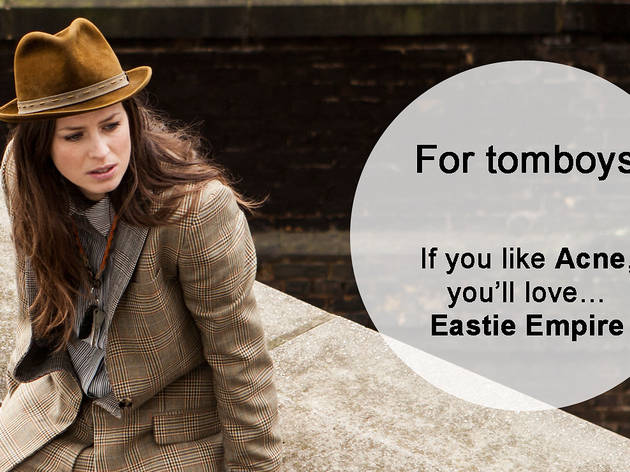 3/6
Self-taught designer Sara Weston's own menswear label is already a success, picked up by high-end stores attracted by its take on classic tailoring and workwear. Last year she re-threaded her sewing machine and deployed her vintage aesthetic on Eastie Empire's excellent first womenswear collection.
Using classic sportswear shapes, limited edition runs and unexpected detailing, Weston has created an offbeat, almost androgynous style, cut for the female body with a tailor's precision. Shirting, suit jackets and trousers, and a luxury suede bomber, feel like the sleek, modern classics you'd expect from Acne, while a reversible blazer – featuring materials like antique linen and chambray – feels wholly modern.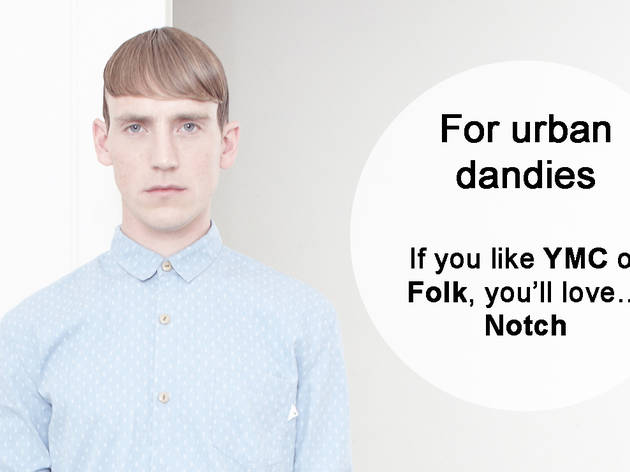 4/6
This London men's brand launched just last year, but Notch's pared-down, classic aesthetic feels like it's been around for ever (in a good way). Designer Christian Sanderson focuses on simple pieces – shirts, cardigans, T-shirts and chinos – but displays just enough quirk to set the brand apart.
Notch already has some of YMC's well-pitched sense of humour, plus Folk's off-beat detailing (the collection is peppered with subtle oddities like upside-down pockets), and it does a rather nice line in worker jackets. With most current men's brands struggling to walk the line between a heritage look (as if they're dressing a sort of urban lumberjack) and creating a purely contemporary aesthetic, Notch gets the balance just right.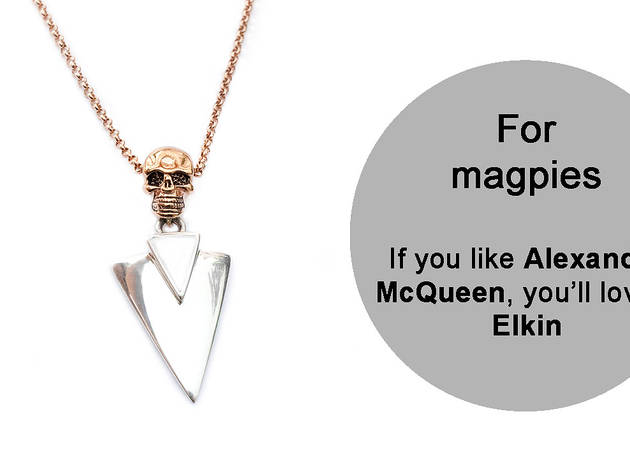 5/6
Skilfully skirting the line between weird and wearable, London brand Elkin does gorgeous jewels with a dark side. There are no flowers and butterflies here – this London company, set up in 2011, does the likes of eyes, insects and skulls worked in anything from rose gold and silver to rhodium and enamel.
Its founder Eliisa Makin has an eye for shape developed during her nine years spent working as a fashion stylist, and her striking talismans prove a leaning toward elegance as well as edge. Names like 'Eye was expecting you' and 'A creepy kind of love' also demonstrate the brand's particular type of tongue-in-cheek fun.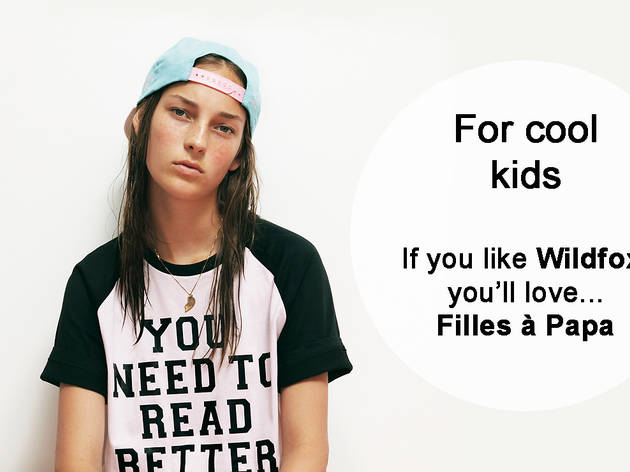 6/6
If there's one thing this label doesn't lack, it's cool. Filles à Papa was set up by Belgian sisters Carol and Sarah in 2009, and its laid-back sports luxe has started to make waves on the fashion circuit. Their pieces – ranging from slouchy, oversize sweatshirts to embellished leather jackets and boyfriend jeans – have a clear American influence (the sisters spent some time living in New York), tempered by more than a bit of Gallic nonchalance and attitude.
Much of the collection is emblazoned with bold motifs – with words like 'Tomboy' and 'Courage' making an appearance on jumpers, tees, scarves and swimsuits – proving that this brand isn't afraid to make a bit of noise.
Sponsored listing
Design & Alter
In one of the arches beneath the Battersea Park railway line lives a bespoke tailor, Design & Alter. In this workshop a team creates and reworks pieces for major fashion brands and catwalk shows, as well as private clients. If you've found the perfect vintage leather jacket, but it doesn't sit right, Design & Alter's team can make it fit like a glove. Or if you've got a tired old '80s dress that's too puffy to be seen out any more but you love the fabric, you can bring it here to have it restyled into something contemporary. Of course you can also start afresh with a made-to-measure suit or dress. They have a sister company, Bride & Alter, offering specialist bridal tailoring and wedding dress alterations.
Venue says: "'Once you find a good tailor, do not give away his name. A good tailor is worth every penny.' - Nina Garcia"