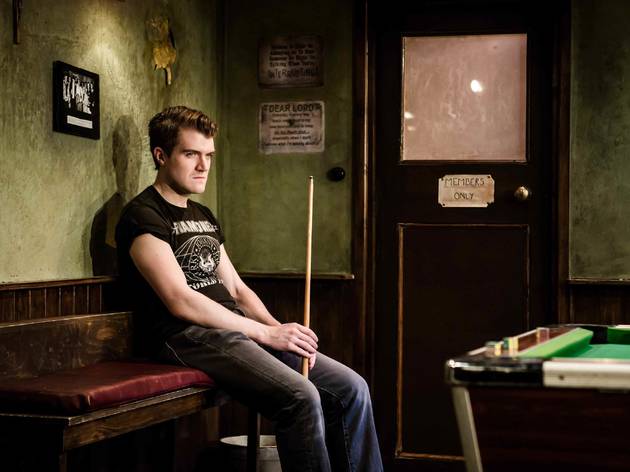 1/4
© Richard Davenport
Ciarán Owens (Jimmy)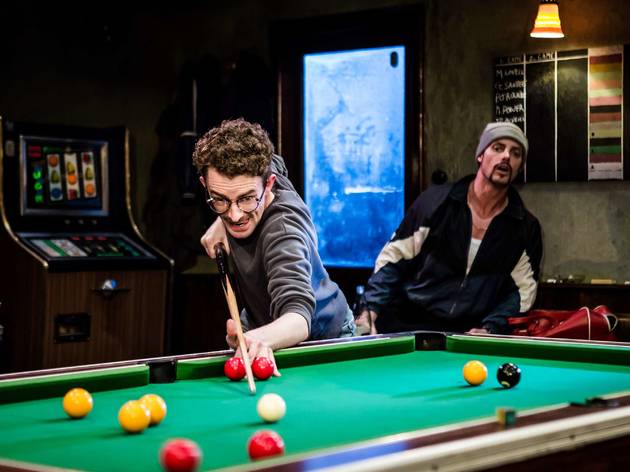 2/4
© Richard Davenport
Brian Fenton (Tony) and Keith Duffy (Stapler)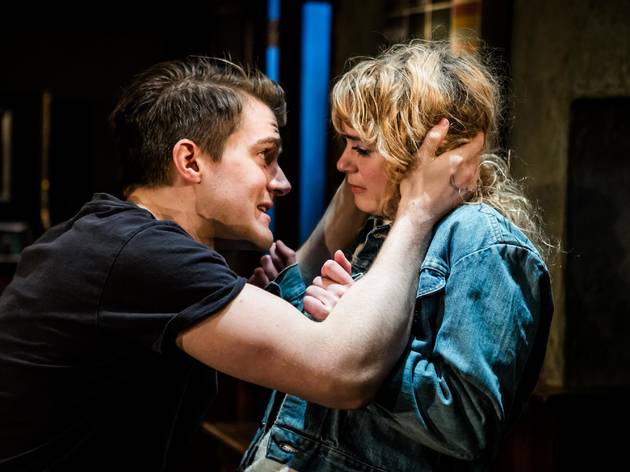 3/4
© Richard Davenport
Ciarán Owens (Jimmy) and right Maureen O'Connell (Linda)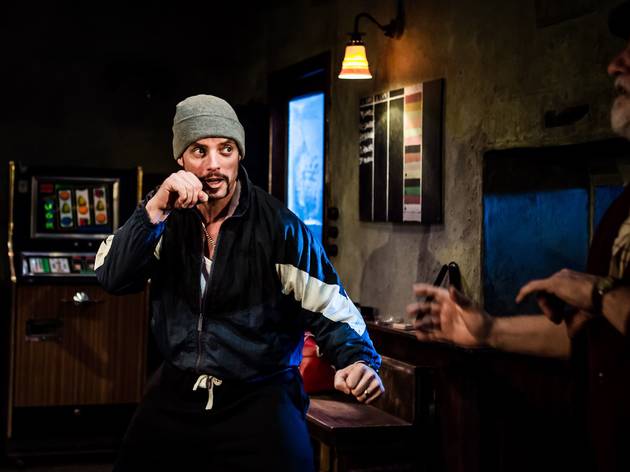 4/4
© Richard Davenport
Keith Duffy (Stapler) and right Michael O'Hagan (Paddy)
'A Handful of Stars' is an almost unbearably honest portrait of a place filled with lost dreams and the lulling clack clack of snooker balls. But it's also the story of an angry young man, Jimmy, whose fiercely individual but horribly stifled spirit eventually gives a small Irish town something to contend with.

Like the boozer in Conor McPherson's 'The Weir', the pool hall in Billy Roche's 1988 play is a place where men come to wile away an hour, an afternoon or their entire lives as they share stories, fall out, laugh and bully each other. And like McPherson's isolated country local, the hall is the play's whole universe – we never leave its fading, grubby, nicotine-stained walls.

Roche's script is a carefully observed, realistic drama, where we see the men of the town of Wexford do, well, not a lot. The frustrated young Jimmy (a tangibly volatile Ciarán Owens) is a regular at the hall, along with his friend Tommy, and getting into its underwhelming members room is all they have to look forward to.

Paul Robinson's production evokes the stagnancy of the place very well. There's a tangible restlessness throughout, and the cast, from the rickety old pool hall caretaker Paddy (Michael O'Hagan) to the boxer Stapler (Keith Duffy of Boyzone fame), move all the time. It's Signe Beckmann's design which cements the atmosphere though, the detailed scruffiness of this ageing, dirty pool hall is impressive.

Star attraction Duffy's London stage debut is a strong one, amid a good cast. The part, though fairly small, comes into its own in the second half and he has convincing intensity as he tries to reason with the out-of-control Jimmy. Owen carries off the lead pretty well, but there's something lacking in his chemistry with the other characters, which means we feel oddly distant to Jimmy's raging battle.

Not a full handful of stars, then, but certainly a respectable few.