A Very Old Man with Enormous Wings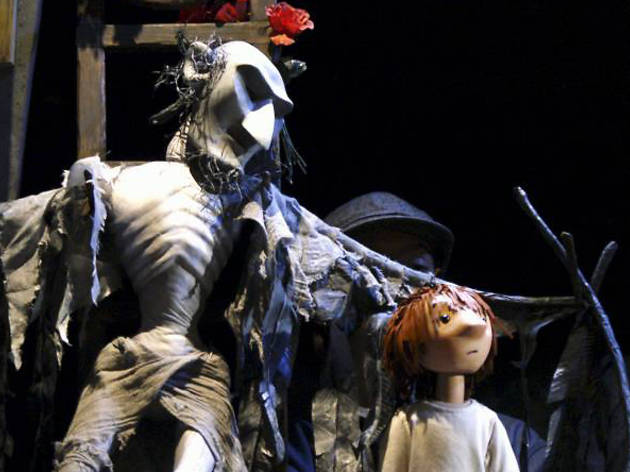 The creators of this artful 90-minute puppet show have spent years defying artistic laws of gravity. Now Cornish adventurers Kneehigh have teamed up with Islington's puppet theatre to bring a magical realist fable by Gabriel García Márquez to life.
The artistry and care which has gone into it is wonderful, though it falls on slightly inattentive ears: this fishy tale about villagers who catch an angel and cage him up to do miracles for tourists is too slow and delicate to keep fidgeters rapt. But Mike Shepherd's show is dark and dreamy, with a crafty supporting cast of nosey villagers, visionary angels and 45 plaguey crabs.
Designer Lyndie Wright has surpassed herself: her central creation, suffering gauntly in a loincloth, would grace a medieval church. His struggle to get back into the sky is powerfully described by skilful puppeteers (Rachel Leonard, Ruth Calkin, Roger Lade and Sarah Wright) and by Benji Bower's windswept soundtrack.
Marquez's village looks great in Kneehigh's folky Cornish setting, where miracles come with a large pinch of salt. Beg, borrow or steal a child – and enjoy it for yourself.