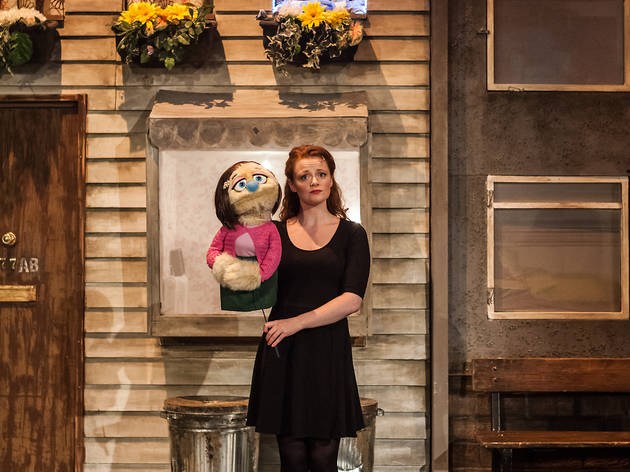 1/4
© Darren Bell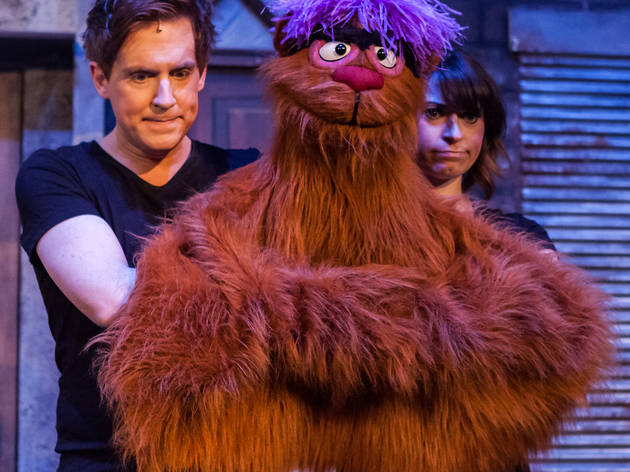 2/4
© Darren Bell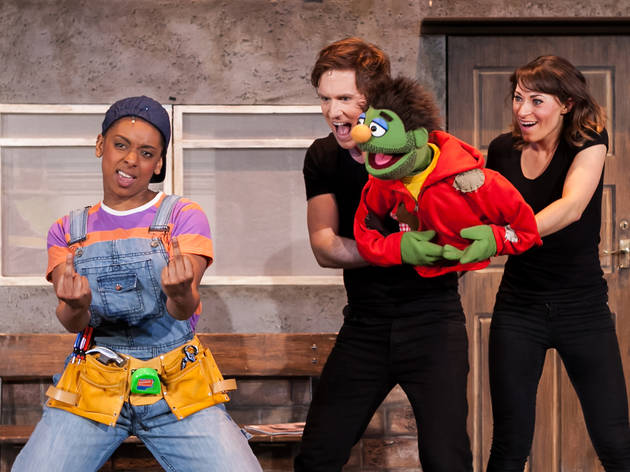 3/4
© Darren Bell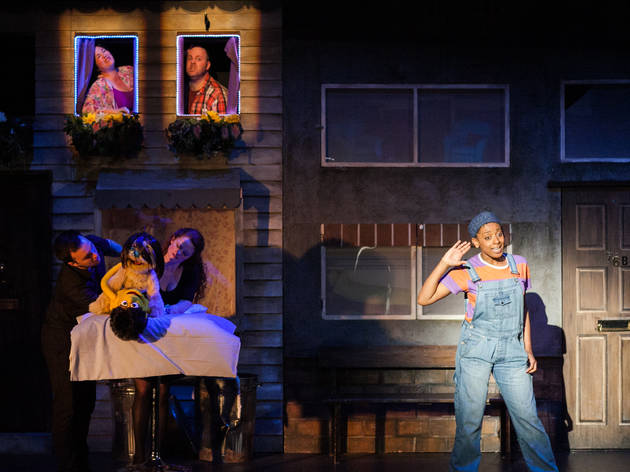 4/4
© Darren Bell
This Brit revival of the naughty puppet show heads out on tour
This is a review of this touring production's premiere at the Greenwich Theatre in 2014
What a bunch of Muppets! The most lovable felt creations this side of Kermit and Miss Piggy are back, stopping off at Greenwich Theatre as part of a national tour by Sell a Door Theatre Company.

If you saw the West End production of 'Avenue Q' before it closed, there are few surprises here – they look and feel incredibly similar – but that's not faint praise. This slickly produced revival has the same wit and energy that made the original such a hit.

This is the heightened, happy harmony of 'Sesame Street' lovingly subverted and transposed to a cash-strapped New York suburb. From 'Everyone's a Little Bit Racist' to 'There's a Fine, Fine Line', Robert Lopez's songs are still outrageously funny, but big-hearted.

The superb cast seamlessly blend their performances with the puppets they're operating or acting opposite. Tom Steedon impresses as naive English grad Princeton and closeted gay Republican, Rod. And a hilarious Lucie-Mae Sumner steals the show as Kate Monster and Lucy the Slut.

The show's pitch-perfect, primary-coloured evocation of trying to get by in a world that never seems to give you a break is as funny, weirdly touching and relevant now as it ever was. Director Cressida Carré ensures the pace never slackens, and there's plenty of humanity in these puppets.