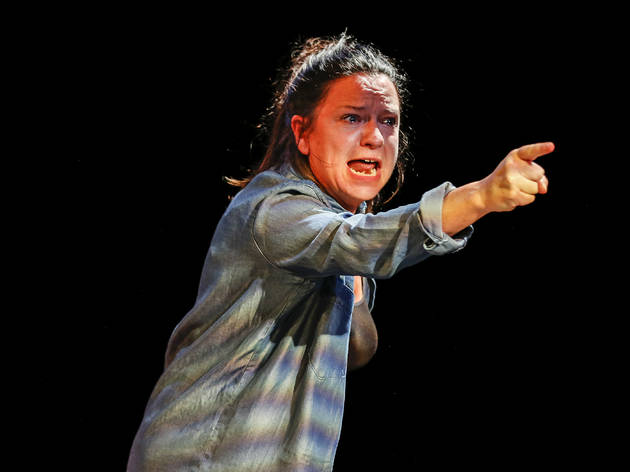 1/5
© Pamela Raith
Cathy Owen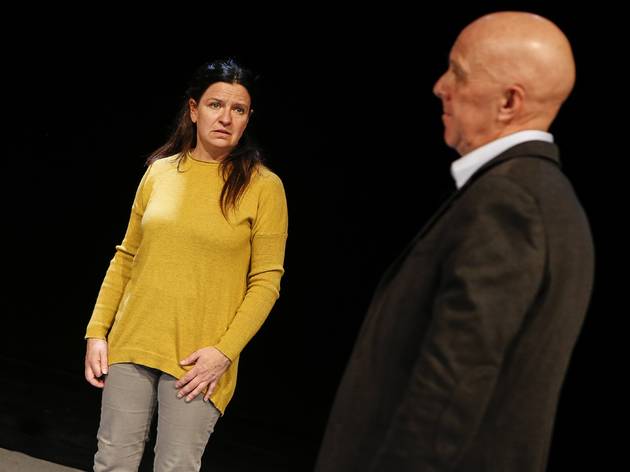 2/5
© Pamela Raith
Cathy Owen and Alex Jones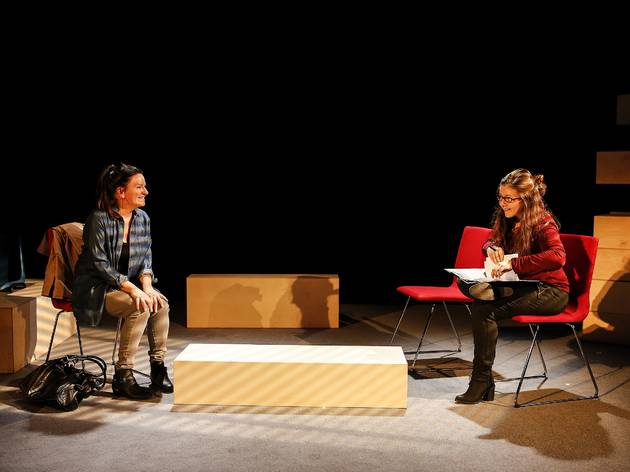 3/5
© Pamela Raith
Cathy Owen and Amy Loughton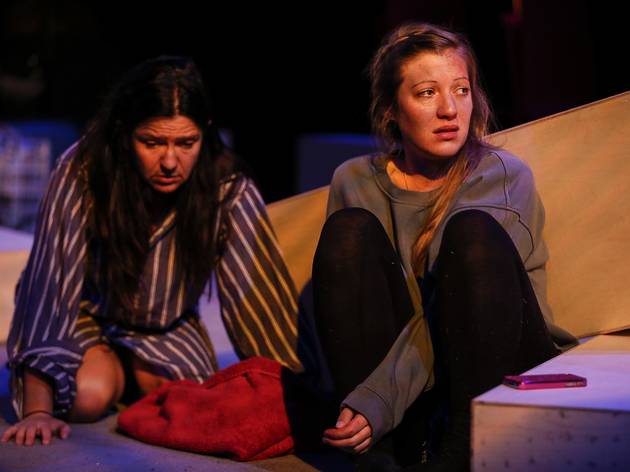 4/5
© Pamela Raith
Cathy Owen and Hayley Wareham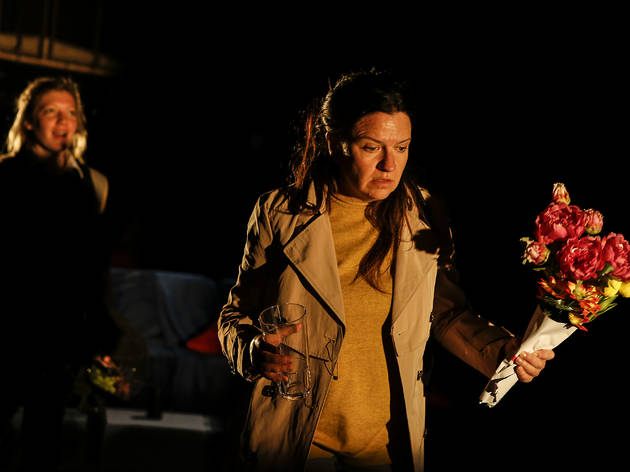 5/5
© Pamela Raith
Cathy Owen and Hayley Wareham
A powerful update of the classic Ken Loach film from Cardboard Citizens
In 1966, Ken Loach's 'Cathy Come Home' aired on BBC1 and was watched by a quarter of the population. The story of a young mother whose life unravels after she becomes homeless hit a nationwide nerve, and remains a cautionary tale against our far-from-perfect welfare system. This follow-up by Cardboard Citizens – a company who make theatre for and with homeless people – isn't exactly a sequel, more a twenty-first century reboot.
Writer Ali Taylor's updated version of Cathy (Cathy Owen) works a handful of zero-hours jobs, until her shifts are cut and she falls into arrears with rent payments to her landlord. When she and her teenage daughter Danielle (Hayley Wareham) are evicted from their east London flat, they find themselves at the mercy of the cash-strapped public services, and are relocated to Luton.
Despite its provenance, 'Cathy' shares far more common ground with Loach's recent austerity-era parable, 'I, Daniel Blake'. And it's just as bleak. Watching Cathy navigate the Kafka-esque local authorities is an exhausting experience – especially when you see how circumstances beyond her control are unfairly twisted to be the results of her own fecklessness. Her lack of work is because she's lazy. The cockroaches in her temporary accommodation are there because she's dirty. All this is compounded by an astonishingly raw performance from Owen, who fights the tears and struggles to keep her cool as she pleads with a merry-go-round of housing officials, landlords, employers and dodgy ex-boyfriends.
The powerhouse performances at the heart of 'Cathy' lift it above worthy partisan drama (Amy Loughton shines in a number of supporting roles). It doesn't really matter what position you take on free-market economics or the public purse-strings. 'Cathy' is a vital reminder that behind every last stat or column inch, there's a very real human situation.