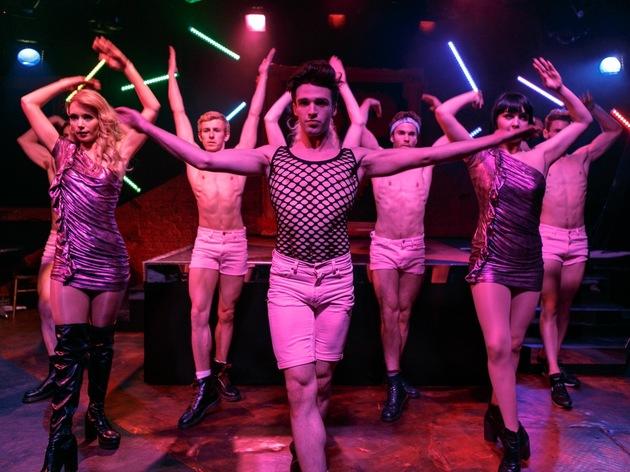 1/6
© Darren Bell
The cast of 'Closer to Heaven'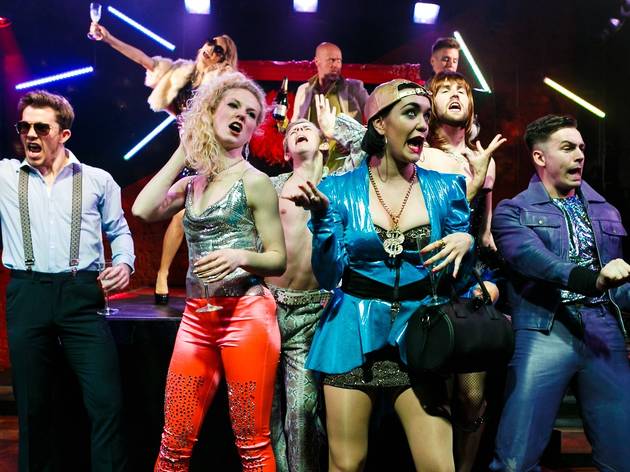 2/6
© Darren Bell
The cast of 'Closer to Heaven'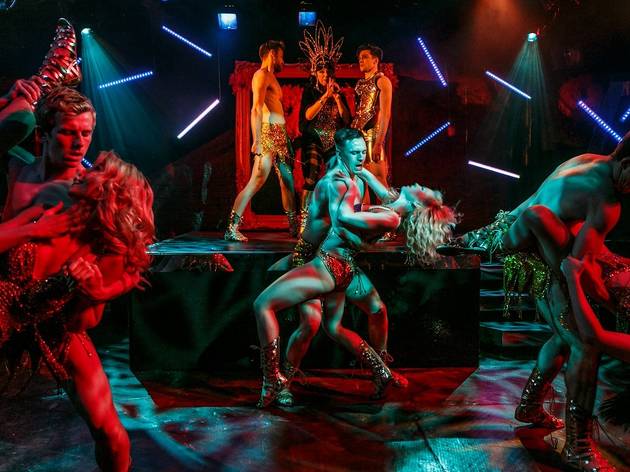 3/6
© Darren Bell
The cast of 'Closer to Heaven'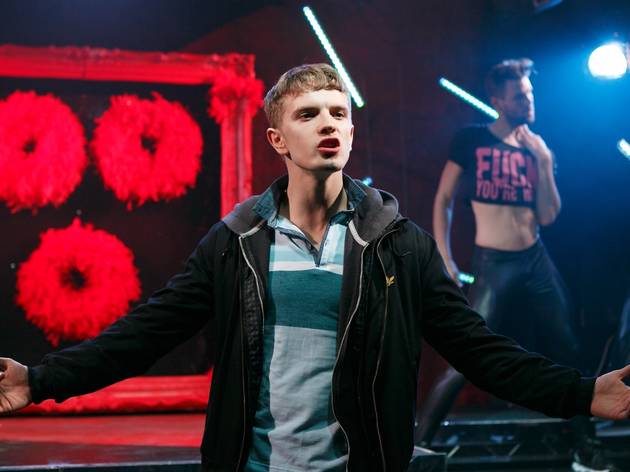 4/6
© Darren Bell
Connor Brabyn as Mile End Lee in 'Closer to Heaven'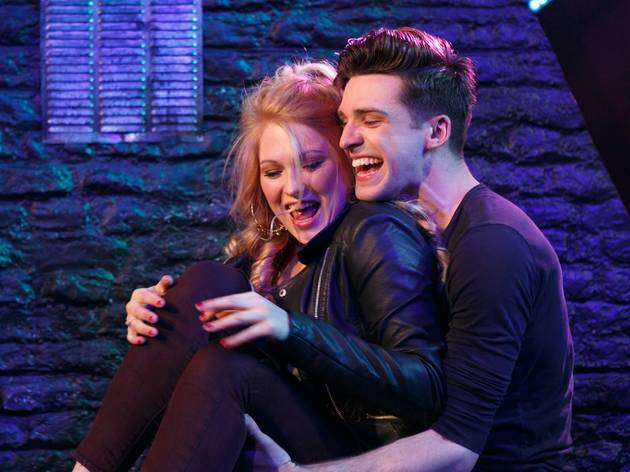 5/6
© Darren Bell
Amy Matthews as Shell and Jared Thompson as Dave in 'Closer to Heaven'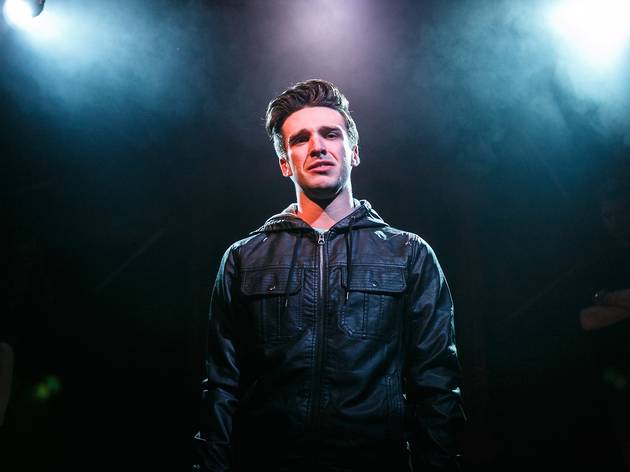 6/6
© Darren Bell
Jared Thompson as Dave in 'Closer to Heaven'
A revival of this Pet Shop Boys musical about Soho clubland.
This is a review of the original April 2015 run at the Union Theatre.
A vast number of taut six-packs, red feather boas, clouds of white powder, fluorescent disco lighting and thumping dance music: this is the world of 'Closer to Heaven', the Pet Shop Boys' musical, here given its first London revival since its opening in 2001. It's a high-camp underworld with the occasional great tune and a story that's as predictable as disco balls in Soho.

Jonathan Harvey wrote the smalltown-boy-comes-to-big-city-looking-for-fame-and-fortune script. Straight Dave – 'the name's not ironic' – works behind the bar at a gay club before he bags a place in the spotlight as a dancer and singer. He finds love, loses love, thinks he might be gay after all (quelle surprise!) and gets seduced by the dodgy offer of becoming a front man to a boy band. Meanwhile, the in-the-closet boss of the club meets his long-lost daughter; the once-famous '60s starlet Billie swans about getting her glitter on for the club's big numbers and, at the piece's turning point (and probably the plot's only unexpected moment), everybody has a really nasty ketamine trip.

Gene David Kirk's production is nicely pacey and uses the small Union stage to its maximum potential. It's the ensemble dance numbers that manage to light up 'Closer to Heaven' – the chorus are excellent and Philip Joel's choreography is fiesty and upbeat. But Harvey's script really lets all this down. It's a mess of vapid narrative strands that never find their focus and fails to stand up into one coherent story.

One or two of the Pet Shop Boys' songs are earworms. Title track 'Closer to Heaven' is typically snappy, while 'Friendly Fire' sung by the excellent Katie Meller as Billie is great. But apart from Meller, the rest of the leads really struggle with the numbers. These songs need to be belted out, but the volume here doesn't cut it. The cast don't handle the Pet Shop Boy's often over-the-top lyrics well either. The likes of 'I'm going mad, I'm about to meet my dad!' fall with a huge clunk onto the stage floor.

David Shields's night club designs are pretty fun, but in the main, this is murder on the dancefloor.