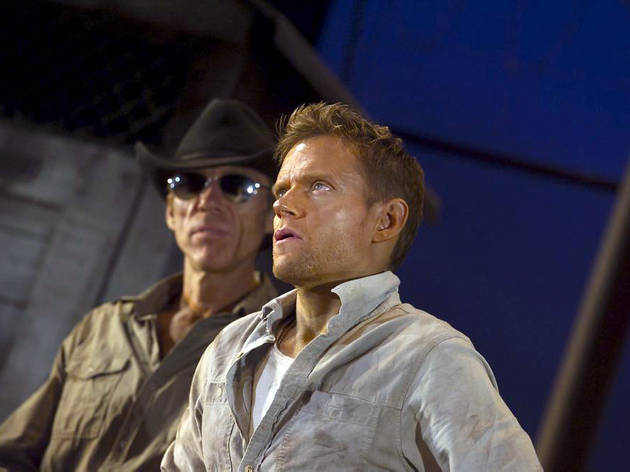 Why did adaptor Emma Reeves and director Andrew Loudon feel that Donn Pearce's 1965 novel – filmed with Paul Newman – merited a theatrical outing? Spotlighting a Florida chain gang in the 1940s, it's a story that goes virtually nowhere.
Damaged, defiant Second World War veteran Luke Jackson is convicted of decapitating parking meters. After various attempts to escape, he winds up in a church erected for the worship of a God in whom he has long since ceased to believe.
The symbolism – Luke as an abused Christ figure – is heavy-handed. The characterisation – despite a decent turn from Hustle's Marc Warren as Luke – is hackneyed. And in Loudon's stubbornly inert production, everything feels false, from the cartoonish blue sky and palm trees of Edward Lipscomb's design to the macho posturing, corny dialogue and interruptions by gospel singers, warbling intrusively between scenes and increasing the general torpor.
If the staging has a high point, it's the scene in which Luke consumes a belly-busting 50 boiled eggs. Warren performs this feat with remarkable skill. But when a show's best moment has you casually wondering about a sleight-of-hand rather than engaging with the drama, it's a decidedly dodgy sign.