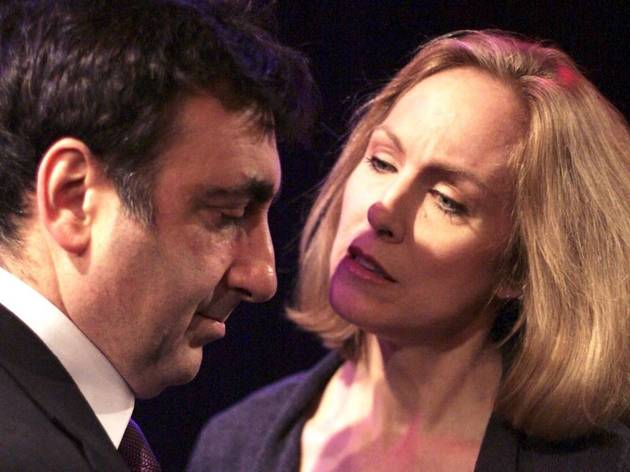 Time Out says
Andre Radmall's play gets off to an unusual start. 'What you're about to see,' says its writer and lead, 'is the fruit of my entire career.' He calls for questions and a woman in the audience gets up and says, 'Just one… are you single?' As the dialogue continues it becomes clear this is the backstory of the couple on whom this play is centred; Tom, an alcoholic psychiatrist with a past, and his wife Eva who loves to dance.
It's episodic but brilliantly done, fluid and easy to follow. Radmall and Pippa Winslow both shine in a production which relies entirely on narrative instead of props. It's also a dance piece, whose pace shifts interestingly as the story develops; from the lighthearted learning of the wedding number where Tom's awkward moves are a joy, to the wonderfully choreographed scenes between Eva and her teacher that contrast with the fraught hostility between her and Tom.
Right at the end, in a play that's been tense throughout, there's a beautifully tender moment between the two. Love is enduring after all and so is hope, a message that resonates throughout. If Radmall's future writing is as strong as this debut, he will be a talent to watch.
Details