Heads up! We're working hard to be accurate – but these are unusual times, so please always check before heading out.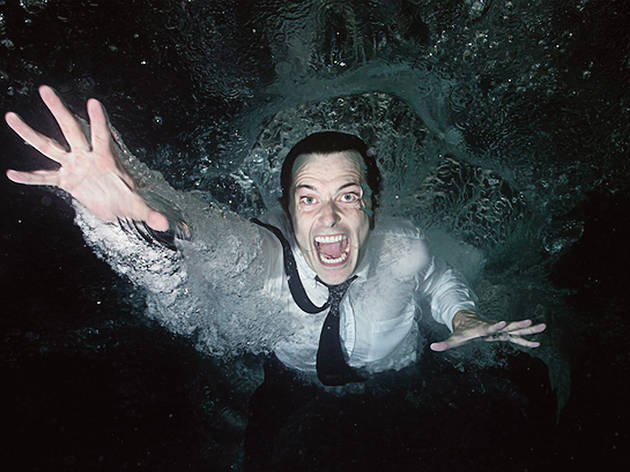 Dreamthinkspeak's secret apocalypse
It's the end of the world, but not as we know it. Da Vinci and hidden tunnels inspire secretive theatre company Dreamthinkspeak's latest venture
Now Dreamthinkspeak are back in London with a major new show inspired by Leonardo da Vinci and the apocalypse – and the location could hardly be more tantalising. '
In the Beginning Was the End
' will be one of their biggest pieces to date, unfolding across the passageways beneath two of the Strand's most iconic buildings, King's College and Somerset House, parts of which are poised for demolition. It will take you to spaces so hidden or forgotten that even some staff members don't know of their existence. It's December when I meet Dreamthinkspeak's artistic director, Tristan Sharps, at Somerset House for a tour of the site. The sounds of the ice rink recede as we begin in the stone quad of neighbouring King's College, descend through a hidden archway and enter the deserted corridors of the university's former engineering department. 'There's a wonderful sense of silence and emptiness here,' says Sharps, hastily rolling up three floor plans that have caught my eye. A cross between a building whisperer, a salvage merchant and a professional trespasser, Sharps is a stickler for secrecy and determined that each audience member's individual passage through a building should be an act of discovery. So he won't be using any areas of Somerset House that can already be accessed by guided tour, or its South Building, where the company staged a previous show, 2004's 'Don't Look Back'.
So, without spoilers, what is 'In the Beginning Was the End' all about? 'In Renaissance times they all thought the apocalypse was just around the corner,' says Sharps of the show's genesis. 'I've been fascinated by Leonardo da Vinci's drawing "A Cloudburst of Material Possessions", which shows this great flood of manmade objects, this cataclysm of materialism. But it wasn't until King's College got involved alongside Somerset House, and showed me the spaces we're in now, that the world of mechatronics opened up to me. Leonardo was fascinated by mechanical science, and it enables mass production, which is contributing to climate change. So it all started to fit into place naturally. Shows make themselves – you just have to be sensitive to what is unfolding.'
Robots, consumerism and the coming apocalypse: it sounds perfectly timed for a new-year audience who have recently consumed their way through Christmas and the Mayan end of the world-thatnever- was. 'In the Beginning Was the End' will also seize a unique window in the histories of the buildings it takes place in. In April, the newly renovated West Wing of Somerset House will get its final lick of paint before being rented out, and the old King's College labs will be demolished. 'We're at this perfect point of suspension,' says Sharps as we turn into a musty, cabinetlined room that once housed scientific materials. 'The show will move between spaces that are spruce, unrenovated or caught between those two states. It's been a three-year process of bargaining, with us saying "Please leave this as it is!" and them saying "We've got to start painting something or the rooms won't be ready!" '
King's was baffled by Sharps's request that everything in the closed engineering department be left as it is – right down to the little amber bottle lingering on a dusty shelf, labelled 'Be careful – it burns!' The show's total embrace of this building will also take in the roarings of the dated air-con as well as the old analogue science equipment. Meanwhile, tiny architectural models of the rooms you're exploring and video will be used to play with your sense of perspective (a Dreamthinkspeak motif) and mini computers will drive wacky new Da Vinci-inspired inventions. Oh, and then there are the aerialists…
'There will be a shock to subtly unsettle you in this show,' promises Sharps, who has been busy reading 'The Book of Revelation' and the Koran alongside Da Vinci's notebooks but remains cryptic to the last. 'Because I think in the West we are pretty comfortable, pretty complacent… I'd never have a show where there was a sense of someone, or something, that had all the answers.' Audience members will be able to spend as much time as they like absorbing the detail and interacting with the cast as they wander in small groups through the maze-like spaces. Time Out can't reveal all, but expect poetic images, surreal portals, playful touches and unforgettable encounters along the way: surprises in previous shows have included a room full of Santas manically typing Christmas lists, a snow-dusted pine forest that smelled as real as it looked, and a fully functioning vodka bar hidden beneath an orchestra pit. Sharps, who founded Dreamthinkspeak in 1999 – a year ahead of fellow immersive theatre pioneers Punchdrunk and nine years ahead of Secret Cinema – isn't interested in creating 'experiences for experiences' sake'. He traces his love of big abandoned buildings back to the six years of his childhood spent living with his mother in cramped London bedsits. Yet there's also a strong political element to his unconventional choice of venues. 'In the Beginning Was the End' will form the final part of an accidental trilogy about what he calls 'our mania for regeneration'.
It began in 2008 with 'One Step Forward, One Step Back', performed in Liverpool Cathedral, when listed buildings were being knocked down to create shopping malls. This was followed in 2010 by 'Before I Sleep', a meditation on Chekhov's 'The Cherry Orchard' using a derelict Co-op building in Brighton. That production, packed with minute details and huge 'wow' moments, included a full-scale recreation of a global department store where, in a metaphoric stroke of genius, you could try on costumes and bid for pieces of the set.
Sharps returns to his theme here with a vengeance. 'The faster the pace of regeneration, the faster the pace of degeneration,' he says, ushering us down a dark alley signposted 'Designated Contaminated Waste Route'. 'We're so focused on what we are, we overlook what's being lost.'
A few days later, at Dreamthinkspeak's two windswept warehouses along the coast from Brighton, carpenters, engineers, model-makers, graphic and scenic artists, filmmakers and computer nerds are busy building the end of the world – ready for reassembly in London. This is, in the spirit of the original renaissance man, one hell of a multi-skilled company. It is tempting to tell you about the nature of the infestations and the impressive lurking presence spotted taking shape on the workbenches. But this company's brilliant previous work has proved that their secrets are worth keeping. Exactly what the final production will contain and where precisely it might lead you remain a mystery. But it will change the way you see a London landmark – and possibly your way of life.
Dreamthinkspeak's greatest hits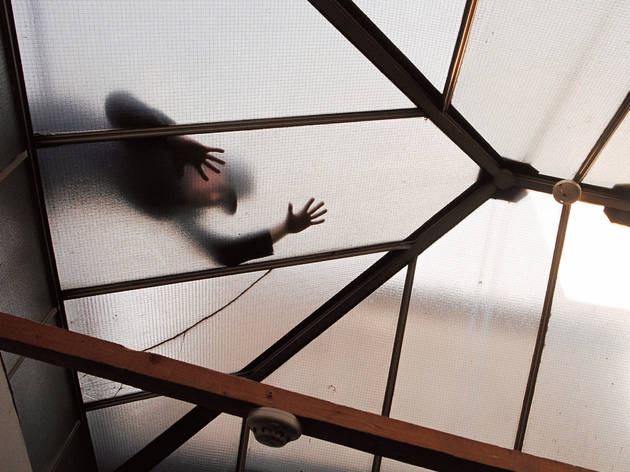 'Don't Look Back' (2003-4)
The last time DTS called in at Somerset House was a decade ago – with this glibly named but generally terrifying immersive spin on the myth of Orpheus and Eurydice.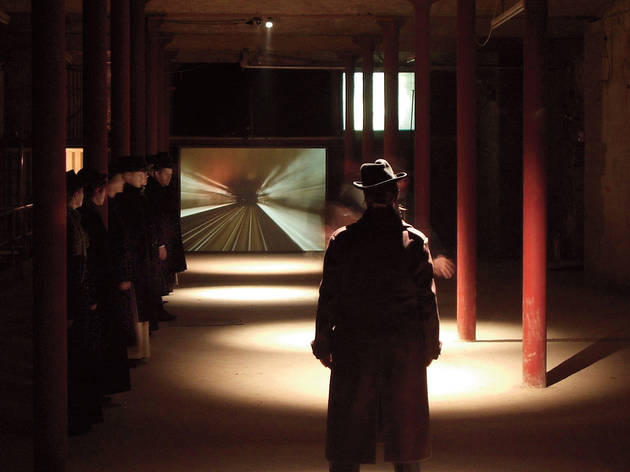 As a rule, only insane people try to adapt Dostoyevsky's 'Crime and Punishment' for the stage. But DTS pulled it off with this production, recreating 1860s St Petersburg in a former abbatoir in Clerkenwell.
This surreal remix of Chekhov's 'The Cherry Orchard' transposed those melancholic Russian goings-on to the interior of an old Brighton Co-op. The biggest-selling show in the history of the Brighton Festival.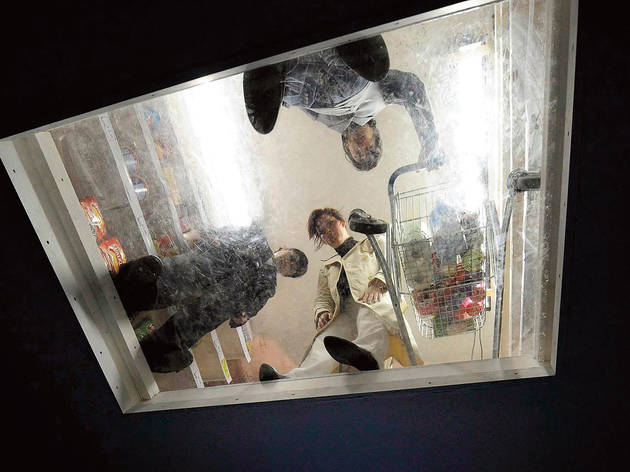 'The Rest is Silence' (2012)
Most theatre companies never manage even one radical deconstruction of Shakespeare's 'Hamlet'. This was DTS's second, after 2001's 'Who Goes There?'.