Gemma Arterton interview: 'I've gone right back to my roots'
Delightfully down-to-earth Hollywood starlet Gemma Arterton talks about being Basildon's Bond Girl and her new role in 'Made in Dagenham'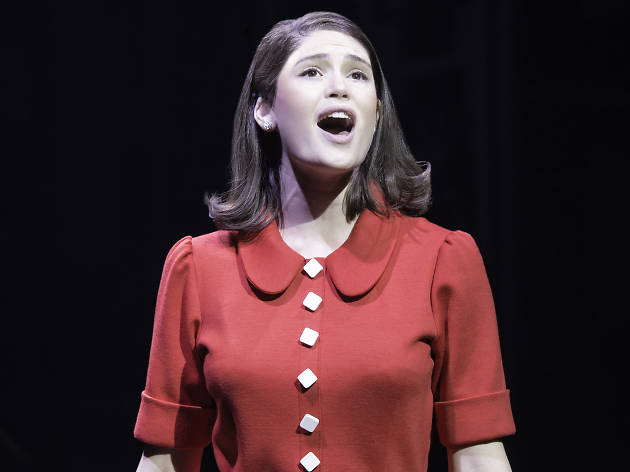 From a sexy schoolgirl in 'St Trinian's' to a sexy MI6 agent in 'Quantum of Solace' to a sexy goddess in 'Clash of the Titans' to a sexy journalist in 'Tamara Drewe', it's fair to say that Gemma Arterton has occasionally been typecast. But the 28-year-old has made increasingly interesting choices of late. Earlier this year she she gave a superb performance in the title role of 'The Duchess of Malfi' at Shakespeare's Globe. And now she's back on stage as a character that is a nice fit for the unpretentious council estate-raised Gravesend lass. She hops across the Thames to play Essex mum and unlikely rabble rouser Rita O'Grady in '
Made in Dagenham
'.
This is a massive undertaking. What made you sign away your life?
'Yeah it is – a three-month rehearsal process and then another six months. I've always wanted to do a musical, I've always wanted to challenge myself and do something like this, not only for the discipline, but also I really love the project, it's a brilliant musical.'
You famously had elocution lessons – did you have to be de-elocuted for this?
'I've gone riiight back to my roots. It's not really an Essex accent, because in the 1960s the Essex accent wasn't as extreme as it is now. When we met the real women they have cockney accents, which is my old accent, really.'
How was meeting the surviving Dagenham girls?
'I think they're completely amazed that people cared. They didn't realise how important what they were doing was at the time because it took 20 years for them to be recognised as skilled workers. They felt like they were doing what they needed to do, it wasn't a big political statement.'
How did you arrive at your version of the fictional Rita O'Grady?
'We wanted Rita to be someone who doesn't know how to speak her mind and I remember saying to people in the workshops, "Remember that Stacey Solomon girl from 'X Factor'?" She reminds me more of the people I grew up with, women who are intelligent but haven't had the education that they could have had to become politicians or whatever.'
You got great notices in 'The Duchess of Malfi' – was it an enjoyable experience?
'I found it not very enjoyable at all – as much as I enjoyed opening that theatre [the Globe's indoor Sam Wanamaker Playhouse] and being in that production, playing that part was really gruelling. I'm glad I did it but I couldn't have done it for longer than I did. I had to go to a really dark place to pretend my children that don't exist were dead.'
The tabloid press still call you 'Bond girl Gemma Arterton', does that bother you?
'Why, are you gonna write it? [laughs]. It is weird, but that's the press for you. I'd rather they wrote "Bond girl" than something worse. Even Rosamund Pike is still referred to as a Bond girl – when you're a Bond girl you're a Bond girl for the rest of your life. Even when you're dead.'
'
Made in Dagenham
'
is at the Adelphi Theatre until March 28 2015