Lecture Notes on a Death Scene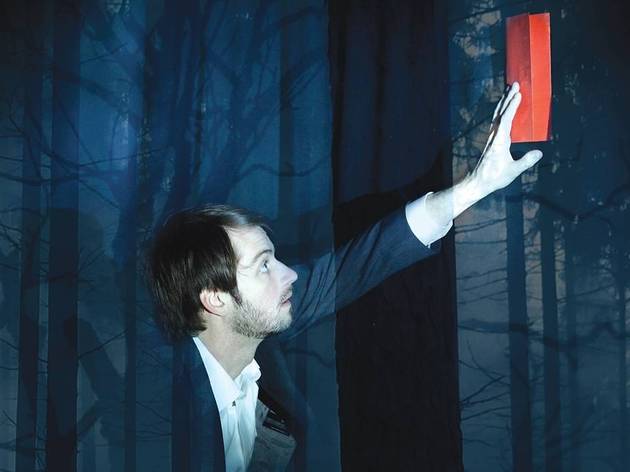 For all the experimental flourishes, the best works by southeastern performance company Analogue – 2009's sensitive suicide piece 'Beachy Head', this year's historical brain damage drama '2401 Objects' - are essentially narrative driven, text based theatre shows.
This one-on-one, film noir-styled homage to the writings of Jorge Luis Borges (specifically his short story 'The Garden of Forking Paths') is diverting enough, with some impressive visual trickery as artfully placed mirrors display alternative outcomes for a nocturnal 'drive' undertaken by the sole audience member, culminating in a genuinely chilling ending.
But it doesn't have the fluidity or lucidity of Analogue's best work – there is little contextual material, and I had to do some boning up on Borges afterwards to try and puzzle what it had all been about.
A reasonably well-realised experiment in the one-on-one form, but it ultimately feels diversionary, and for a half hour show the £10 price tag feels steep for all but Analogue obsessives and Borges buffs.