Heads up! We're working hard to be accurate – but these are unusual times, so please always check before heading out.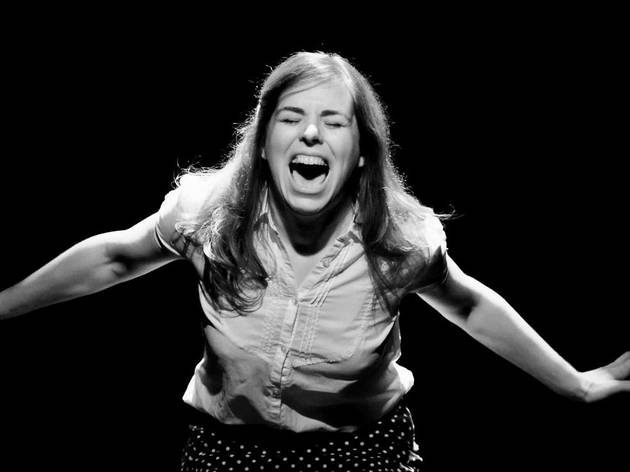 My Pregnant Brother review
Pleasance Dome
Many people will by now be familiar with the modern phenomenon of transgender men giving birth, especially after a 2008 Channel 4 documentary on the subject. Nevertheless, this piece by Johanna Nutter has got one of those titles which will invariably provoke a double take.
In fact, 'My Pregnant Brother' is less about Nutter's brother, who gave birth to a baby girl after changing gender and more about Nutter herself.
Alone, on a set made of chalkboard, she welcomes us with her supremely relaxed stage presence and guides us through her story. We hear about how she grew up: her hippie mum moved her kids from place to place and once had them living in a chicken coup. Nutter became the family rock - financially and emotionally - but when her brother hits yet another low point, she decides, for the first time in her life, to distance herself from his problems.
It's an exceptionally personal hour of storytelling, which smacks more of a confessional than of theatre. Nutter tells her tale with good humour and a lot of heart but never manages to build up enough of the drama. The rest of the characters, Nutter's brother included, aren't drawn particularly well: whenever he's portrayed he's generally monosyllabic, as is their mother. As a result, this show is engaging, but never really moving.
The latest Edinburgh Fringe theatre reviews