Heads up! We're working hard to be accurate – but these are unusual times, so please always check before heading out.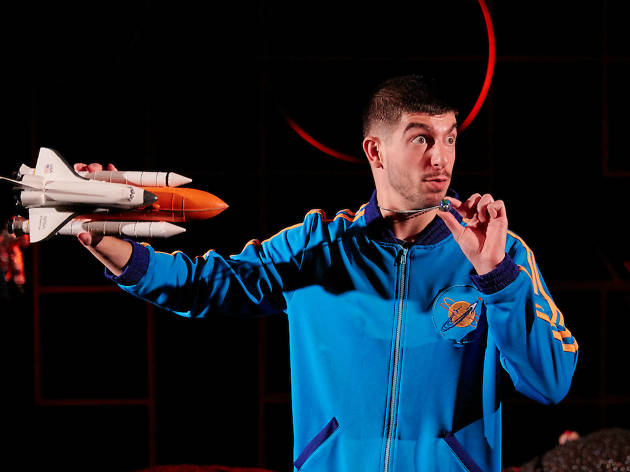 Not just for kids: why the Unicorn Theatre is out of this world
If you've not checked out London's maddest, bravest kids' theatre, half-term is the perfect opportunity
The phrase 'children's theatre' tends to convey an image of cutesy shows in a cuddly cultural bubble – at their best, great, but not really connected to the rest of our vibrant theatre scene.
But when artistic director Purni Morell took over at London Bridge's Unicorn Theatre in 2011, she staged a quiet revolution at the 70-year-old institution. There's been no celebrity casting or big-money West End transfers. Although there's still cuddly stuff for the tots, she has opened her doors to some of our most exciting artists and directors. In doing so, she has produced thrilling, cliché-free, unexpected work that has nurtured some of our brightest talents.
'I programme the things I myself want to buy a ticket to,' she says. 'I always believe that if I want to see something, other people will want to see it too. When you bake a loaf of bread, you don't ask: "Is this loaf for a child or is it for an adult?" You just aim to make a good loaf of bread that everyone will want to eat.'
The menu this half-term is looking pretty lively. On the marginally more traditional side there is a puppet show about a dog in space, for ages six to 12. But if its name, 'Laika', rings a bell, you'll know that the true story of the eponymous first hound in space is by no means a chintzy one. This is a show about letting go and saying goodbye, in which a boy in the future says farewell to his astronaut mum as he reflects on Laika's journey to the stars a century before.
One of the show's co-creators, Bryony Hannah, says: 'We'd wanted to work together and were on the lookout for a good story. Avye [Leventis, fellow creator] had been a core puppeteer on the film "Gravity" so understood the physics of movement in zero G. Around the same time the Mars One project had been in the news: a privately funded endeavour to set up a colony on Mars, but with no way of getting their pioneers home. Combining Laika's story with a mother's desire to go to Mars on a risky mission seemed ideal. We were encouraged not to shy away from the idea of death. But who doesn't love space travel and a dog?'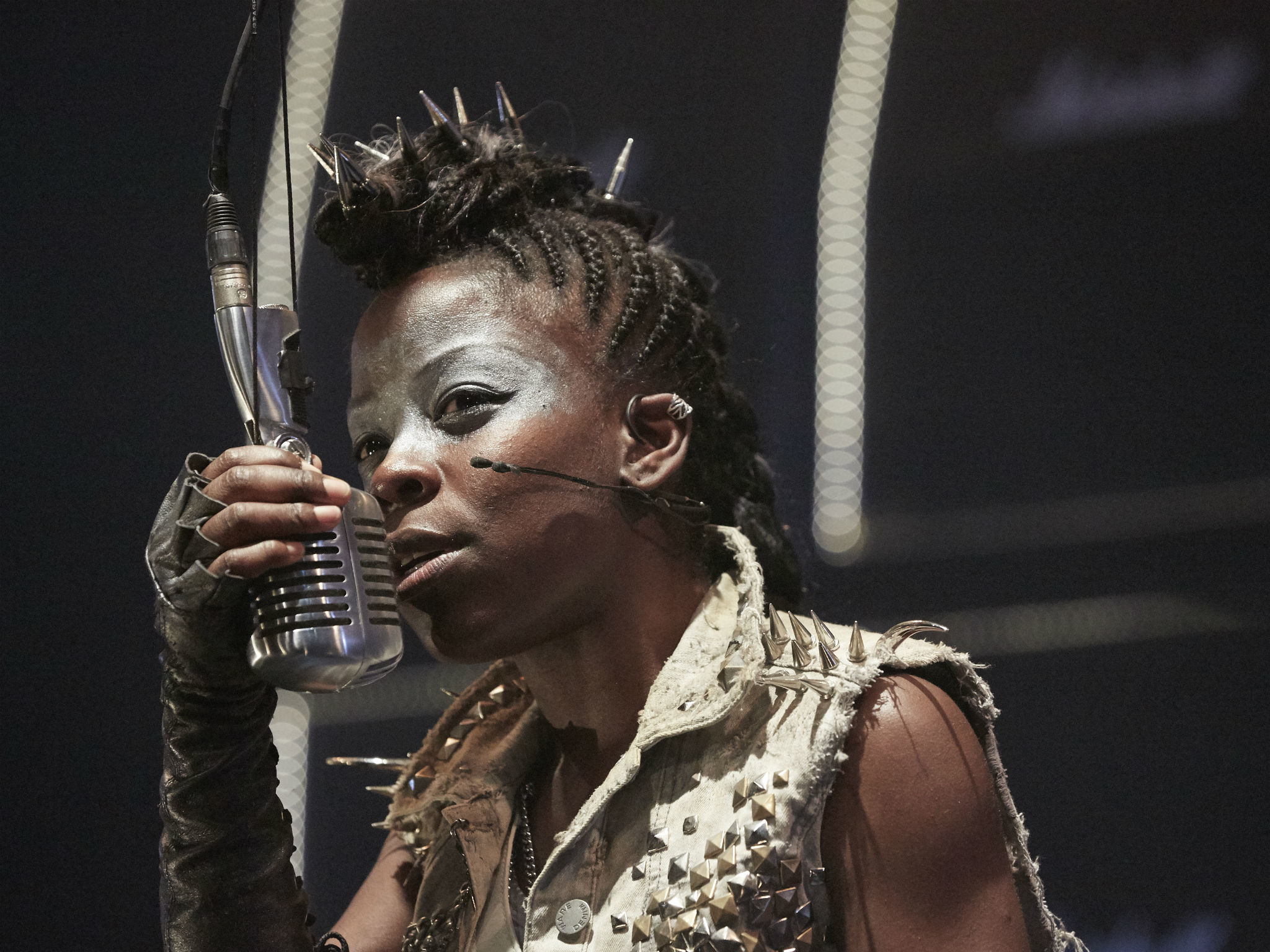 Earthbound but more out-there is 'Beowulf', a new one-woman show written by pioneering theatremaker Chris Thorpe. Suitable for ages eight-plus, it's an adaptation of the Anglo-Saxon epic about a monster-slaying hero, with a black, female Beowulf (Debbie Korley) and a 'metal-and electro-infused live soundtrack'. It sounds delightfully nuts but fits perfectly into Thorpe's madly eclectic CV.
'It's Beowulf talking about her life,' Thorpe explains, 'in a way that's very definitely rooted in the original epic poem, but it also questions the things that original poem was saying about heroism, about violence as a problem-solving tool, and about what it actually means to be a leader.'
After years of staging cool and experimental shows on the fringe, Thorpe has gone mainstream in October 2017 with 'Victory Condition', his first play for the prestigious Royal Court Theatre. But he is no less chuffed to be making his simultaneous debut at our country's bravest kids' theatre. 'The Unicorn is one of the most ambitious theatres around,' he enthuses. 'I don't really think of it as a kids' theatre. It's a theatre that knows what it is and wants to excite its audience, where that audience happens to be younger than usual.'
Start your adventure in London Bridge this half-term. 147 Tooley St. m London Bridge. 'Laika' is on until Nov 12. 'Beowulf' is on until Nov 5.
See more great theatre in London
London's theatre calendars are flooded with acclaimed shows, big names and hotshot directors, and there's no way anyone can see them all. As a starting point, the Time Out theatre team have picked ten shows opening in London this month that you won't regret booking for.