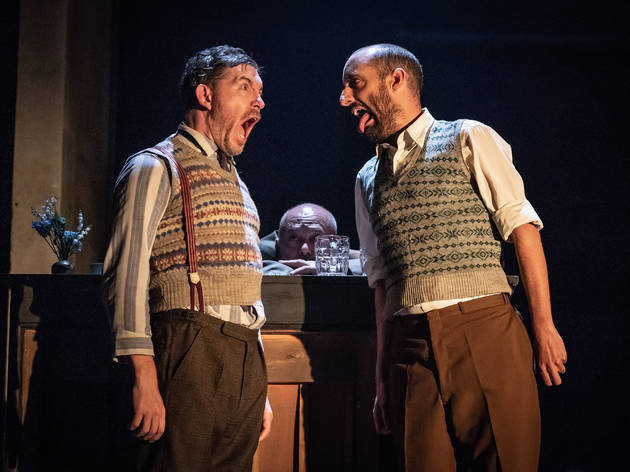 1/11
© Marc Brenner
Lee Evans and Tom Edden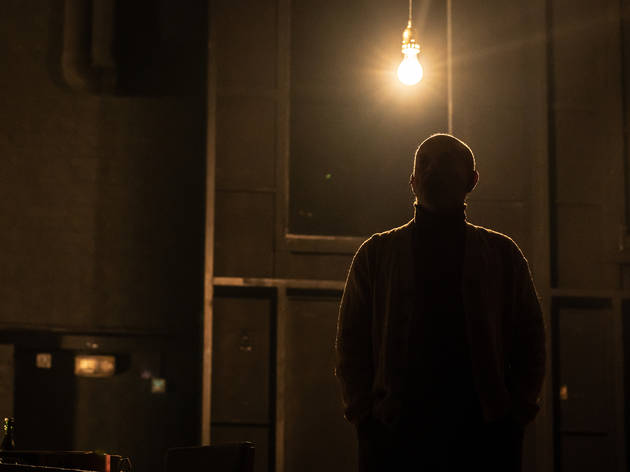 2/11
© Marc Brenner
Keith Allen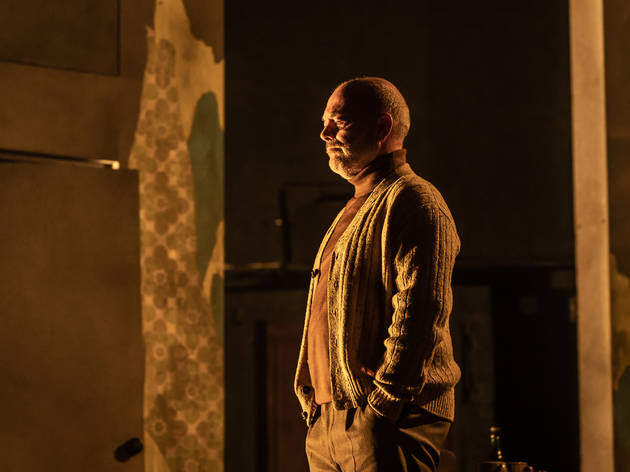 3/11
© Marc Brenner
Keith Allen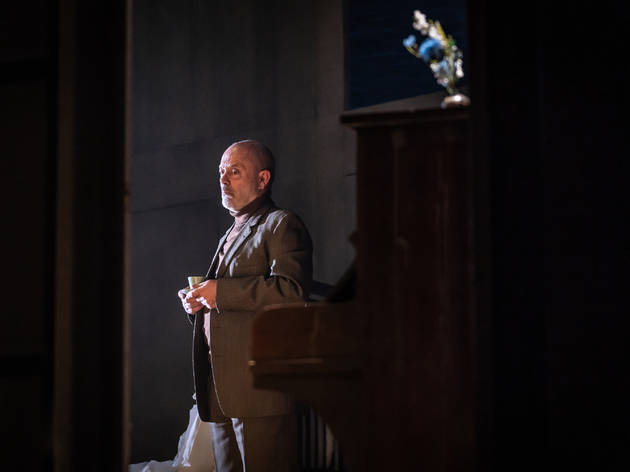 4/11
© Marc Brenner
Keith Allen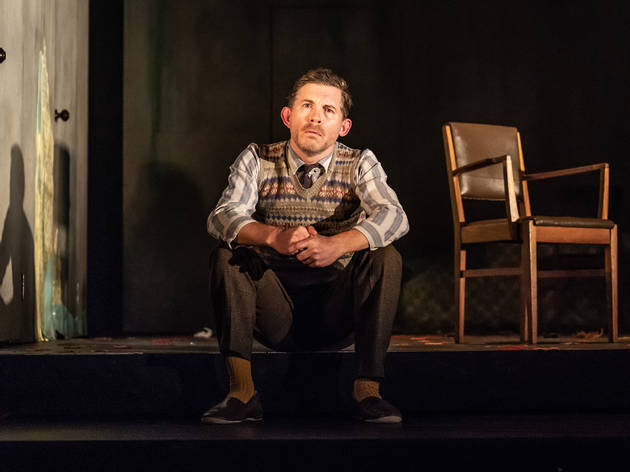 5/11
© Marc Brenner
Lee Evans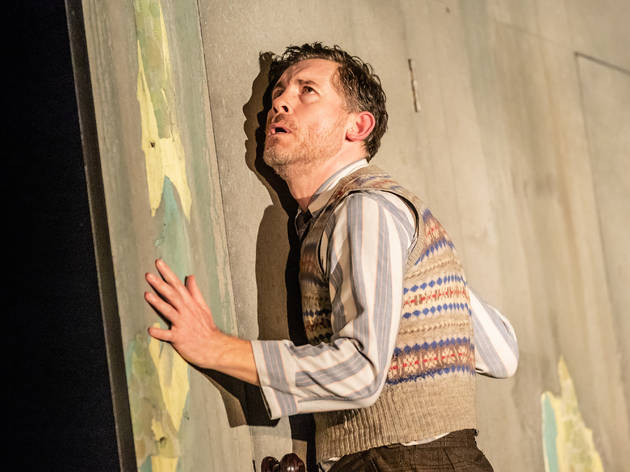 6/11
© Marc Brenner
Lee Evans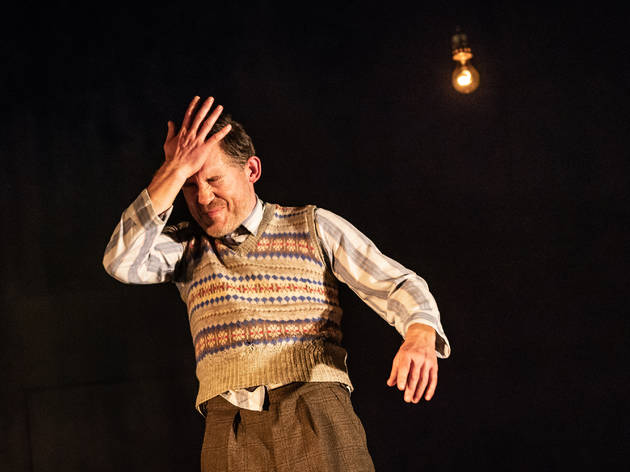 7/11
© Marc Brenner
Lee Evans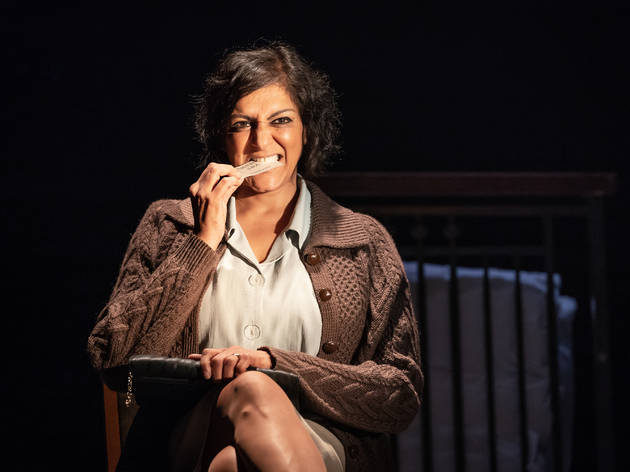 8/11
© Marc Brenner
Meera Syal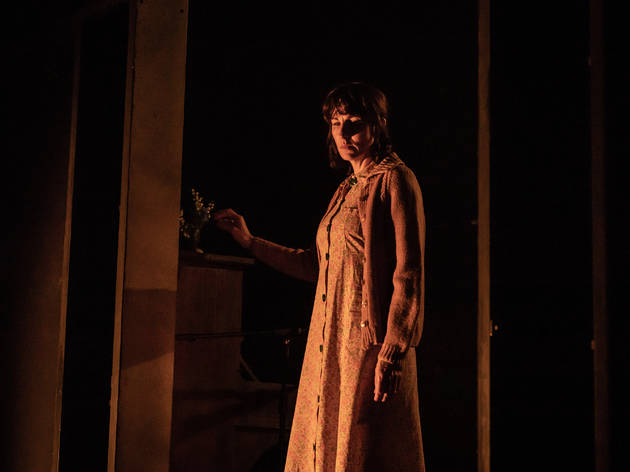 9/11
© Marc Brenner
Tamsin Greig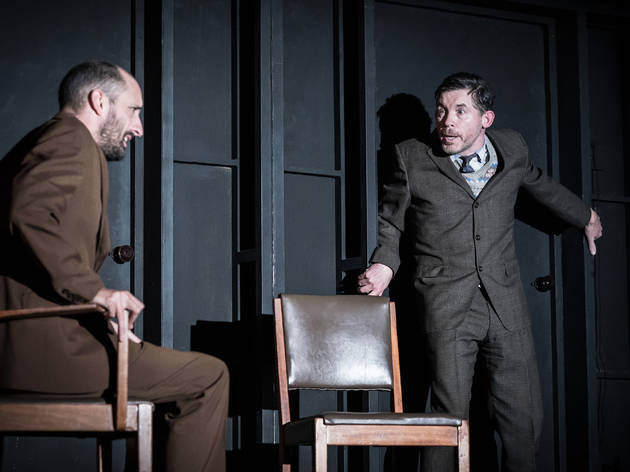 10/11
© Marc Brenner
Tom Edden and Lee Evans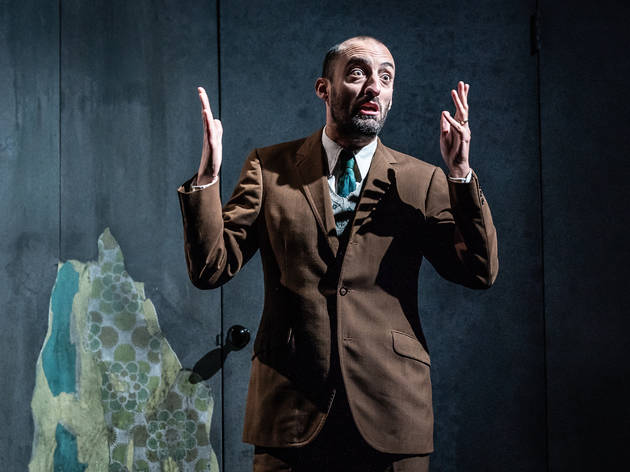 11/11
© Marc Brenner
Tom Edden 
Time Out says
A superb cast grapples with two of Pinter's greatest short plays, plus a slew of lightweight sketches
Three shows in and the bills in Jamie Lloyd's 'Pinter at the Pinter' season have a striking similarity to modern pop albums: there's the advertised content, and then there are the inevitable bonus tracks.

When it was announced, 'Pinter Three' consisted of just two of Harold Pinter's one-act-plays: 'Landscape' (1969) and 'A Kind of Alaska' (1982). 'Monologue' (1973) was added when it was declared that comic Lee Evans was coming out of retirement to join Tamsin Greig, Meera Syal, Keith Allen and Tom Edden on the bill.

In fact, there are now a walloping 11 pieces. Mostly short sketches, they're all at least diverting, well performed and stitched stylishly together. But they're fairly inconsequential compared to 'Landscape' and '...Alaska'. Great for Pinter completists, but their inclusion does change the tone of the night significantly, and from a strictly art perspective the night might be better without them, though they certainly help you decompress between the main pieces.

Even by Pinter's standards, 'Landscape' is cryptic: a pair of overlapping Joycean monologues for a man and a woman, which have a tantalisingly oblique relationship to each other. In Lloyd's production, Greig's Beth speaks in a dreamy Irish lilt as she relates a past romantic encounter; but she seems vulnerable, damaged and unreliable. Allen's Duff is more lucid, and looks at Greig (who speaks only into a mic), but he is boorish, angry and occasionally crude as he talks about sex and beer and arguments in pubs. The piece is usually characterised as being about a dysfunctional marriage, but that feels too trite an explanation for this wild, disturbing take from Lloyd, which seems to burrow down into some darker, intangible truth about the fundamental incomprehensibility of human nature.

Grieg is particularly good – and cast totally against type – as the not-all-there Beth, and she is absolutely magnificent in the concluding 'A Kind of Alaska'. Notionally one of Pinter's less cryptic plays, it concerns Deborah (Greig), a 'teenage girl' who was stricken with an unnamed illness (probably encephalitis lethargica) that put her into a strange half-sleep for 29 years. The piece trades in surprisingly direct human feeling for Pinter: much of the impact comes from Deborah's utter shock as she tries to process the enormity of what has happened to her, the poignancy of the little girl dragged into the adult world, as she is tentatively debriefed by her stern, awkward doctor Hornby (Allen). But around the edges, there are weird cracks to this superficially conventional story, a sense that there is more to the relationship between Deborah, Hornby and her sister Paula (Meera Syal) than we understand, and a sense that Deborah's confusion and dread are about more than just this specific situation. Grieg is genuinely phenomenal, a mess of raw emotions and primal guilt as the stunned woman-girl.

It's a terrific night of theatre but it might have been even more powerful if the sketch show in the middle was given the heave-ho.
Details
Rating Breakdown
5 star:

0

4 star:

1

3 star:

0

2 star:

0

1 star:

0