Heads up! We're working hard to be accurate – but these are unusual times, so please always check before heading out.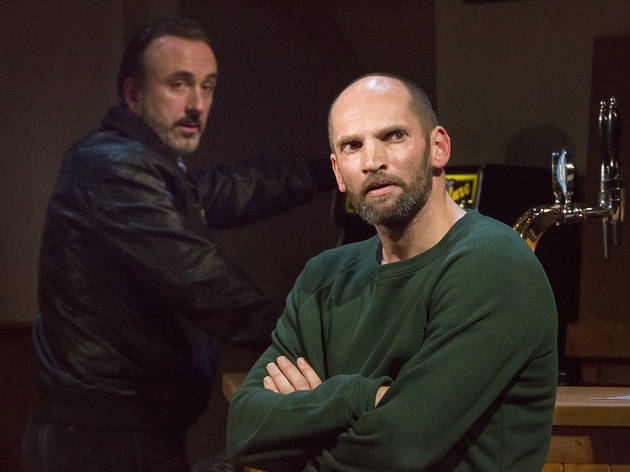 Quietly review
Traverse Theatre


In an offhand way, Jimmy tells Robert that a man will be coming to see him tonight and there might be trouble. Then they banter about the football for a while, until Ian (Declan Conlon) walks into the pub, at which point Jimmy promptly headbutts him.

It's an explosively violent moment, but afterwards, Owen McCafferty's phenomenal play lives up to its name. Directed with pinprick precision by Jimmy Fay, 'Quietly' settles into a supremely tense dialogue between two powerful, damaged men trying haltingly to come to terms with the unimaginably terrible thing one did to the other when they were teenagers at the height of The Troubles.

There are no easy answers, just a pair of granite-like figures edging towards a reconciliation of sorts with with tectonic slowness. In a work of delicate, devastating storytelling O'Kane and Conlon are entirely transfixing as two men trying to clearly vocalise what happened to each of them one night in 1974, talking through events that are impossible to rationalise. It really is quiet, each word dragged down by lifetime's weight: we struggle (a little) to hear them as they struggle (a lot) o put it all into words - the effect is utterly compelling.

Hushed as a grave, McCafferty tough, human exploration of truth and reconciliation will leave you thunderstruck.
The latest Edinburgh Fringe theatre reviews