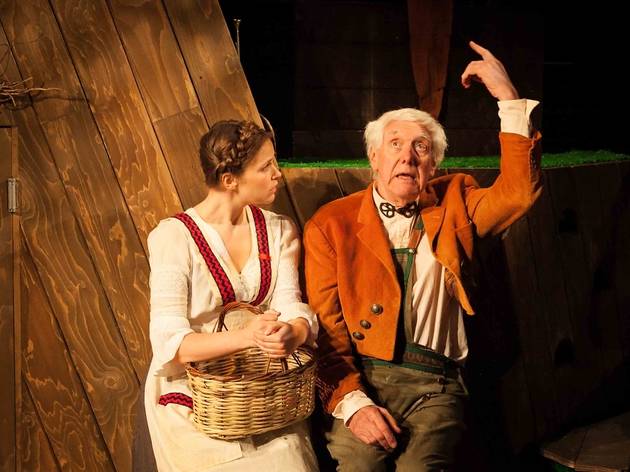 You expect skeletons in the cupboard from Ibsen. But goblins in the attic? Goblins, furthermore, who doodle on instruments and spike the household punch? Loosely based on 'A Midsummer Night's Dream', this early piece from the great Norwegian playwright tangles two pairs of lovers in a naff inheritance plot during a folk festival.
It receives its UK premiere under Anthony Briggs, its chief attraction the Old Norse revivalist Poulsen (Danny Lee Wynter), an antecedent of many pompous self-deluders in Ibsen, and many rural nostalgist characters in comic literature from 'Lucky Jim' to 'Cold Comfort Farm'.
Appropriating custom without intuiting, Poulsen may 'wear a sheath knife and spell phonetically' but, at the climax, he mistakes the Goblin King for a 'committee member'. His opposite is plaited ingénue Anne (Louise Calf), fresh as a spring morning in the valley, whose connection with folklore is as familial as with the doddery grandpa who pops from his hobbit hole to be fed strawberries.
Best enjoyed like the enchanted punch: 'clearing your vision' of Ibsen's exaggerated reputation for gloom to enjoy the comedy in his better-known plays.