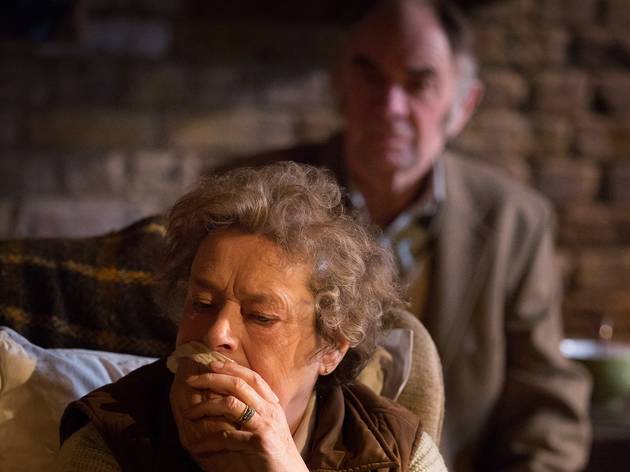 1/3
© Mark Douet
'Visitors'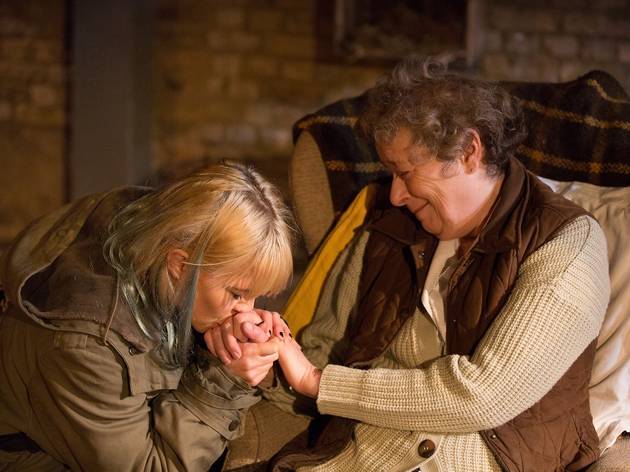 2/3
© Mark Douet
'Visitors'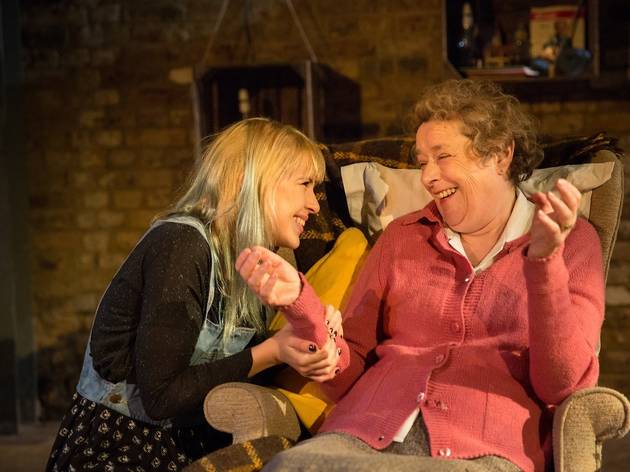 3/3
© Mark Douet
'Visitors'
Perhaps the biggest achievement of this brilliant debut from writer Barney Norris is how it wrings so much out of such a static, basic set. Two armchairs, a footstool and sundry geriatric accoutrements are all that's needed to set the scene of a remote farmhouse in Wiltshire. And despite very little in the way of physical energy, the play is never less than engrossing throughout its two-hour run time.

It's a wise choice from director Alice Hamilton: flashy dressing would only distract from two incredible performances from the play's central duo; creaky, mutton-chopped farmer Arthur (played by Robin Soans) and his frailer, wickedly humoured wife Edie (Linda Bassett). Edie is in the early stages of dementia, so they've enlisted some live-in help, in the form of bouncy, independent graduate Kate (Eleanor Wyld). Both know Kate can't care for them forever, leaving the couple's square, middle-aged son Steve to wrestle with the prospect of putting his mother into care and selling the family farm.

The majority of the play's emotional heft (and there's a lot of it) comes from Edie, whose condition provides a unique perspective on death (the room-sized elephant in the room) through a series of tender, philosophical monologues. The sentiment always feels sincere rather than trite, with the closing lines triggering a clearly audible shuffle among the audience as tissues are rummaged for and tears sniffed back.

But it's how easy the writing makes it to identify with all four characters – not just those of your own generation – that renders it so deeply affecting. We have been (or will be, barring a nasty accident) in the shoes/slippers of all four characters at some point in our lives, making it impossible not to reflect on past experiences or fret about our own relationships.

An object lesson in not judging a play by its slightly worthy premise, this is a stunning, stirring production that delivers way more than the sum of its parts.
Rating Breakdown
5 star:

0

4 star:

1

3 star:

0

2 star:

0

1 star:

0
This play has moments of joy as well as bouts of sadness. A great production that deals with old age and what happens to an elderly couple when one of them gets dementia. A cast of four who all perform brilliantly on a fantastic set who begin to clash with each other as the elderly woman's memory begins to wobble. The audience cannot come away without having shown some sympathy on a subject that can quite possibly affect us all.