Why Manchester needs to book into 'The Book of Mormon' ASAP
Praise be! The funniest musical of our lifetimes is finally coming to Manchester.
'The Book of Mormon' is coming to save Manchester, as it plays its first UK dates outside of London, at the Palace Theatre. Here's why you should book right now.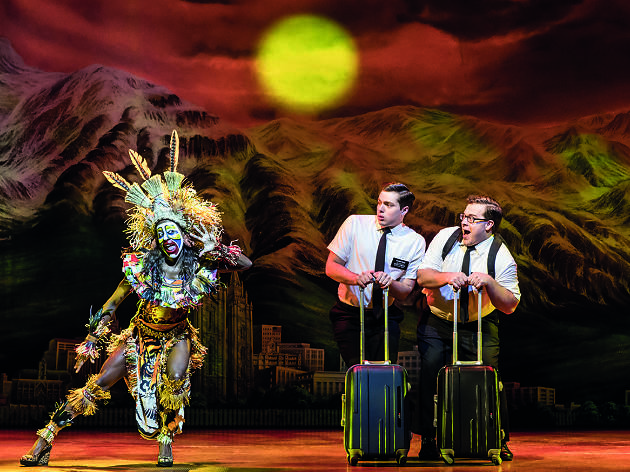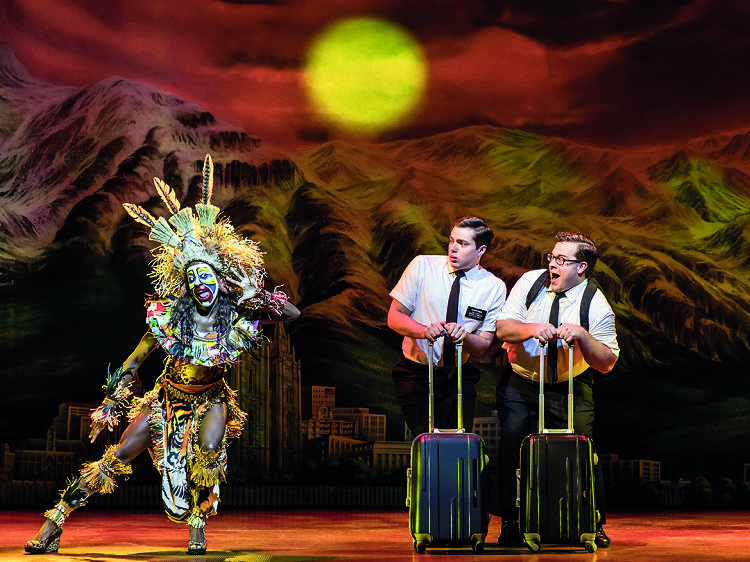 © JOHAN PERSSON
It's really, really funny
If you've heard of 'The Book of Mormon', you'll know it's the creation of Matt Parker, Trey Stone and Robert Lopez. However, it's worth stating again: 'The Book of Mormon' is by the guys behind 'South Park' and 'Avenue Q'. Ergo, this story about Elder Price and Elder Cunningham, a pair of naive Mormon missionaries who find themselves catastrophically out of their depth when they try and convert an isolated corner of Uganda to their eccentric religion is very, very, very funny.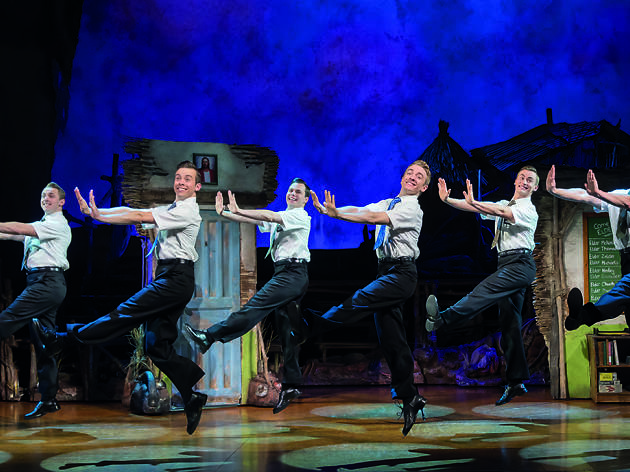 © JOHAN PERSSON
The songs aren't too shabby
'South Park' fans will know Parker and Stone know how to knock out a tune, and they co-wrote the songs on 'The Book of Mormon' with Robert Lopez, who wrote 'Avenue Q' and the songs in a little film called 'Frozen'. The tunes in 'Mormon' are hysterically funny, but also lavishly tuneful tributes to the golden age of the American musical.
Johan Persson
You can take your mum (maybe)
'Mormon' isn't 'South Park: The Musical' – it's a different show, with different characters and different values. Some of the jokes are absolutely not for the faint of heart – but it's also a warmer, kinder show than 'South Park', which pays tribute to the generosity of spirit of the great old time musicals.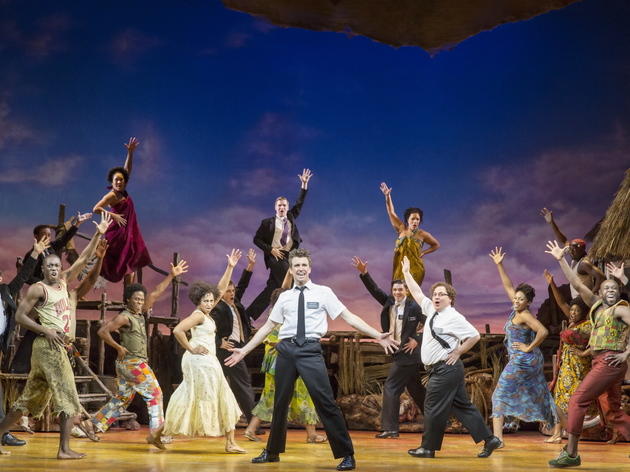 Johan Perrsson
If you don't like musicals – don't worry
Don't think you need a PhD in musical theatre to get it – if you're allergic to 'Cats' or suspicious of Sondheim, it doesn't matter: part of the reason 'Mormon' has been such a massive hit is that it's reached waaaay beyond the usual musicals crowd.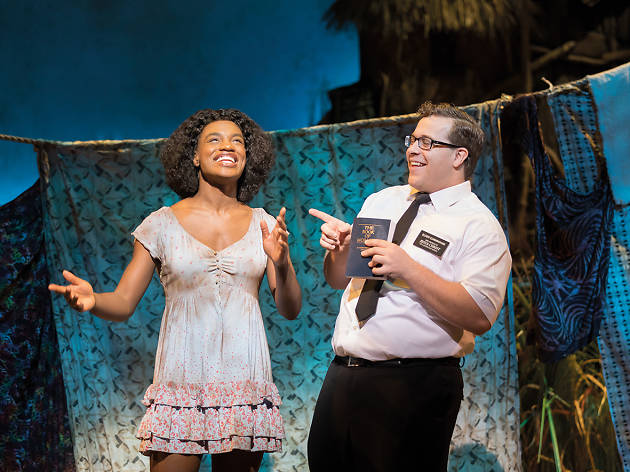 © JOHAN PERSSON
The tickets won't stick around
Still packing 'em in in London, New York and beyond, tales of the musical's punter pulling prowess are legendary: when it first toured to Toronto, non-Canadians were banned from buying tickets to stop New Yorkers nabbing all the seats. 'Mormon' is only coming to Manchester for a limited run – don't miss out.