Heads up! We're working hard to be accurate – but these are unusual times, so please always check before heading out.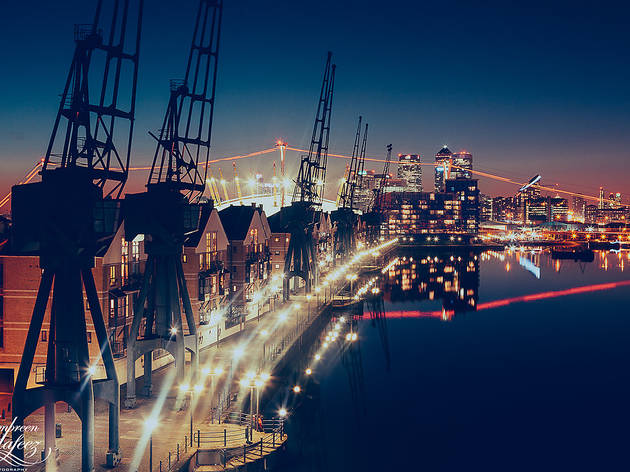 1/48
Royal Victoria Docks.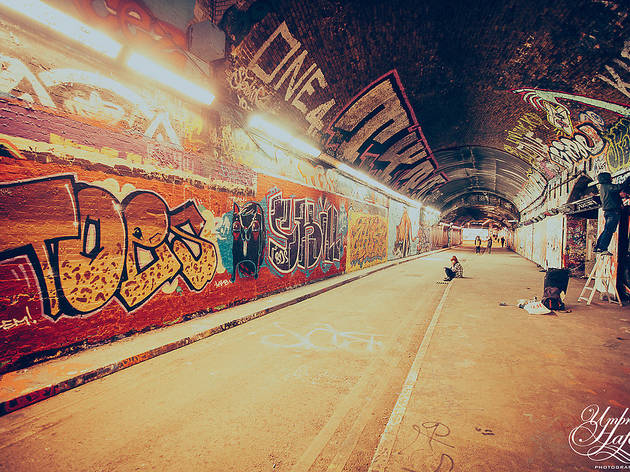 2/48
Leake Street, Waterloo.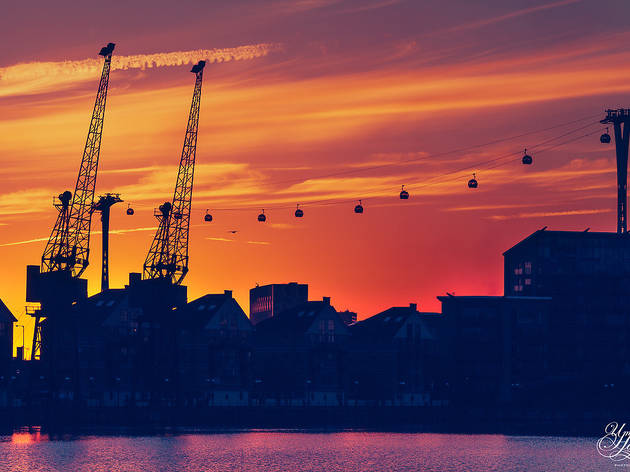 3/48
Emirates Air Line, Cable Car.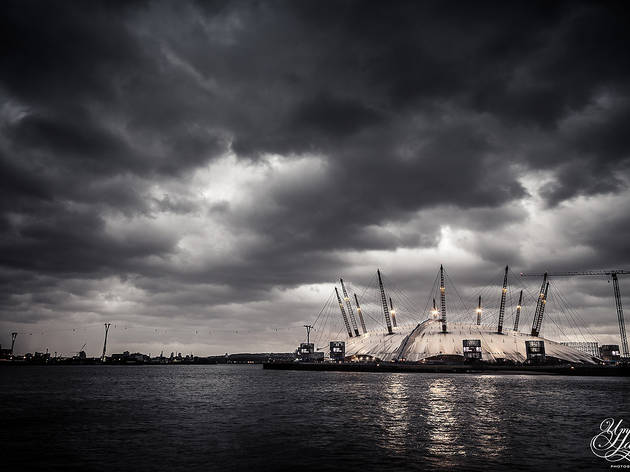 4/48
Doomsday over the O2.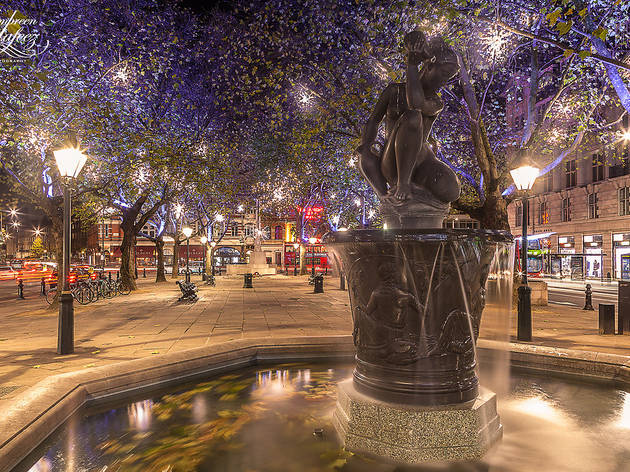 5/48
Sloane Square at Christmas.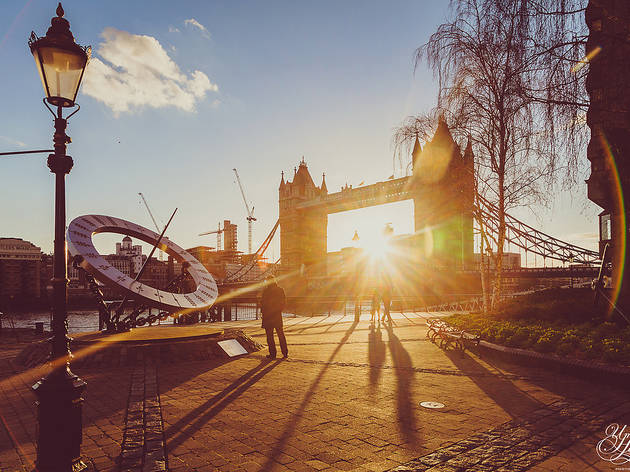 6/48
Tower Bridge at dawn.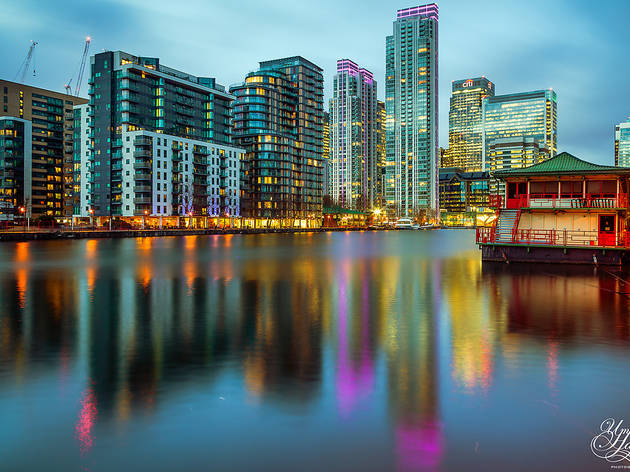 7/48
Inner Millwall Docks.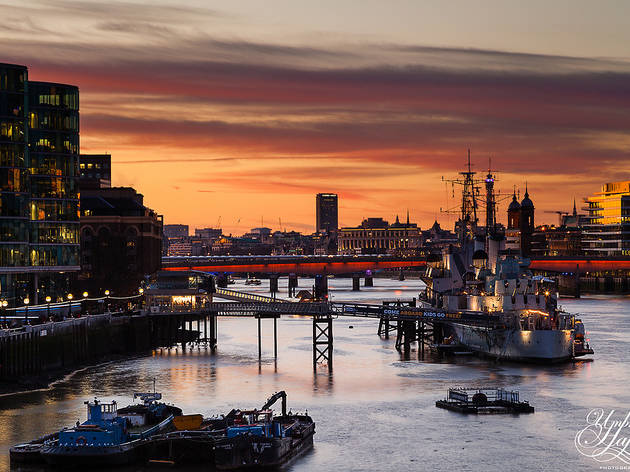 8/48
Sunset over HMS Belfast.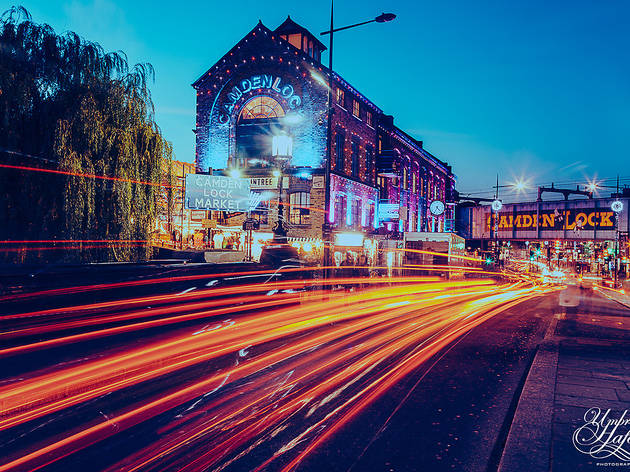 9/48
Camden Lock.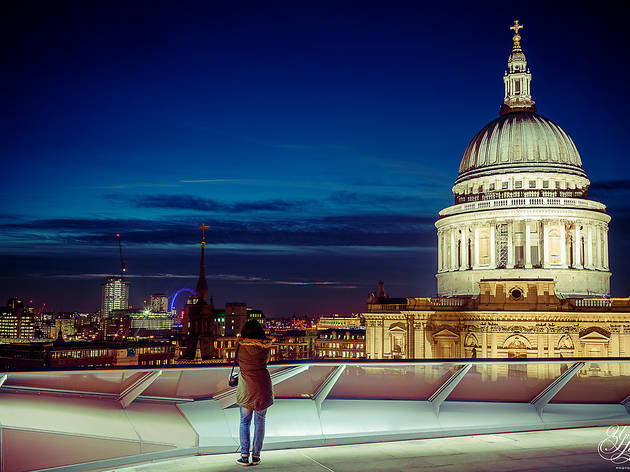 10/48
St. Paul's Cathedral.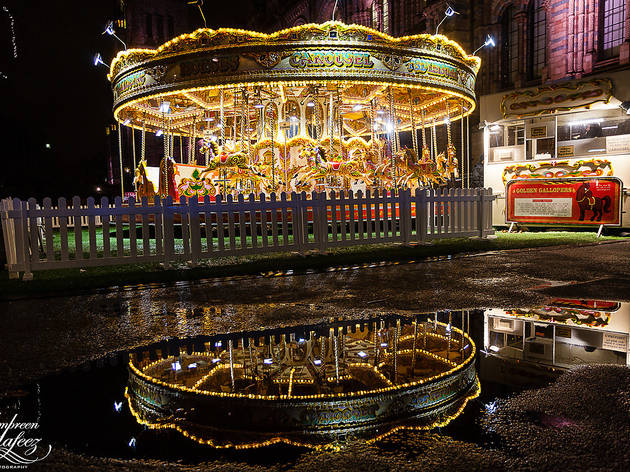 11/48
Merry-go-round at night.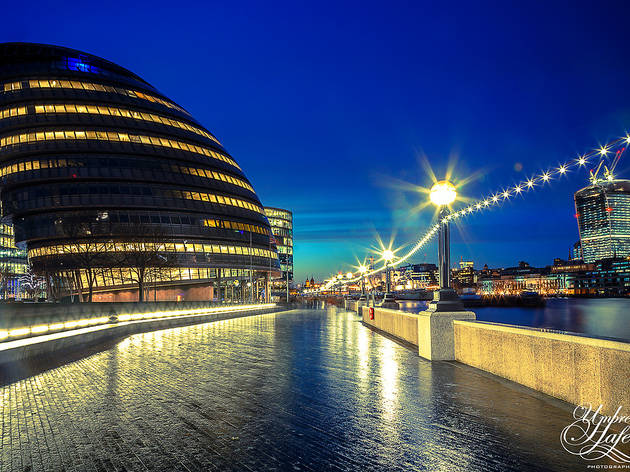 12/48
City Hall.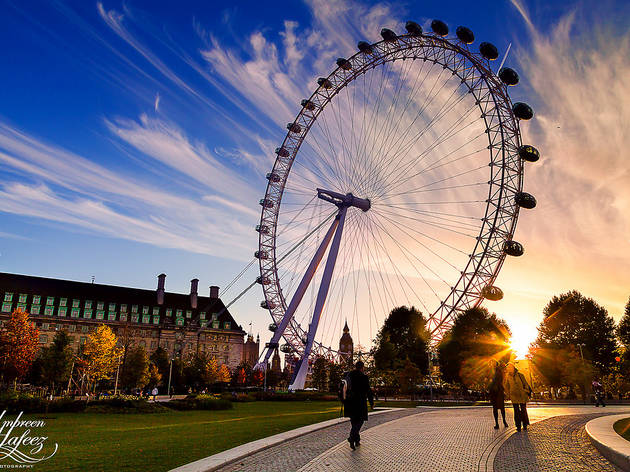 13/48
London Eye at dawn.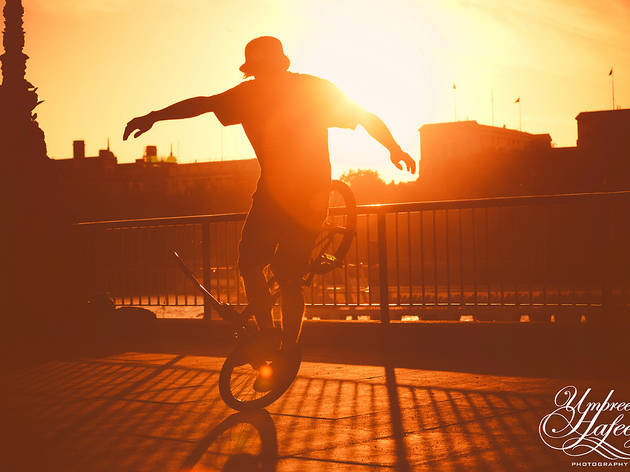 14/48
BMXer, South Bank.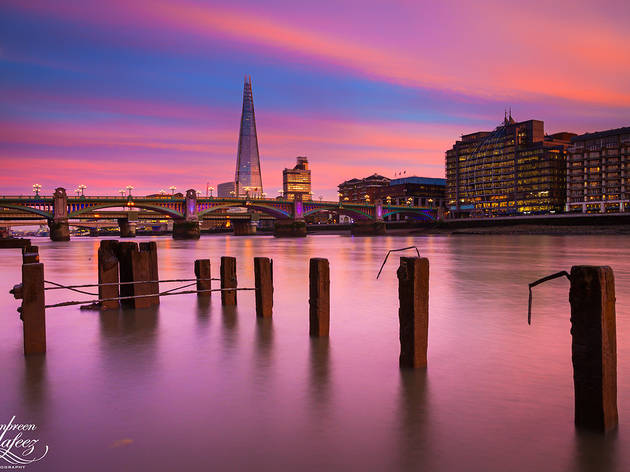 15/48
Low light, high tide.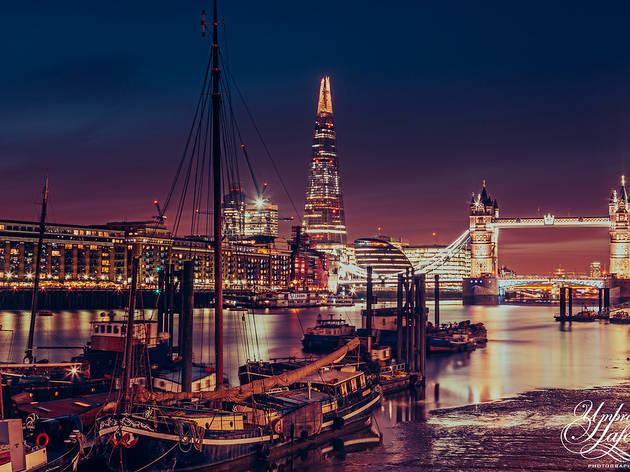 16/48
Boats on the foreshore.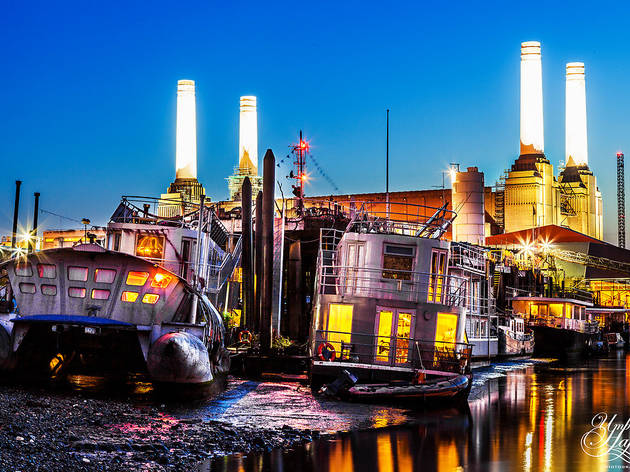 17/48
Battersea Power Station.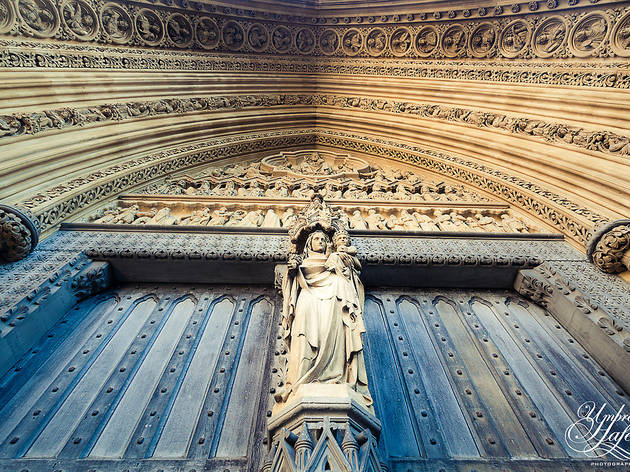 18/48
Westminster Abbey.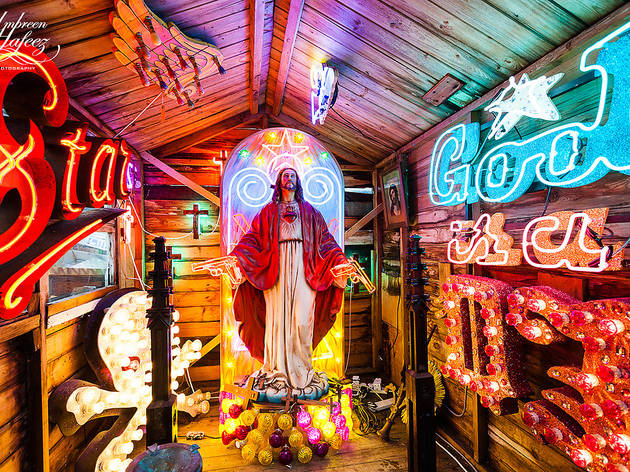 19/48
God's Own Junkyard, Walthamstow. A remarkable collection of neon signage, created by the late, great Chris Bracey.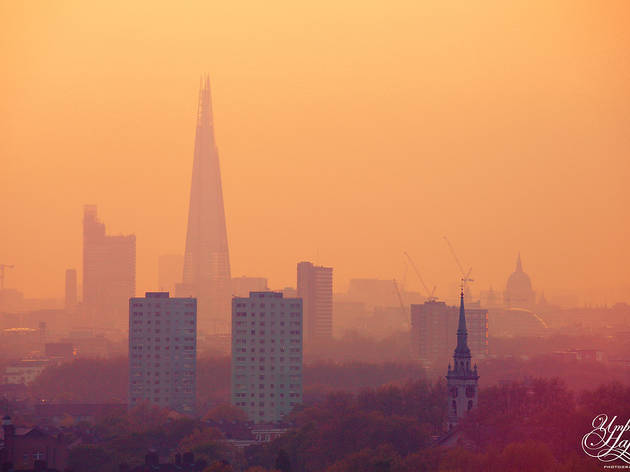 20/48
Morning mist.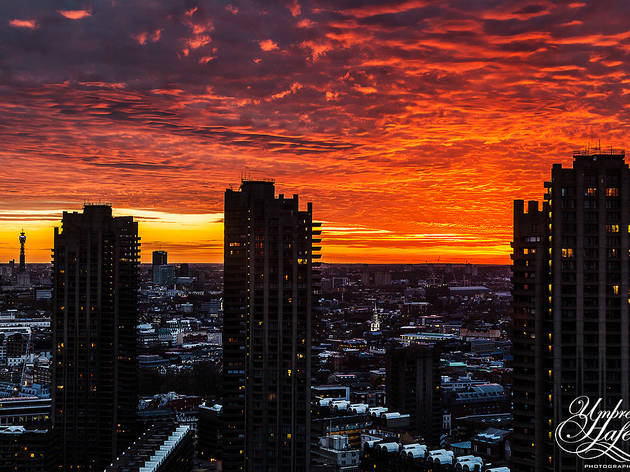 21/48
Skies over Barbican.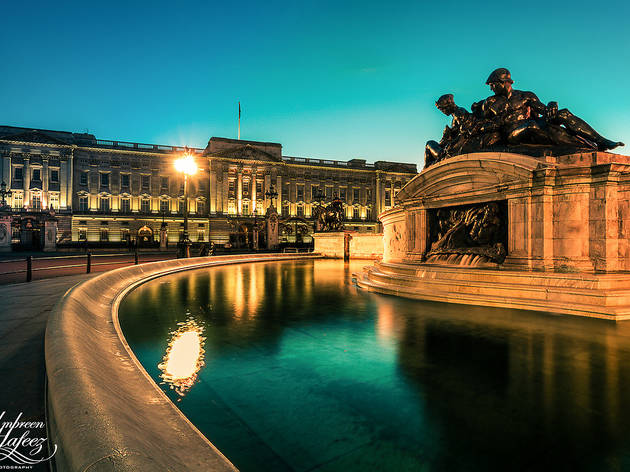 22/48
Buckingham Palace, London.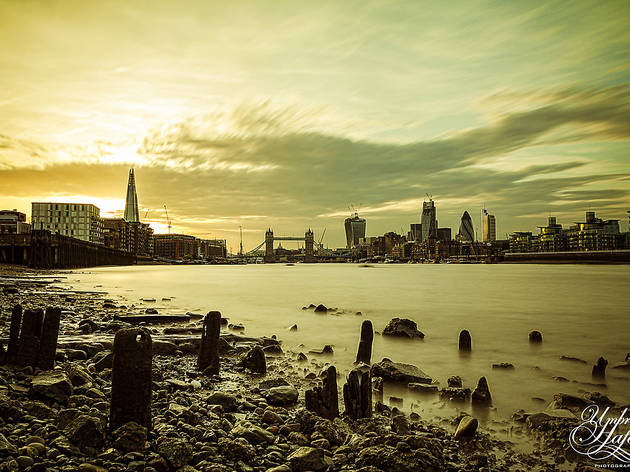 23/48
Bermondsey.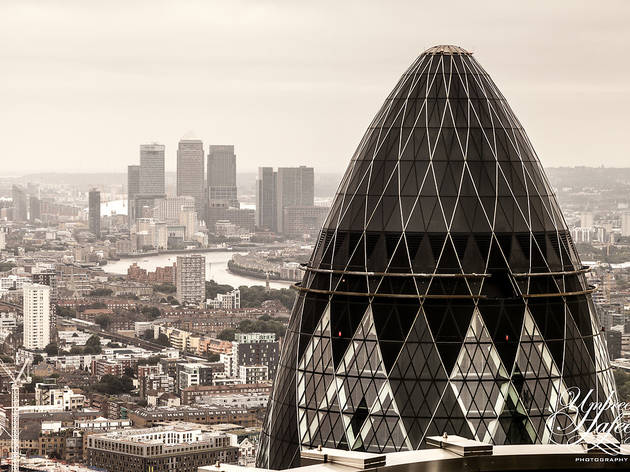 24/48
Top of the Gherkin.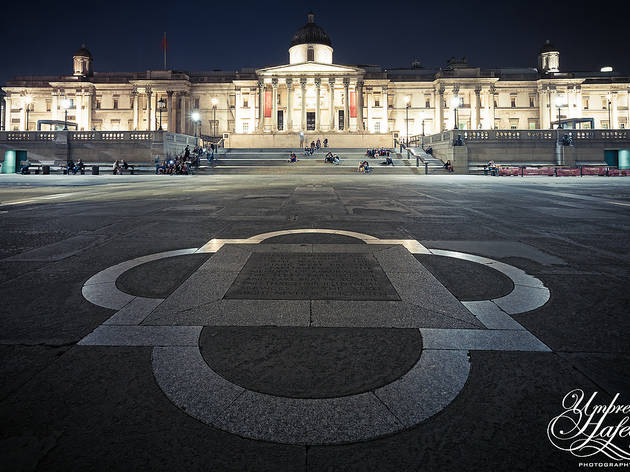 25/48
Trafalgar Square. Looking towards the National Gallery.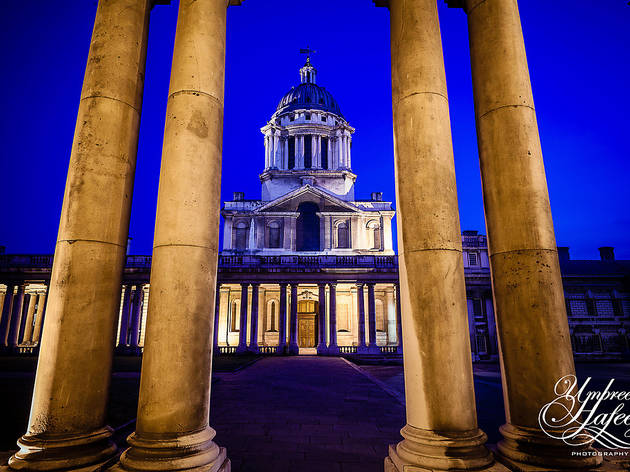 26/48
Greenwich. A view through the columns of the Royal Museums.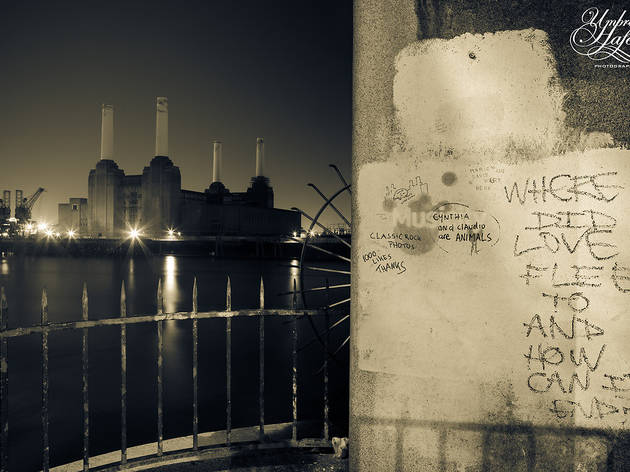 27/48
Where Did Love Flee To?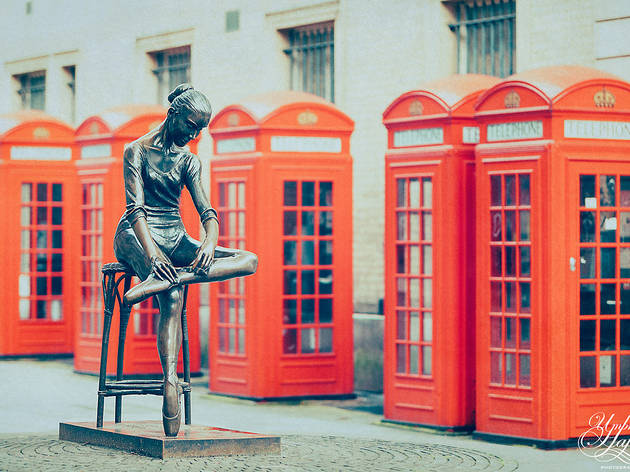 28/48
Ballerina Statue. A statue near the Royal Opera House, home of the Royal Ballet.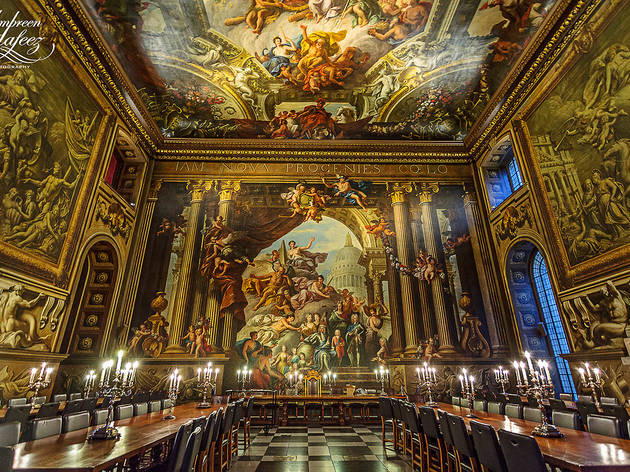 29/48
The Painted Hall. At the Old Royal Naval College, Greenwich.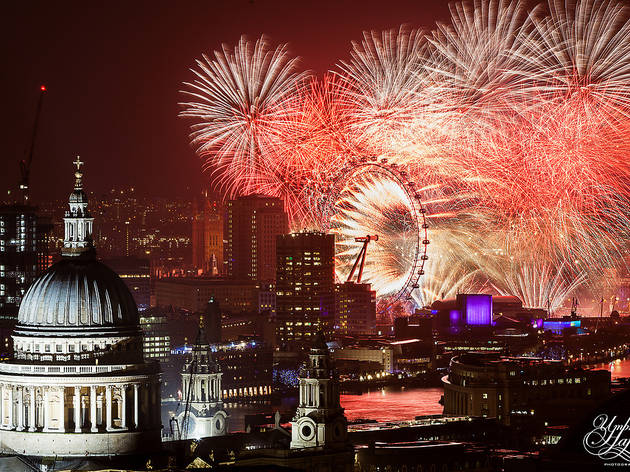 30/48
New Year's Eve Fireworks. Fireworks over the Thames, behind the dome of St. Paul's Cathedral and the London Eye.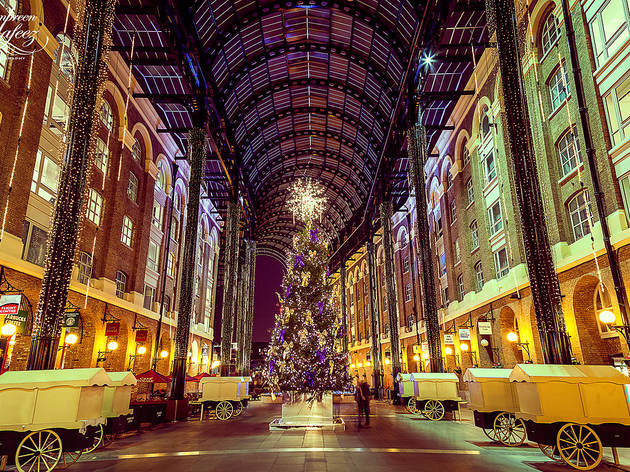 31/48
Hay's Galleria.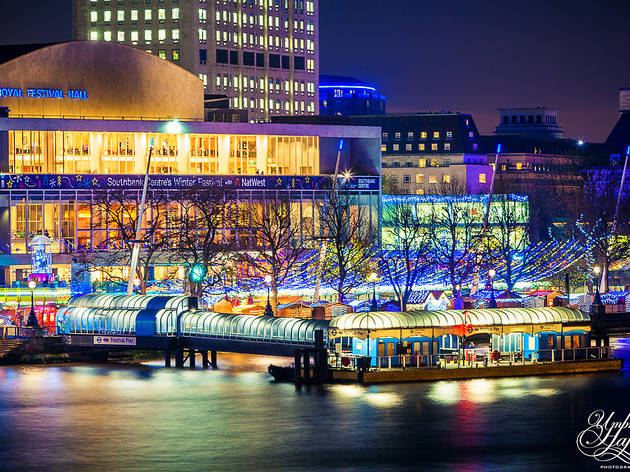 32/48
Royal Festival Hall. A kaliedescope of colour around this major Southbank performance venue.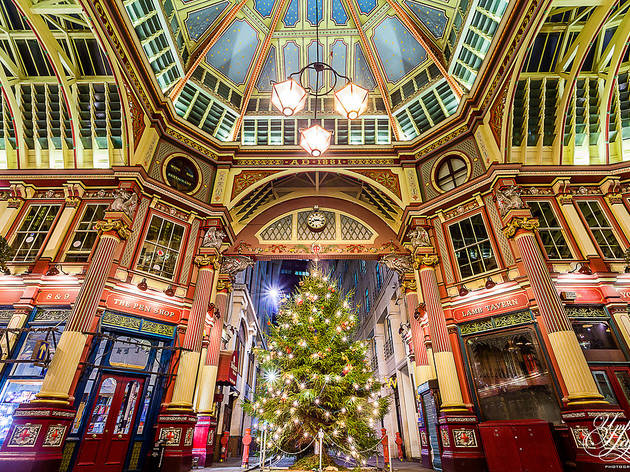 33/48
Leadenhall Market at Christmas.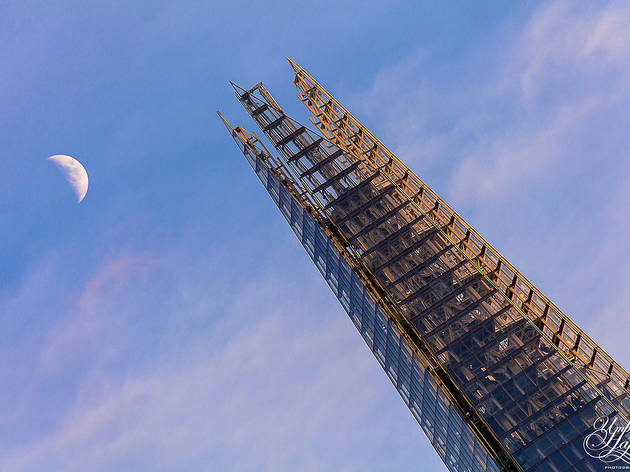 34/48
A Sliver, The Shard.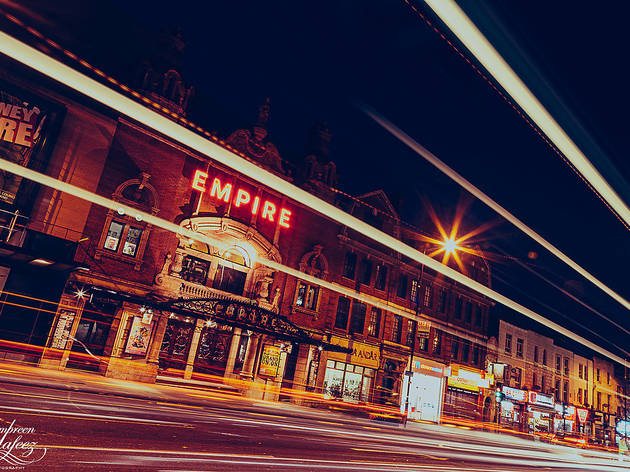 35/48
Hackney Empire.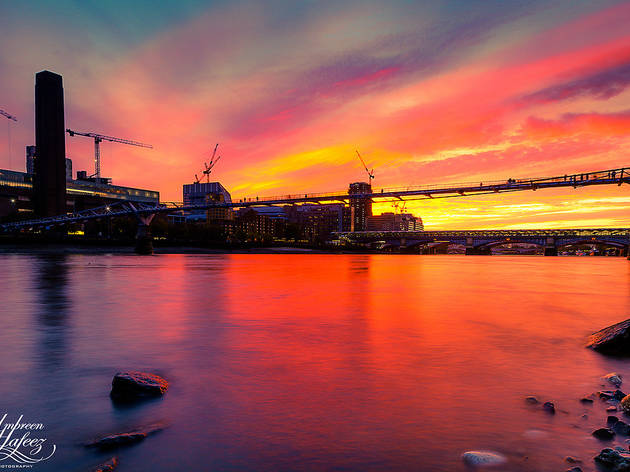 36/48
Tate Modern, Millennium Bridge.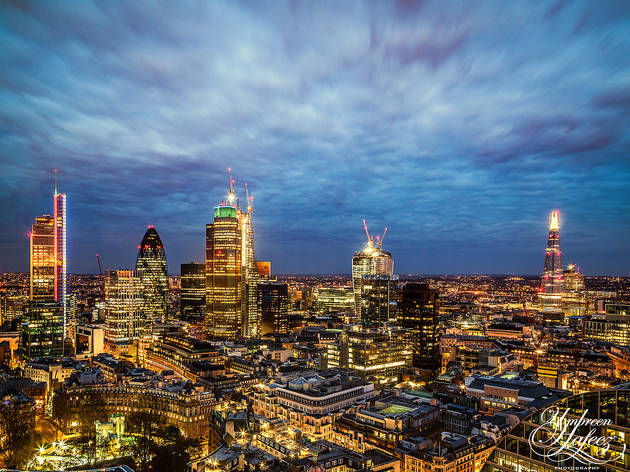 37/48
Skyline of the City.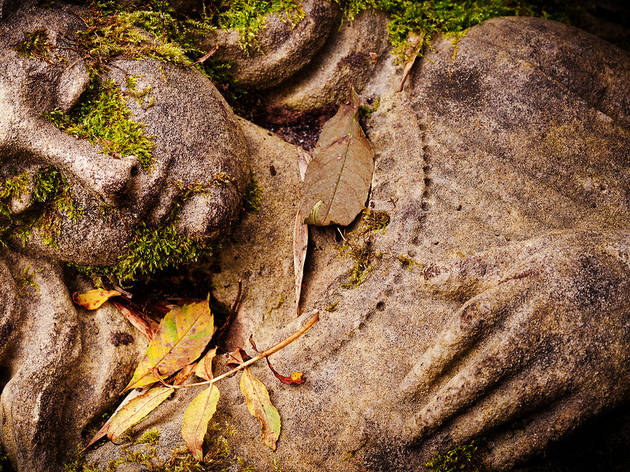 38/48
Fallen Angel.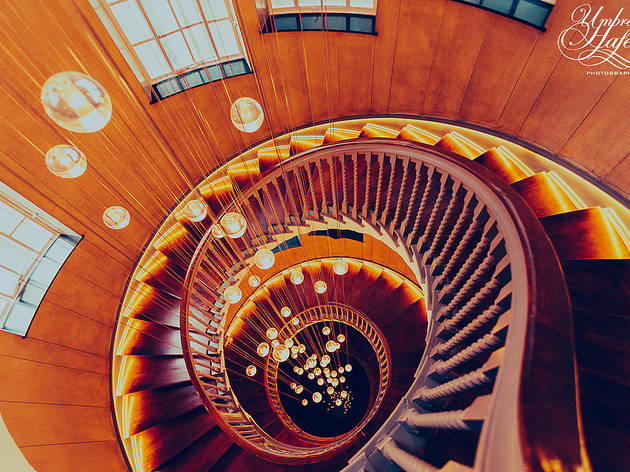 39/48
Heal's staircase. The grand old dame of interiors stores on Tottenham Court Road.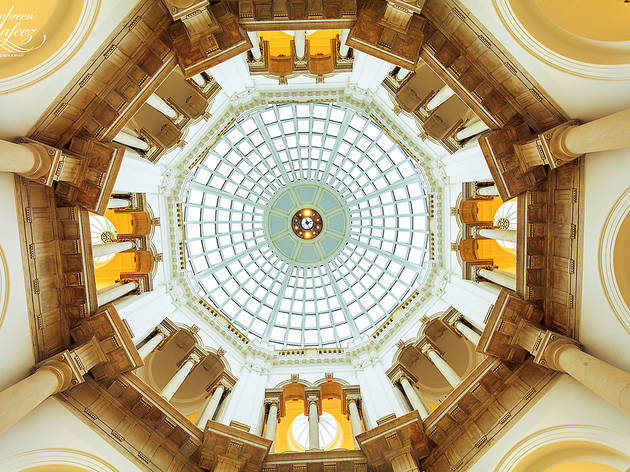 40/48
The ceiling at Tate Britain.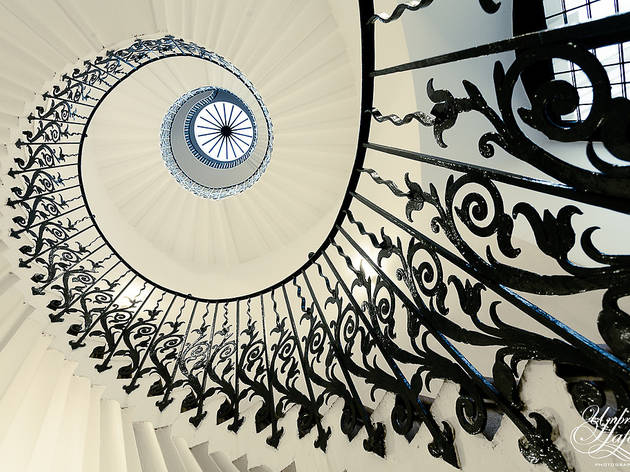 41/48
The tulip staircase, Tate Britain.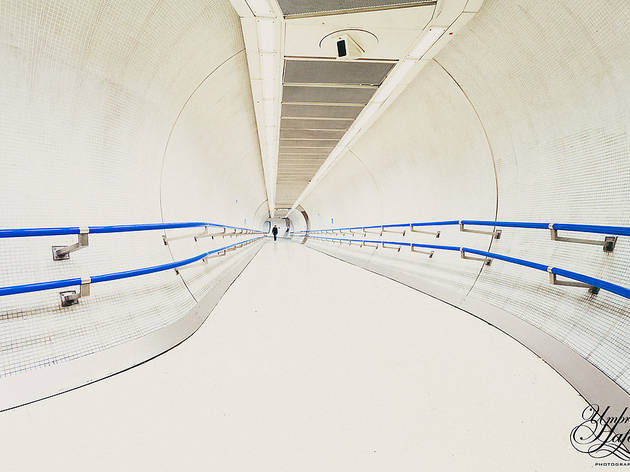 42/48
The Mothership. A surprisingly pristine tube station.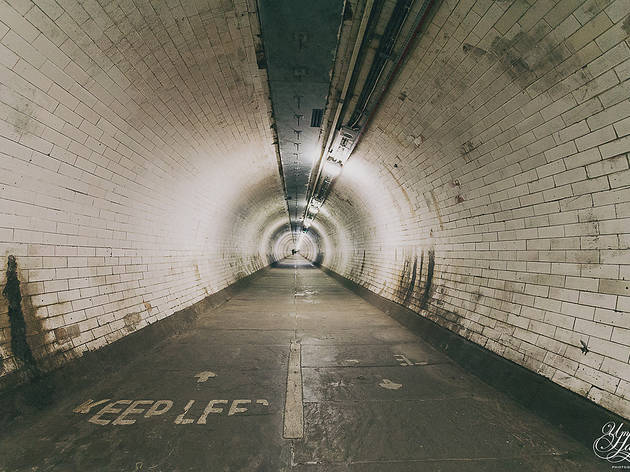 43/48
Greenwich Foot Tunnel.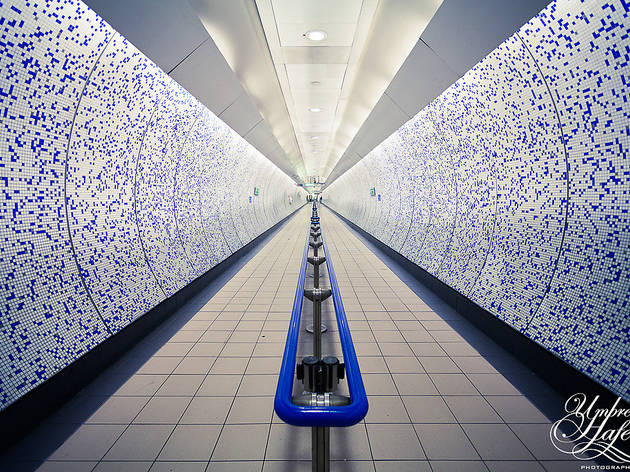 44/48
Tunnel, Green Park.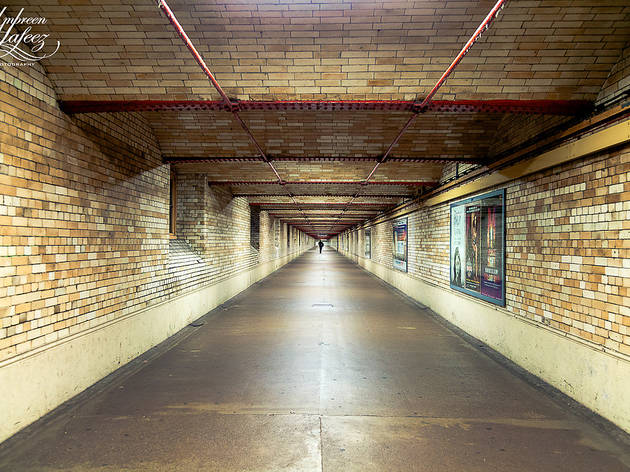 45/48
South Kensington Subway.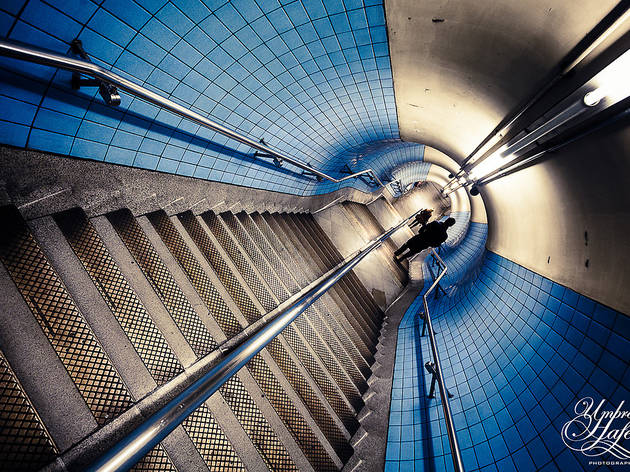 46/48
Following.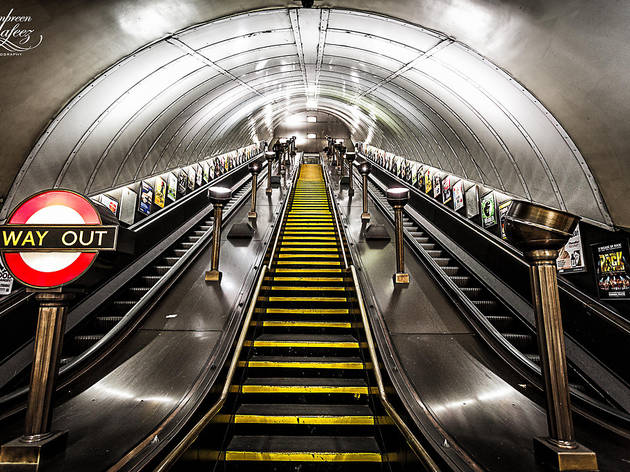 47/48
Way Out.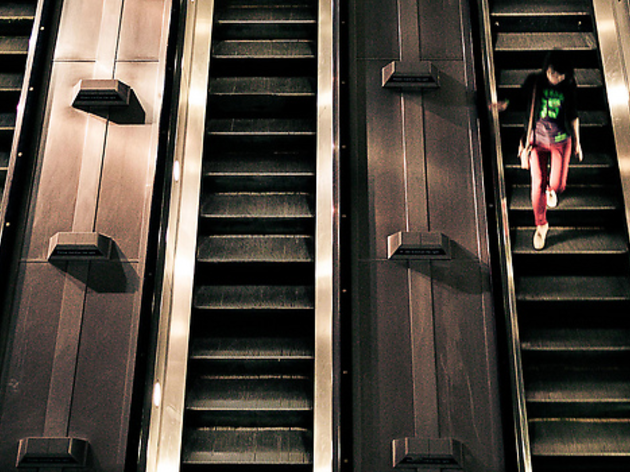 48/48
Escalate.
48 gorgeous photos of London from Umbreen Hafeez
The hobbyist photographer's peaceful shots are a love letter to the city - and the river that runs through it
About Umbreen
The photographer: 'I'm 41 and female. The biggest misconception people have about me is that I am male. 90% of the emails sent to me or photos of mine that are shared, come with comments like "check out this man's work" or "I love his work." It never crosses their mind that a woman took the photo. It amuses me no end.'
The gear: 'My equipment that goes everywhere with me is my Canon 5DM2 (my first SLR was a Canon 400D), 17-40 F4 L lens, 24-105 F4 L IS lens and my 70-300mm DO IS lens, all by Canon. I also take out a remote, a tripod and a few filters. Once I'm home, I use Adobe Lightroom for filing and editing. Occasionally I'll brave Photoshop but I find it tricky to use. I also mess around with plugins such as Topaz Labs or Nik Software now and then - I'd probably use them more if I knew how!'

The method: 'You've probably noticed that there's a lot of night photography, and this is definitely because I am quite the recluse and hate crowds, so I go out to take photos whilst everyone else is indoors. It's perfect for me - I love standing in the dark and being ignored by all around me, whilst I capture this amazing city. The London Underground shots come about on rainy days!'

'I don't really plan my day or my subjects too much, and I usually shoot alone, as I have no idea where I am going until I get on a train. In the past, when I've tried to plan out my day, something else would catch my attention and I'd end up on a different path, so I don't bother anymore. I'll maybe have a few locations in mind but it will depend on things like the weather or the tide times, so if I'm heading out and it happens to be twilight and a low tide I head to the Thames. I've found Blue Hour, TideTimes.org.uk and The Photographer's Ephemeris useful when thinking of possible locations.'

'I always have my camera gear with me though, even if I am just meeting friends for dinner. Photo opportunities are everywhere just waiting to be captured, and I would hate to miss one.'

Love these photos? You can follow Umbreen on Facebook, Twitter and Flickr, and you can also contact her via those channels if you'd like to purchase any prints.