Being Human
Sun Feb 3, 10-11pm, BBC3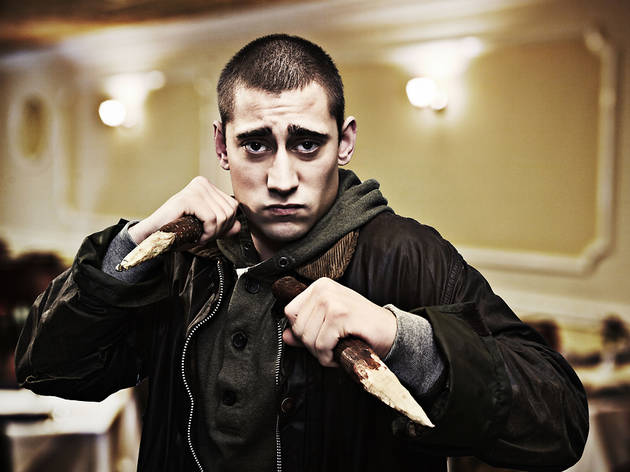 Series five, episode one
We all know which is the most hyped, starry and ostentatiously expensive vampire fest on TV. But as it reaches its fifth series, 'Being Human' is sustaining itself way better than 'True Blood'. Maybe the biodiversity is the secret – compared to the limited gene pool of Bon Temps, this gang run the gamut of supernatural curses and potential jeopardy. And crucially, no one's safe – the show's customarily high turnover saw Lenora Crichlow's Annie departing at the end of season four. But never fear. Feisty newbie Alex looks like filling the gap with ease.

Hal's the reluctant focus of this season opener, proudly clocking up 60 years on the wagon but tempted by the blood of car crash victim Ian. Initially, Ian doesn't seem like much of an adversary – but might he prove too much for Hal to handle? There's also a parallel story involving Hal's past in early twentieth century France – look out for a cracking late revelation which sets the series up beautifully.
Sponsored listing
Carlsberg Sports Bar
If Carlsberg did sports bars... well, you can find out for yourself if you like. They've given their name to this bar at the Empire Casino in Leicester Square, furnishing it with two giant screens and another 14 smaller ones dotted around, showing Premier League football, cricket, NFL, Aussie Rules football and no doubt a lot more.  Thankfully it's not just Carlsberg on the drinks list – San Miguel, Guinness, Somersby Cider also feature, alongside a short wine list and a range of cocktails. The food selection is heavily influenced by the States – think burgers, hot dogs, nachos, chicken wings and American pretzels served with dips. Steaks, fish and chips, sandwiches and some salads also feature.
Venue says: "There's only one Carlsberg Sports Bar in the UK and it's at the Empire."
You might also like