Call the Midwife
Sun Jan 20, 8.00-9.00, BBC1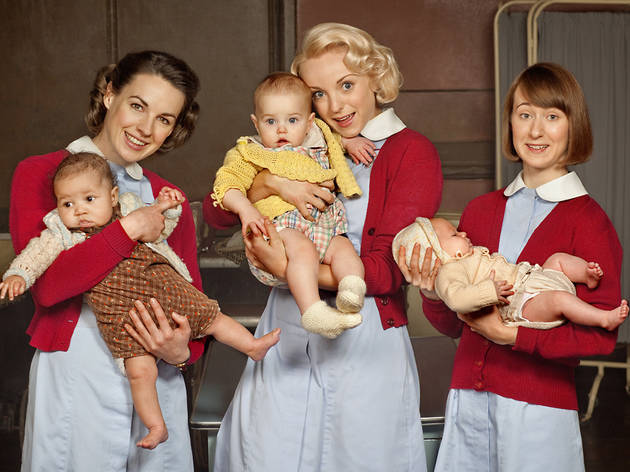 Series two, episode one
This returning period drama has always been pretty good at sneaking some surprisingly dark material into its family-friendly Sunday night slot. This week, it's sexual violence in the form of a prostitute on a cargo ship and a young, pregnant woman trapped in an abusive marriage and in danger of disappearing off the radar of the social services altogether. Ken Loach or Lars von Trier would have a field day with some of this material – inevitably, as light entertainment convention demands, these grim stories are balanced by a cheerier running gag (calling it a plotline would be pushing it) involving the miraculous properties of nitrous oxide. Still, easy and likeable viewing – we'd take this big-hearted, earnest and nicely performed drama over the cynical Sunday evening machinations of 'Downton Abbey' every time.
Sponsored listing
Burger & Lobster Bread Street
Please note, Burger and Lobster's menu is now full a la carte and prices have changed. Time Out Food editors, January 2018. This City branch of Burger & Lobster functions as a drinking spot as well as a restaurant, with comfy, backed-stools lined up against the bar and more intimate booths and tables throughout the rest of the place. Born from the minds of four schoolmates on a rooftop in London, this restaurant chain grew from a pop-up in a Mayfair boozer to ten branches London-wide, and more to boot around the the world. In case the name isn't enough of a hint, these guys specialise in lobsters and burgers. It might come across gimmicky, but ignore that initial impression because if you're after good lobster, you'd be hard pressed to find it at better value for money than here. You can get a lobster (boiled, grilled or in a brioche roll with mayo) with a substantial salad and french fries for £23-£31, depending on how you have it and which branch you're in. For a smaller budget, the beef burgers will set you back £16.
Venue says: "Simply the best burger and lobster in town. See our Facebook page for the latest news and updates."