Dancing on the Edge
Mon Feb 18, 9-10pm, BBC2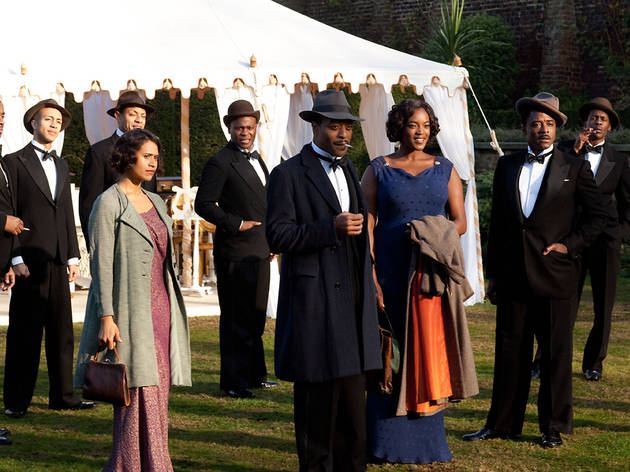 Episode four
'The age of the magazine.' Remember that? Masterson (John Goodman) proclaims his desire to be at the heart of it as Stephen Poliakoff's sumptuous drama meanders towards next week's conclusion. This means good news for media-savvy Stanley and Sarah, but bad news for Louis and his bid to solve Jessie's murder: while his strongest supporters get distracted by newer, shinier playthings, the case becomes more of an irritation than a crusade for most and the police make their move. Power corrupts, certainly, but money and ambition are never far behind.

But the more the mood has darkened, the more ponderous the handling has become. The performances alone make it worth hanging on for the denouement, but it's a shame that the series isn't quite living up to its early promise.
Sponsored listing
Peninsula Restaurant
Does London really need a fine dining restaurant at The O2? It's a question you'll ask yourself more than once at The Peninsula, which is tucked inside the InterContinental Hotel and promises 'dramatic views' over Canary Wharf and Greenwich Peninsula. In truth, the best view you'll get here is of the food that's placed in front of you. The dishes are artfully put together and, quite simply, beautiful. A starter of pink and tender Iberico pork fillet combined particularly well with soft pieces of prawn ceviche and some glossy blobs of squid ink, while the other end of the meal featured a sensational vanilla parfait with sticky toffee and tonka crumble that I devoured within seconds. It's a shame, then, that nobody's here to enjoy it. Maybe it's the location. Maybe it's because the average price of a main is nearly £30. Either way, the lack of bodies gives the place a very strange, stuffy atmosphere. The waiters are outstanding and they do their best to bring some energy into the otherwise silent room, but we can't help feeling that The Peninsula needs to loosen up a little to attract The O2 masses.
Venue says: "Watching your favourite act live at The O2? Experience our wonderful pre-show menu and enjoy direct access into the arena post dinner!"